Mulch Delivery and Installation
Delivering Mulch & Firewood to Support Local Causes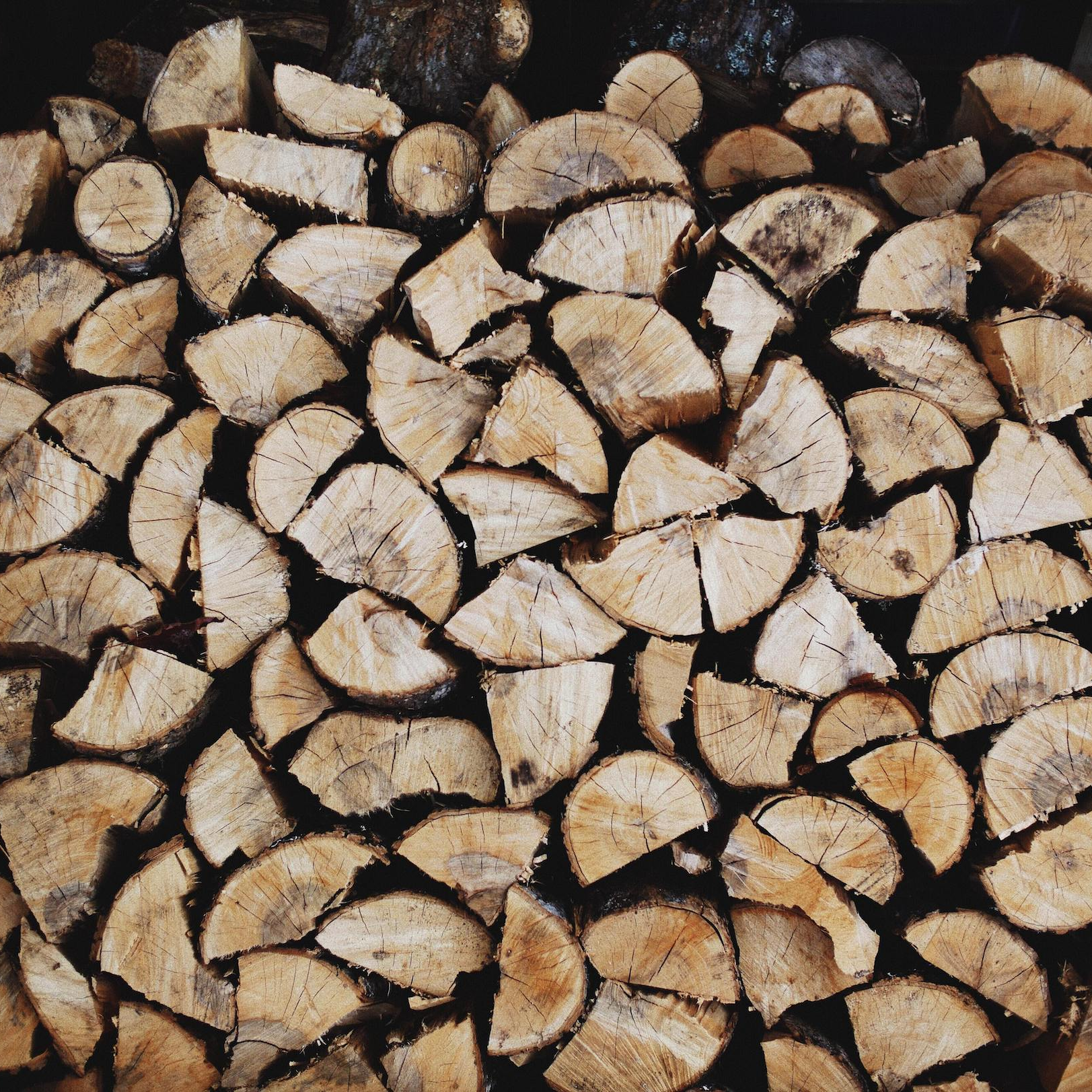 Firewood Delivery
Schedule your firewood delivery in a few clicks, and stay cozy all winter long. 
Landscaping & Patio
Create a backyard oasis with new mulch beds and plants or your dream patio.
Simple Online Ordering
Order today & schedule delivery for any date you like.
Mulch Delivery and Installation
Haulstr makes finding "mulch delivery near me" simple. We understand how painful the process of buying and spreading mulch can be. Compared to several of the mulch delivery services in the area, we provide a more convenient Amazon-like online mulch delivery experience. The best part? We also give back to our beloved community. Haulstr is changing the meaning of what mulch delivery means with our "Mulch for Good" model. When choosing Haulstr for mulch delivery, you are receiving top tier service, and a portion of your order is donated back to a local nonprofit cause. We currently donate 5 dollars per yard for every delivery order, which averages to $30 in total donation for each order.
In addition to mulch delivery, we are now offering our newest mulch installation service near you. After receiving several requests from our customers this past spring season, we worked hard to make mulch installation available with each delivery. Customers now have the option to get mulch delivered and installed all on the same day.
You can schedule your mulch delivery and installation with just a few simple steps. All you have to do is simply enter your address and select a date and time for your desired delivery and installation. Once your delivery date gets closer, we will send real-time text messages to notify you. You can even reschedule or update your mulch order. Please contact support if you have any questions or need to contact someone directly. Our team works around the clock to assist our customers.  
Mulch Calculator
Figuring out how much mulch is needed is crucial to the ordering process. Our e-commerce experience provides a mulch calculator to estimate the amount of mulch needed for your home. Our calculator will calculate the number of cubic yards of mulch needed for your order. Afterward, you can proceed with your order by selecting your preferred mulch choice from our product page. You will then be provided with our mulch delivery and installation cost. This gives perspective on how much to charge for a mulch job. Schedule your mulch delivery today, and Haulstr can help calculate the mulch prices near you.
Bulk Mulch Delivery
Ordering bulk mulch from Haulstr is beneficial in several different ways. For example, the average household requires around six cubic yards of mulch, and a cubic yard of mulch requires 13.5 plastic bags. By ordering bulk mulch, you are preventing the waste of 81 plastic bags from being used. Take the greener, easier, and less expensive mulch route and order bulk.
Did you know that local retailers often have to sell bagged mulch at a loss? They compete with the big box stores that don't offer bulk mulch at below-cost prices but want to entice shoppers into the store to buy plants and other higher-margin items. Haulstr offers bulk mulch delivery and installation services near you through local retailers, like Sullivan Hardware in Indianapolis. For every mulch order they drive, Haulstr pays them a commission and pays $10 per order to a local cause. Plus, the nursery or hardware store no longer has to deal with bagged mulch or worry about storing and loading bulk much.
But here's the catch…bagged mulch is more expensive than bulk mulch! Most bags of mulch hold two cubic feet. It takes 13.5 bags of mulch to equal one cubic yard of bulk mulch. At $3 or more for a pack of the most basic mulch, you're paying over $40 per yard of mulch. Haulstr's base products are more finely ground and supplied by local mulch yards, and the cost is only $25 / yard of mulch.  And who likes going to pick up dozens of bags of mulch? Bagged mulch is an inconvenience we are eliminating at Haulstr.
Bulk mulch is typically ordered from garden centers or landscape supply companies. With Haulstr, we allow customers to order directly from our website with our online booking system. Instead of making a phone call and going back and forth with a representative on the other line, we make it simple with our online ordering system. Simply enter your address and select your preferred date and time for your delivery. Our mulch calculator will help estimate precisely how many cubic yards are needed for your delivery and calculate your bulk mulch price. Once an order has been placed, customers will receive an email confirmation and text alerts as their delivery order gets closer. Returning customers get exclusive bulk mulch for sale prices throughout the season.
Northside Mulch Delivery
Haulstr has teamed up with premier local mulch yards in Indianapolis to provide mulch delivery services all over Indianapolis. Our partner suppliers have some of the best products and guarantee coverage of our delivery parameters. This is to ensure customers will receive their mulch within the delivery window.
Mulch is an annual purchase, and we value our returning customers. Every returning customer will receive special mulch coupons, early installation spots, and the best deals available to show our appreciation. We even provide an option to re-order your previous years' order at an impressive rate.
Our nonprofit partners are located all over central Indiana. We have seen most of our customers come from areas like Fishers, Carmel, Noblesville, Broad Ripple, Westfield, Meridian-Kessler, Lawrence, and more! As we expand our business, we hope to continue to help service other cities in Indiana. The more we can expand, the more nonprofit causes we can help support. Please refer a cause if you know of a nonprofit, school, or church you would like to support!
Indiana Stone and Mulch
Mulch is a preferred choice for both landscapers and homeowners. The benefits of using mulch include reduced weeds from growing, limited natural sunlight exposure from drying the soil, and natural nutrients from the mulch itself. This, in turn, reduces water evaporation from the soil, which maintains the nutrients and moisture. Mulch also prevents plants from being exposed to harsh weather, all of which will allow plants to thrive in their environment. Mulch contains natural nutrients and acts as a fertilizer for your plants. It is also more affordable than stone. Organic mulch, on average, costs 75% less than the price of decorative stone. Mulch is also beneficial to have throughout winter. It protects bare soil and plants from the harsh conditions of winter weather.
There are various mulch types to choose from, including hardwood and softwood chips, bark, leaves, grass clippings, evergreen leaves, and compost mixes. Haulstr provides a blend of hardwood and bark, along with compost and soil options. Our mulch can be categorized by the number of times it's been processed through the grinder and whether it's natural or dyed mulch. We also use 100% natural mulch colorant to dye our products.
Our finest mulch offered is the Haulstr Fines. This product is finely-ground from our Haulstr classic choice mulch, then generously dyed with either walnut-brown or jet-black nontoxic coloring. The finer grind allows the mulch to hold its color longer than more coarse mulches and breaks down to add nutrients to your soil.
Our hardwood bark blend is the most popular and economical choice of mulch. It is a terrific choice for serious gardeners because it contains fewer weed seeds than whole-tree varieties. Its finely ground natural mulch is a rich dark brown color at an economical price point.
Decorative stone is also excellent for homeowners looking for more of a long term landscape design approach. They come in various colors, styles, and shapes that will add characteristics to create a unique landscape. The benefits of using stone are durable, range in different colors and shapes, natural color, and easy to maintain. Due to longevity, stones are more cost-effective compared to other decorative natural resources for your yard.
Although there are several benefits to using stone versus mulch, it's hard to say one is better than the other. Our recommendation is to evaluate your landscape and determine which areas could benefit from mulch and stone. Check out our partner, Hoosier Landscape Group, for consultation, pricing, and landscape needs for your home.
There are a lot of good people in the mulch business. If you are in Indianapolis, you might check to see a Northside mulch coupon, a Fishers mulch coupon, a Musselman mulch coupon. Our mulch suppliers sometimes offer coupons as well.
Contact us directly, and we can help with a customized order from a supplier that carries Indiana stone and mulch near you.
Homeowners love it
Pick the mulch you want, schedule a 1-hour window for delivery, and one of our Haulstars will be there to deliver your mulch.
I scheduled my mulch 3 weeks in advance, and it showed up on the hour. Best of all, my order helped our school raise money for our new PE equipment.
What an amazing experience. Mulch is such a pain to pick up, figure out how much to get—now I'm just a few clicks away every spring. Consider me a customer for life!
I'm a veteran, so when I heard that Haulstr was finding vets and first responders to drive, that meant a lot to me. My order was delivered correctly by a respectful off-duty firefighter.
Drive for Haulstr
Many Haulstr drivers are veterans and first responders. Who better to serve our customers than those who serve our country and communities? Join our team today.
Like us on Facebook for updates on organizations we're working with and to hear about additional services offered throughout the year.