Soil Delivery
Delivering Mulch & Firewood to Support Local Causes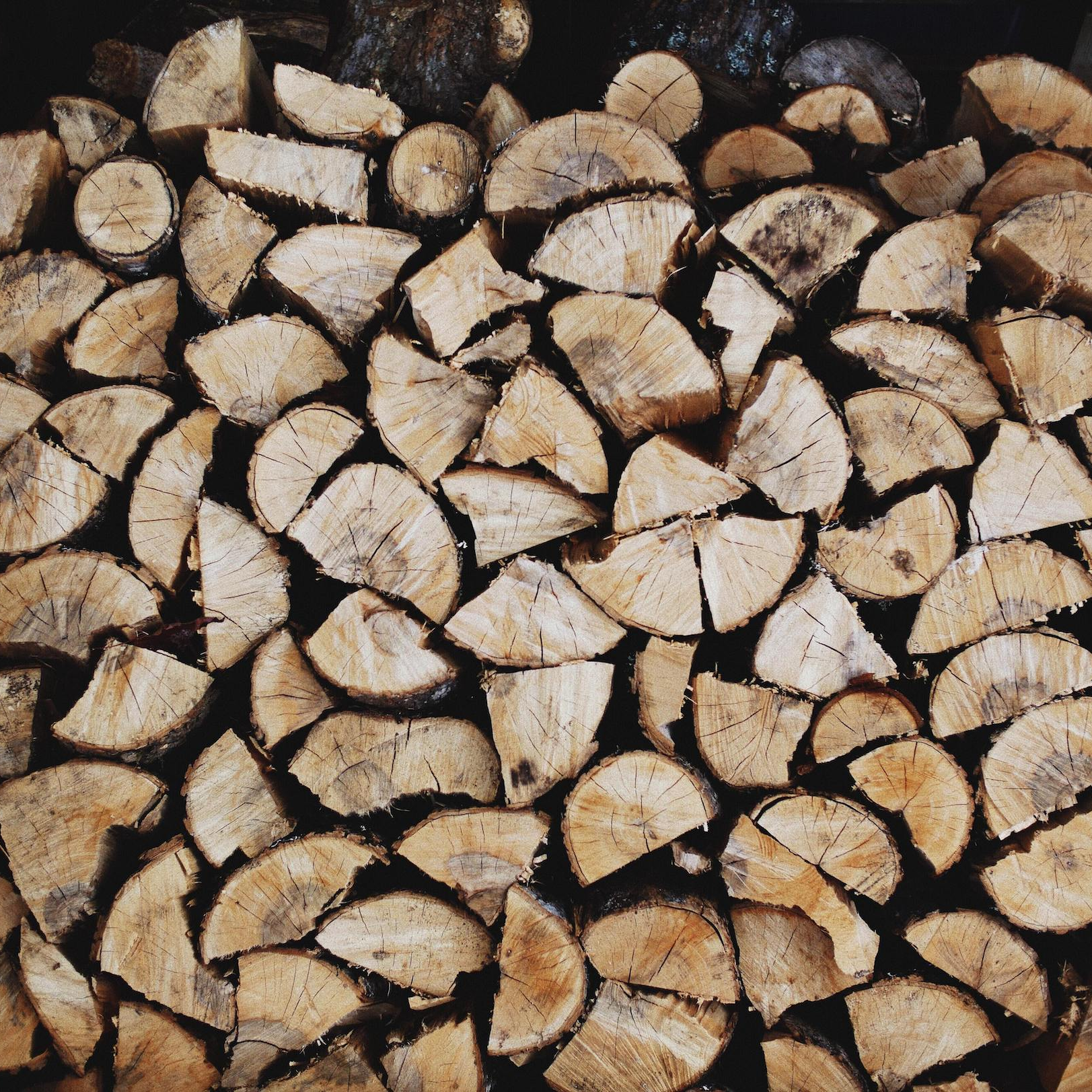 Firewood Delivery
Schedule your firewood delivery in a few clicks, and stay cozy all winter long. 
Landscaping & Patio
Create a backyard oasis with new mulch beds and plants or your dream patio.
Simple Online Ordering
Order today & schedule delivery for any date you like.
Soil Delivery
Haulstr does so much more than just mulch delivery and firewood. We also supply topsoil and compost! We have everything you need to top-dress your lawn and enhance the growth and aesthetic of your plants. When you're looking for "black dirt delivery near me," you can even recruit our local landscaping partners to rake it evenly for you and level out your plant beds with gorgeous topsoil. 
Haulstr's supply of topsoil and compost is decorative and dense in nutrients, so it'll beautify your garden tenfold from the product itself to the plants that stem from its vitamins and minerals. Everything you need for quality soil structure.
Haulstr's soil is sourced locally from our trusted partners, so wherever you are, you're getting the best product available in your area. That area grows by the day! Our garden soil delivery now extends to Detroit. Simply enter your address to see if you're within our delivery zone.
Plus, it's the same give-back model we apply to our mulch delivery. Every order placed for  "garden soil near me" serves your community, from the local suppliers to the local charities that benefit from your order's built-in donation. We believe in spreading the good, so an average of $30 per order is set aside and devoted to the cause of your choice. You can pick from our list of meaningful nonprofits, or refer your own. We're happy to help their fundraising efforts.
There's even more good news. As you're searching "soil delivery near me," know that on "top" of the product being environmentally friendly, our service is also people-friendly. You're only as good as your staff, which is why we employ first responders as our soil delivery drivers. Veterans and firefighters make up our reliable workforce so you can trust an organized experience. The whole thing is also cheaper and easier than buying bulk by the bag and comes without all the plastic. So skip a yard's worth of work and a landfill of waste when you choose Haulstr for your topsoil and compost.
Topsoil Near Me
So how does it work? How do you get from searching "topsoil delivery near me" to our truckload being delivered to your doorstep? Having to physically go to a store, to carry the bags to and from the car — are all things of the past. Haulstr's online scheduling allows customers like you to choose the most convenient date and time for delivery. Your order of "bulk garden soil delivery near me" will arrive with just a few clicks so you can get your soil without a headache.
Search your zip code, choose your charitable cause and your premium product, then decide when and where you need it. We can even help you estimate the exact amount you need with our website calculator. No bag of soil is required. It's that quick in-and-out experience you want from the big box store but made even more convenient by the internet.
You don't have to go out of your way to make a gorgeous garden happen. In fact, you don't have to go anywhere. We're the Uber of landscaping materials. Order "topsoil near me" from your phone or desktop and our Haulstars will bring the topsoil and/or compost to you. And we're all about consistency and convenience, so in addition to solid products, you can expect and receive solid service. Our professional local landscapers are attentive and tidy, treating your garden like their own. Whether you lay out a tarp or mark your dumpsite with cones, we'll help as much or as little as you need afterward.
So stop searching "topsoil bags" and ditch the part of the project you dread. Get your topsoil and compost through Haulstr. It's the full load without any labor. Just top-notch top dressing made quick, efficient, and affordable. Big jobs don't have to be a big deal.
Bulk Soil Delivery
Let's discuss the benefits of ordering "bulk topsoil delivery near me" with Haulstr.
Starting with the difference between topsoil and fill dirt: topsoil supports lush plant growth and can improve the air quality of your plant beds. It releases nitrogen for strength, just one of many nutrients your plants need for that rich vitality you crave for your garden — and it's all stored in topsoil. This addition to your plant beds also means better drainage; topsoil will hold more water for longer. Then you can bring in compost to add extra fertilizer, with healthy microorganisms to make your plants tougher and less thirsty. Between the two, garden soil bulk equals all-around less work on your end. And by all-around, we're talking every season. This product pulls double duty so your only duty is enjoying your yard.
That's the bare minimum you can expect from any topsoil. But Haulstr takes it a step further to simplify your garden chores and eliminate the backbreaking work. You can order your bulk soil delivery online, including the people to get it on the ground. These knowledgeable pros can help explain the differences in soil types and even recommend you the right type of topsoil for your yard. It's all part of partnering with local suppliers to provide locally-sourced raw materials. In turn, this also guarantees top-quality products for your plant beds. Because we deliver in bulk, ordering through Haulstr even reduces plastic bag waste.
Your drop-off doesn't even have to disrupt your day. We'll email and text you as your delivery date of topsoil bulk approaches and as long as your dumpsite is made accessible to our crew, we'll follow your instructions to the letter. You don't have to be home to receive "bulk soil near me."
Basically, when you need huge amounts of soil for your landscaping projects, hit up Haulstr. We're your answer for "bulk soil delivery near me."
Topsoil For Sale Near Me
Your soil's structure is a big part of your plants' overall stability, so ultimately, the look, feel, and smell of your garden. Topsoil makes your soil more compact and less likely to erode, which all means better drainage. In other words, it makes life easier. So does Haulstr, because we make that topsoil attainable and affordable. All of our topsoils come from trusted local partners to ensure premium quality, then is brought to you by the truckload for a seamless end result. Because when you're trying to find "topsoil for sale near me," we want to provide an exceptional product and customer experience so you trust us to deliver our services every planting season.
As part of that mission, our customers will always receive the best deals. When you're "digging" through the latest "topsoil prices near me," you can count on Haulstr to be transparent with our costs. Customers can view all of our pricing on our website at https://haulstr.com/our-products/.
That's not just for topsoil and compost. We're constantly expanding our selection of soils and soil amendments, and you can peruse the cost of each on your own. As of now, Haulstr also provides stunning varieties of bark mulch, as well as other landscaping projects and materials upon request. And we can get it all to you with fast, friendly delivery built into that one inexpensive price.
So as you're searching "where to buy topsoil in bulk near me," forget Home Depot topsoil. Get every bit of what you pay for with Haulstr, all delivered by experienced professionals and that feel-good bonus of supporting local through your suppliers and your charitable donation.
Let's review: competitive prices, speedy delivery, and all of it made available online. No calls are necessary unless you want to (then we'll be here, ready and waiting). We'll drop your order exactly where you need it. From beautiful, porous topsoil to nourishing organic compost, you decide what "it" is. You can shop Haulstr for everything to make your soil more productive, all while supporting the businesses and community causes in your area.
We don't want to say it's a no-brainer, but…we'll let you decide.
How Much Is A Yard Of Topsoil
Fairness and efficiency are the standards for our service. So our website even provides a calculator that will help estimate the amount of mulch, topsoil, and compost you need during your online ordering process. That way there are no surprises when you're trying to figure out the cost per truckload of dirt. We don't believe in hidden fees.
So now for the kicker. How much does it all cost? Specifically, how much is a yard of topsoil?
At Haulstr, our Topsoil Plus comes in at $46.00 per cubic yard. This is our custom soil mix, beneficial for every landscaping project from garden beds to planting trees. And it's popular for a reason. We combine brown topsoil, leaf compost, and bark mulch for a beautiful, healing blend. If your lawn is in need of remediation, this is the product for you. Easy to get, easy to spread — all you need is the right fertilizer to get it going. Our topsoil sweeps every season and we highly recommend you reserve your delivery early.
The same goes for our compost, at $52.00 per cubic yard. Aged 18+ months, our suppliers turn it to nutritious perfection, screening it constantly so that it's yard-ready when it gets to your doorstep. Blending cow and horse manure with straw and sawdust, your plants will live their best life.
That may all sound great. But when you're looking for "black dirt for sale near me," you want facts and figures. For example, we frequently get asked how much "10 yards of topsoil cost near me." If "near me" is in Indianapolis, 10 yards of topsoil cost is typically around $460. That's before our community fee, but we're happy to explain any questions you have about soil delivery cost.
Ready for that contact information? Email support@haulstr.com or call our direct line at (317) 376-8807 to reach a team member for any assistance. You don't have to be a hero. You have Haulstr.
Homeowners love it
Pick the mulch you want, schedule a 1-hour window for delivery, and one of our Haulstars will be there to deliver your mulch.
I scheduled my mulch 3 weeks in advance, and it showed up on the hour. Best of all, my order helped our school raise money for our new PE equipment.
What an amazing experience. Mulch is such a pain to pick up, figure out how much to get—now I'm just a few clicks away every spring. Consider me a customer for life!
I'm a veteran, so when I heard that Haulstr was finding vets and first responders to drive, that meant a lot to me. My order was delivered correctly by a respectful off-duty firefighter.
Drive for Haulstr
Many Haulstr drivers are veterans and first responders. Who better to serve our customers than those who serve our country and communities? Join our team today.
Like us on Facebook for updates on organizations we're working with and to hear about additional services offered throughout the year.