Yard of Mulch Cost
Delivering Mulch & Firewood to Support Local Causes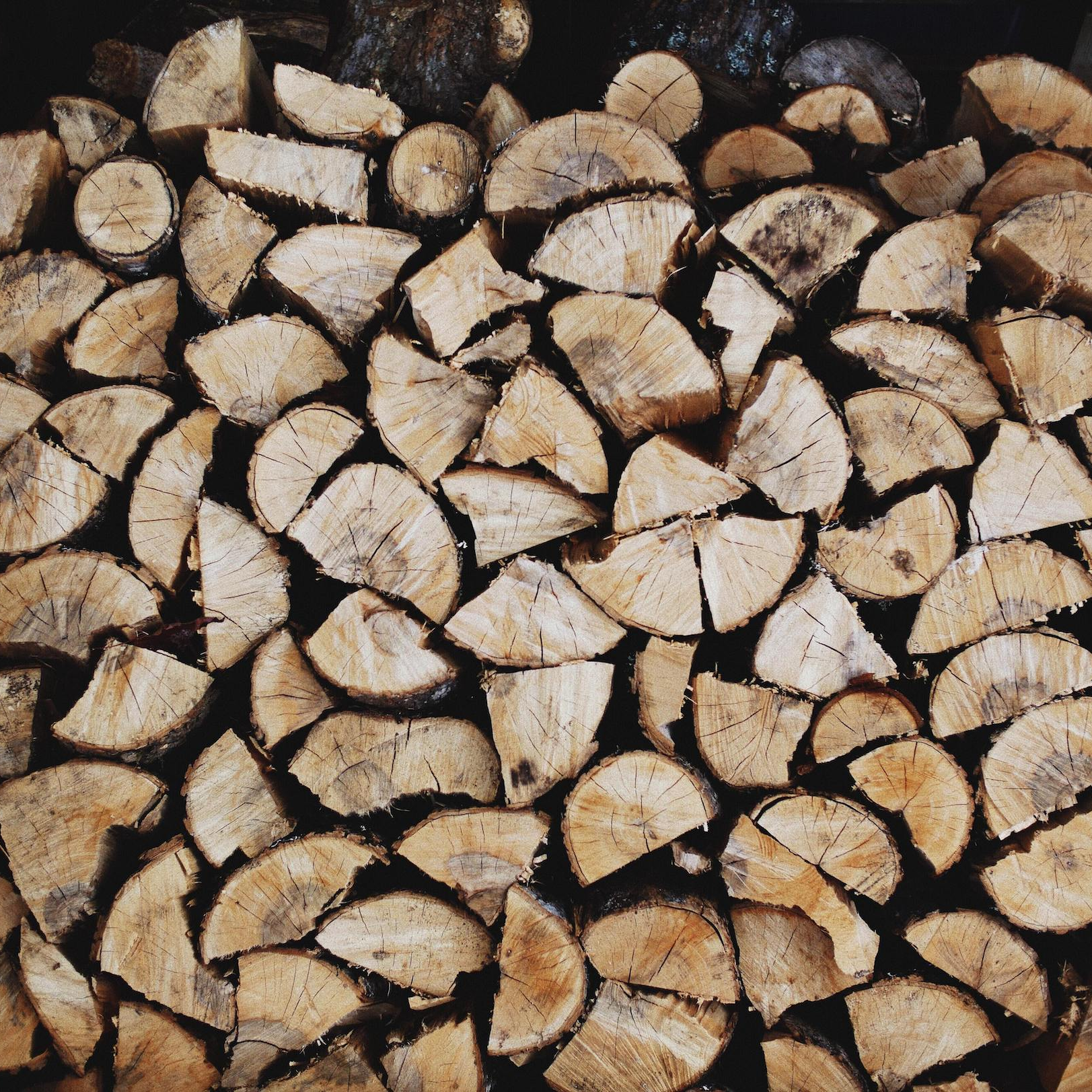 Firewood Delivery
Schedule your firewood delivery in a few clicks, and stay cozy all winter long. 
Landscaping & Patio
Create a backyard oasis with new mulch beds and plants or your dream patio.
Simple Online Ordering
Order today & schedule delivery for any date you like.
Yard of Mulch Cost
Have you recently been searching for mulch delivery near you? Haulstr makes the process of finding mulch delivery and installation near you simple. Unlike any other service for mulch delivery in Indianapolis, we provide a convenient 'Amazon-like' online shopping experience. Simply enter your address to start ordering a mulch delivery near you. With each purchase, Haulstr donates $5 per yard to local nonprofits, meaning an average of $30 is donated for every delivery order! We currently partner with 50+ local nonprofits, including schools, to help drive donations for their wonderful causes.
Buying bagged, or bulk mulch comes down to how much is needed for your garden and how much effort you want to put into spreading it around for optimum appearance. Determining how many yards, bags, pricing for bulk mulch, and where to order your mulch from can be confusing. In this article we will answer the commonly asked questions on how to determine the amount of mulch is needed for your yard.
Mulch Calculator
It is encouraged to utilize Haulstr's mulch yardage calculator to determine the number of cubic yards of material required for your project. It is similar to the Home Depot mulch calculator if you'd like a comparison. All you have to do is select the type of mulch you would like to purchase and enter your bed measurements, including width, length, and depth. Depending on what product you choose, 5 yards of mulch costs anywhere from $125 to $230. Mulch prices near you are based on factors like the type of mulch, dye color, and how many times it has been processed through the mulch grinder. Besides using the mulch calculator for yards of mulch alone, you can also apply it as a soil calculator, rubber mulch calculator, and for various other items that fall within the mulch calculator circle.
Bulk Mulch Delivery Near Me
Ordering bulk mulch delivery is beneficial in several different ways. For example, you are reducing waste by not buying bagged mulch. The average household requires around six cubic yards of mulch. That totals up to 13.5 plastic bags. By going the bulk mulch route, you prevent the waste of 81 unnecessary plastic bags being used.
You can also find bulk mulch prices at a much better rate than bagged mulch. Local retailers usually sell bagged mulch at a loss because they have to compete with big-box stores like Home Depot and Lowes. Haulstr has partnered with local nurseries that include Allisonville Home and Garden and Sullivan Hardware & Garden to provide local customers with a convenient way to access places to buy bulk mulch near you.
When contemplating places to buy bulk mulch near you, think about buying from your local community. At Haulstr, we partner with retailers in your area to ensure our customers receive mulch from our local suppliers. We make mulch delivery simple with our 'Amazon-like' online mulch shopping experience. All you have to do is enter your address and select a date and time for your desired delivery and installation. Once your delivery date gets closer, we will send real-time text messages to notify you. Start your order today and find bulk mulch for sale in your neighborhood.
Haulstr dumps your bulk wood mulch where we're directed to, making it an entirely contact-free delivery. We offer both mulch delivery and installation for those who are interested in both services. The installation service consists of our professional landscape partners, ensuring your mulch is laid out correctly for maximum curb appeal.
How Much Mulch Do I Need?
The common questions we receive from customers are:
How much mulch do I need?
How much is a yard of mulch?
How many cubic feet in a yard of mulch?
How much does a yard of mulch weigh?
How much does a yard of mulch cover?
How much is a cubic yard of mulch?
Check out our FAQ for more detailed answers to these standard questions.
The inquiries listed above are essential to determine how much mulch you need for your yard. When ordering with Haulstr, we provide a mulch calculator to break down precisely how much mulch is required for custom projects.
As mentioned, one mulch yard is equivalent to 13.5 bags worth of mulch. An average household would require about a total of 81 plastic bags to cover six yards. There are 27 cubic feet in a yard of mulch. Generally, the bags hold two cubic feet. The layout of your yard is crucial in determining whether you should buy bagged or bulk mulch. If your yard requires only two yards of mulch, it may be more economical to go the bagged route. If your yard requires more, it is crucial to get a good idea of how much mulch you need to place an accurate bulk order. The depth of the mulch layer will help estimate how much soil area one cubic yard would cover. For example, a cubic yard can cover 81 square feet with a 4-inch layer. The same goes for a 3-inch layer. It would treat around 108 square feet and so on.
A yard of mulch can cost $30 to $36, depending on the type of hardwood and dyed mulches you are selecting from. So how much do 5 yards of mulch cost? Through multiplication, you can see that it would range from $150 to $180. To break it down even further and answer how much does a yard of mulch cost, the solution is about $3 to $6 per bag.
If you're a business owner looking for how to estimate mulch jobs, you need to know the average price to install a yard of mulch. That begins with understanding what investments you'll have to make in materials. Before you know how much to charge for a mulch job, calculate using the figures provided, and then add any labor costs or additional fees as you see fit. Start exploring the plethora of options available for superior quality mulch, including our Haulstr selection that ranges from our Haulstr Classic, a composition of whole-tree hardwood mulch, to our premium Haulstr Fines, a finely ground mulch dyed with our non toxic mulch colorant.
How Many Bags Do I Need?
For a more modest yard, individually bagged mulch is often the more economical route to take. Bulk is less expensive by volume. However, bagged mulch is more manageable for a smaller project. You are probably wondering, "many bags of mulch do I need?" It's helpful to measure out your mulch beds first to estimate how many bags of mulch in a yard are required for your landscape.
Bagged mulch provides exact measurements on how many bags of mulch in a cubic yard. For example, most mulch bags hold two cubic feet, equal to 13.5 sacks in a cubic yard. One cubic yard covers around 324-square-foot an inch deep. Multiply your square footage by the depth in inches of your yard. It may require you to divide that number by 324. After making your assessment, that determines how deep should mulch be for your bed.
Both options vary depending on how large your yard is and whether you want a professional service to handle the delivery and installation. A thorough assessment of your landscape helps decide whether bulk or bagged mulch makes sense for your yard. Check out how Haulstr provides a contact-free mulch delivery and installation. There are several mulch delivery services you'll come across when finding mulch delivery services in the Indianapolis area. Mulch delivery in Indianapolis comes from all over the region, including choices for mulch in Noblesville, Musselman mulch, and mulch in Fishers, Indiana. We also recommend our landscaping partner, Hoosier Landscape Group, can also assist with rebuilding, renovation projects, and redesigns for your home for any further needs.
Homeowners love it
Pick the mulch you want, schedule a 1-hour window for delivery, and one of our Haulstars will be there to deliver your mulch.
I scheduled my mulch 3 weeks in advance, and it showed up on the hour. Best of all, my order helped our school raise money for our new PE equipment.
What an amazing experience. Mulch is such a pain to pick up, figure out how much to get—now I'm just a few clicks away every spring. Consider me a customer for life!
I'm a veteran, so when I heard that Haulstr was finding vets and first responders to drive, that meant a lot to me. My order was delivered correctly by a respectful off-duty firefighter.
Drive for Haulstr
Many Haulstr drivers are veterans and first responders. Who better to serve our customers than those who serve our country and communities? Join our team today.
Like us on Facebook for updates on organizations we're working with and to hear about additional services offered throughout the year.