Hardscaping Services
Delivering Mulch & Firewood to Support Local Causes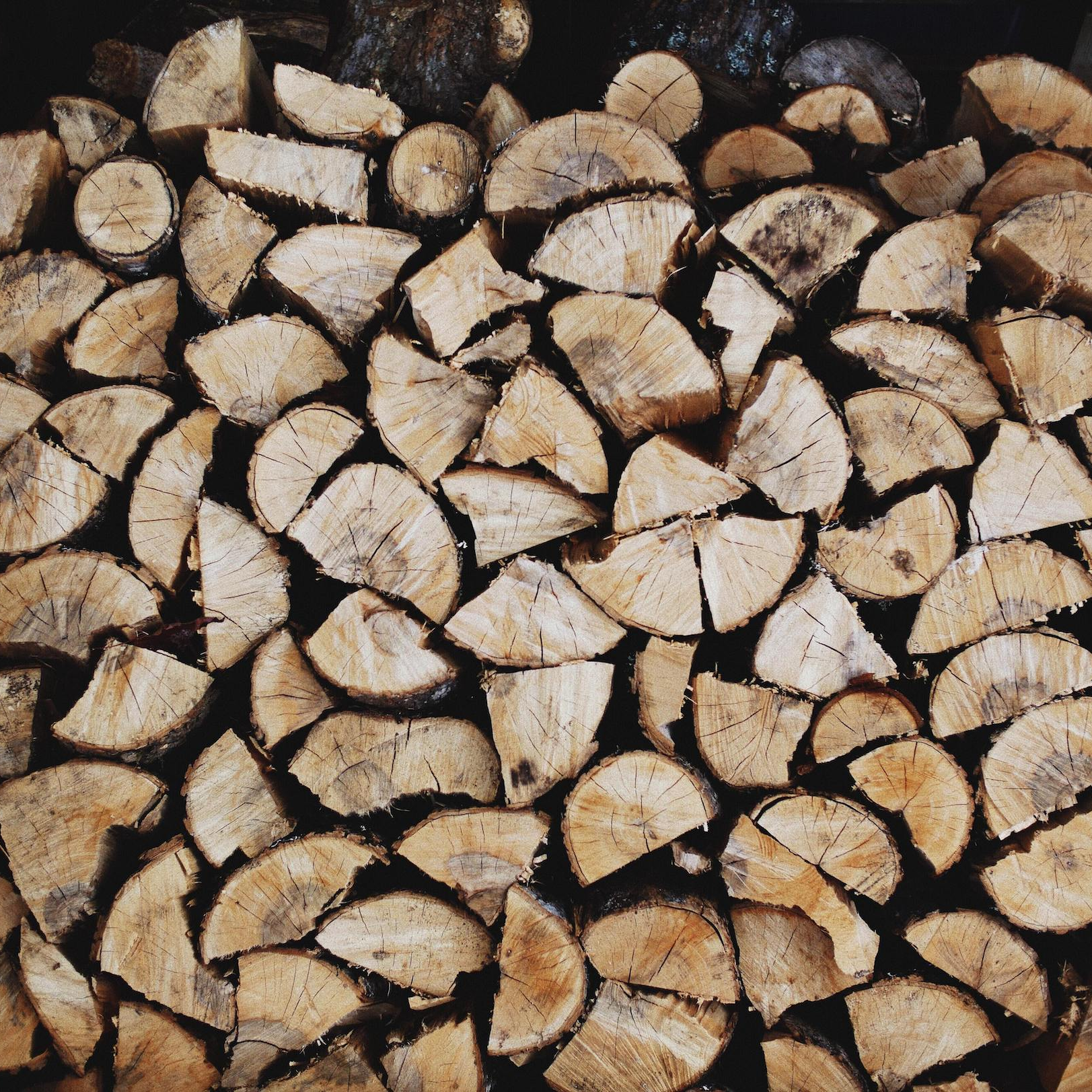 Firewood Delivery
Schedule your firewood delivery in a few clicks, and stay cozy all winter long. 
Landscaping & Patio
Create a backyard oasis with new mulch beds and plants or your dream patio.
Simple Online Ordering
Order today & schedule delivery for any date you like.
Hardscaping Services
Hardscaping services encompass the design and construction of hard materials to create a variety of outdoor spaces, such as patios, walkways, retaining walls, and outdoor fireplaces. It is commonly used to enhance landscaping and create attractive outdoor living spaces. Hardscaping services can include anything from installing pavers to constructing a retaining wall or fountain, and it's an essential part of any landscaping project.
Hardscaping services are specialized and typically require a professional contractor with the right tools and experience. Typical hardscaping services include the installation of various components of outdoor living areas, such as:
Patios

Pathways and decks

Retaining walls

Fire pits and fireplaces

Water features

Lighting

Stepping stones

Driveways

Outdoor kitchens
Professional hardscaping contractors typically have experience in natural stone installation, asphalt paving, brick installation, and concrete works. They may also provide commercial and residential tree services (including tree removal services) and lawn maintenance services. For example, Haulstr provides a landscaping team with over 20 years of experience in landscape design so they can build your dream outdoor living space. They also provide brush haul away and tree services.
Hardscaping and landscaping differ in that they focus on different aspects of outdoor design. Landscaping focuses primarily on plants and other organic components such as trees, bushes, and shrubs. Landscaping also requires regular maintenance in the form of planting and pruning. On the other hand, hardscaping uses more durable materials such as brick, stone, pavers, and concrete to create outdoor living areas. As a result, hardscape materials are more durable than plants and require less attention over time. 
While landscaping often includes hardscaping elements like pathways and decks, the focus of hardscaping is on the structure rather than the plants and organic components. Hardscaping can add structure to a landscape, create patterns and interests, outline garden beds, contain plantings, and provide extending living spaces.
Residential Hardscape Design
A thoughtful residential hardscape design plan before beginning a hardscaping project ensures the outdoor space will be used to its fullest potential. Hardscape design utilizes natural materials such as stone, brick, and wood to blend with the surroundings, creating a visually attractive outdoor space that is both functional and comfortable. It is designed to enhance the outdoor living experience and create a space for relaxation. 
Hardscape design depends on the homeowner's preferences, budget, and available space. In addition to traditional structures such as walkways and patios, hardscape designs can incorporate unique features such as fire pits and waterfalls. Hardscape design is an important part of creating an inviting outdoor living space that increases the value of your home.
The hardscape design should consider the surrounding environment and the home's architecture and features. This helps to maximize the beauty and usability of the outdoor space while creating a harmonious balance with the existing structure. Designing a plan that works within the contours of the land and that takes into account drainage, natural lighting, and views can make any outdoor space even more inviting.
Having a residential hardscape design plan in place before starting a project not only makes for a beautiful, cohesive outdoor space but also helps to ensure that all elements are properly installed, meet all safety requirements, and are completed on budget. With great design comes great function, comfort, and enjoyment for years to come.
You can find a local company easily by searching terms such as "full service lawn care near me" or "residential landscape maintenance services near me" on Google. An experienced hardscape designer like those at Haulstr can help you determine what materials will work best for your project and how each feature will fit into the overall design. In addition, they will be able to advise on any additional elements that may be needed, such as seating areas and fire pits, to ensure that your landscaping project meets your needs and is comfortable for use year-round. You can also benefit from using their yard maintenance services to keep your hardscaping and landscaping looking their best. 
Lawn Landscaping Services
Lawn landscaping services are a great way to maintain and enhance your outdoor living space. Not only is it aesthetically pleasing to have a beautiful lawn and landscaping, but it can also add value to your home. Lawn landscaping services provide design, installation, renovations, and maintenance that can help you maintain a healthy and attractive lawn. They also involve using materials such as soil, mulch, fertilizers, and pesticides to ensure a beautiful, healthy, and low-maintenance outdoor space. The services can range from simple enhancements such as grass cutting and weed control to complex projects, including hardscaping, drainage solutions, and large-scale installations. Professional lawn landscaping may also include advice on future maintenance, such as lawn aeration, fertilization, and pest control.
You can find local services by searching terms such as "lawn service near me" or "best lawn care service near me." Haulstr provides highly experienced landscaping professionals who you'd find when searching these terms. In addition, Haulstr offers full-service lawn care with numerous options on their lawn care services list, including:
Mulch delivery:

Delivery of

dyed and natural mulch grades

made from local Indiana hardwood to your home.

Mulch installation:

Installation and edging of the ordered mulch, including coordinating everything from weather delays to risk-free payment.

Brush haul away:

Provision of a truck with a bed 9 feet long, 6 feet wide, and 4 feet tall to clear away piles of yard debris such as logs, sticks, and leaves. Haulstr will pick up what you leave curbside and take the entire load to be recycled by local soil and mulch providers.

Landscape maintenance

: Designing and planting a garden, landscape renovations, hardscaping, and new custom home landscaping.

Fall clean-up landscaping

: Recycling seasonal yard trimmings, raking leaves, mulching, and

firewood delivery

.
Haulstr provides these services, a mulch buying guide, and a mulch calculator. They also donate a portion of your bulk mulch order to a community cause of your choice and a portion of your brush haul-away order to local causes like food pantries and animal rescues.
With professional lawn landscaping services from Haulstr, you can rest assured that your outdoor living space will be in top condition year after year.
Landscaping And Tree Service
Tree service and maintenance is essential to a landscaping project to ensure that the landscape looks, functions, and grows great. In the early stages of a landscaping project, landscaping and tree service professionals can evaluate existing trees and suggest how to best maintain and improve their overall health and appearance. This can range from pruning to removal, depending on the condition of the trees. Proper tree care can also help reduce potential hazards, reduce energy costs, enhance property value and improve the landscape's aesthetic appeal. 
In addition to pruning and removal, tree service professionals can also respond to damage caused by storms, diseases, and pests to preserve the condition of trees. Furthermore, proper nutrition enables trees to reach their full potential. So tree service professionals can recommend a specialized fertilization plan and products such as compost and topsoil tailored to the specific needs of the trees and plants in your landscape. 
Over time, proper lawn and tree service will contribute to a healthier, longer-lasting landscape that provides more value to your home or business. A full-service company such as Haulstr can also haul away branches, logs, wood chips, and even wood-stemmed brushes and shrubs to keep your trees and surrounding areas in top condition.
Residential Landscaping Services
Residential landscaping services focus primarily on making a home look attractive and inviting. These services may involve:
Planting trees and shrubs

Creating collection beds

Mowing, edging and trimming lawns

Installing hard or softscaping features

Pest control
Professional residential landscaping is usually tailored to the specific preferences of the homeowner.
On the other hand, commercial landscaping services focus on creating a functional, sustainable landscape for a business. They are focused on creating a visually appealing environment for businesses and maintaining existing landscaping. These services may involve:
Optimizing land use for water runoff and erosion control

Designing drought-tolerant landscapes with native plants

Utilizing green spaces for employee wellness

Managing pests

Providing

landscape maintenance services

And more
In addition, commercial landscaping services often require more specialized knowledge than residential landscape services do. There is also a difference in the landscaping services cost for residential and commercial projects. Since commercial properties tend to be larger than residential properties and require commercial lawn care equipment, commercial landscaping services are typically more expensive.
Professional Landscape Services
If you love DIY projects, have a green thumb, or are handy with building, you may choose to do your landscaping and lawn care projects. However, there are instances where you will need professional landscape services such as those from Haulstr to complete your vision.
Professional residential landscaping should be used when you need assistance with larger-scale projects such as removing existing vegetation, installing new landscaping elements, grading or leveling land, or building a new patio or retaining wall. Professional lawn and landscaping services can also be used to assist with ongoing maintenance such as weeding, planting, trimming, and mulching. Professional services may also be necessary for more complex designs requiring specific plants, specialized equipment, or particular maintenance techniques. 
Homeowners love it
Pick the mulch you want, schedule a 1-hour window for delivery, and one of our Haulstars will be there to deliver your mulch.
I scheduled my mulch 3 weeks in advance, and it showed up on the hour. Best of all, my order helped our school raise money for our new PE equipment.
What an amazing experience. Mulch is such a pain to pick up, figure out how much to get—now I'm just a few clicks away every spring. Consider me a customer for life!
I'm a veteran, so when I heard that Haulstr was finding vets and first responders to drive, that meant a lot to me. My order was delivered correctly by a respectful off-duty firefighter.
Drive for Haulstr
Many Haulstr drivers are veterans and first responders. Who better to serve our customers than those who serve our country and communities? Join our team today.
Like us on Facebook for updates on organizations we're working with and to hear about additional services offered throughout the year.