Non Profit Fundraisers
Delivering Mulch & Firewood to Support Local Causes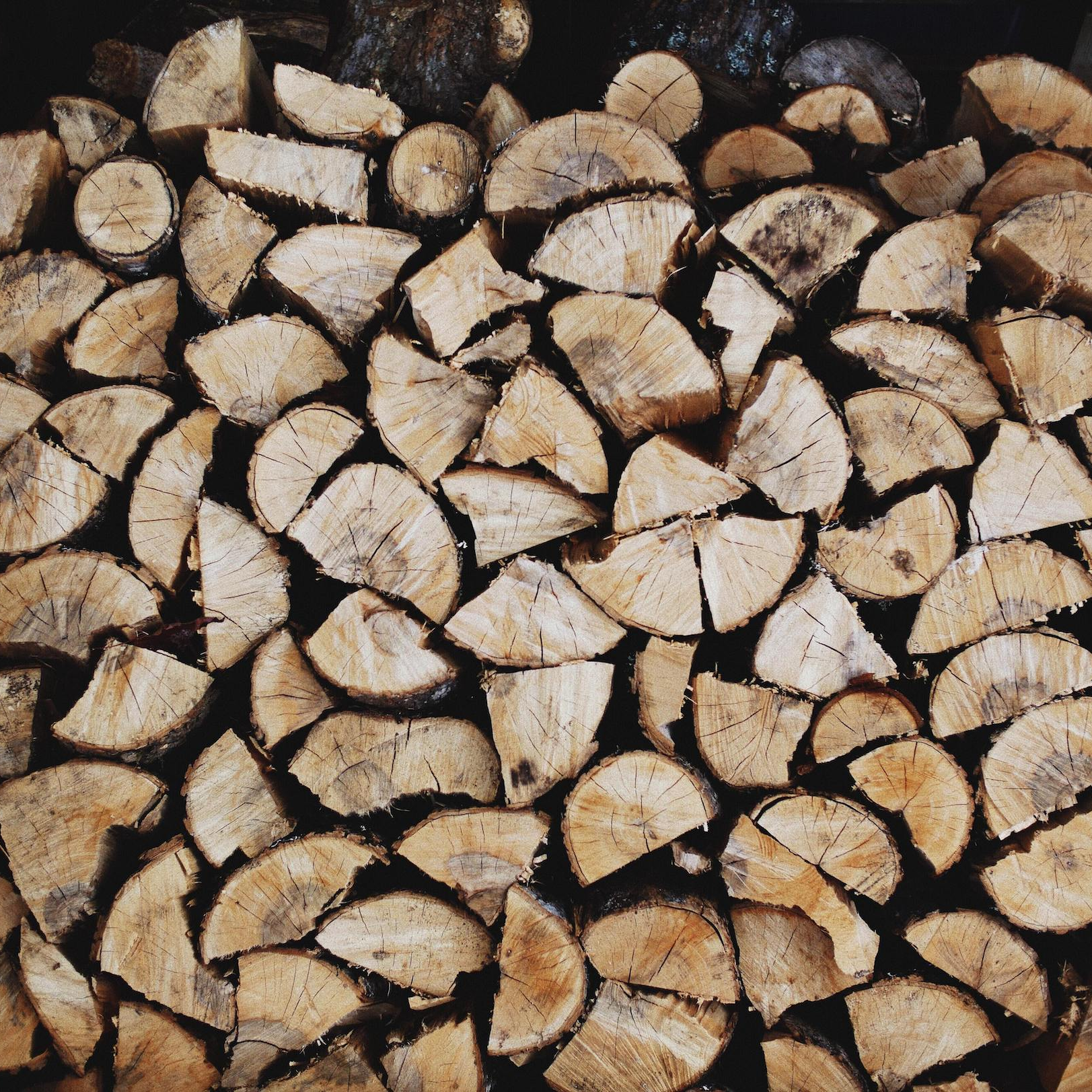 Firewood Delivery
Schedule your firewood delivery in a few clicks, and stay cozy all winter long. 
Landscaping & Patio
Create a backyard oasis with new mulch beds and plants or your dream patio.
Simple Online Ordering
Order today & schedule delivery for any date you like.
Non Profit Fundraisers
At Haulstr, it's always about digging deeper. To explain what we mean by that, there are really two things you need to know about us. Yes, we deliver bulk mulch and firewood directly to a homeowner's door. But that's just the catalyst for our true passion. The second thing you need to know? We believe in serving our community. Every order through Haulstr drives donations to support local nonprofit causes.
Haulstr started around the same time as the Covid shutdown. Fortunately, our business is already a digital, contact-free service. Essentially, we're the Uber of mulch delivery. But we saw Covid change how everything else operated, including nonprofit fundraisers. Between losing venues and volunteers, we saw inspiring nonprofits forced to cancel major fundraising events. The ripple effects were devastating — huge blows to arts centers, animal rights groups, cancer societies. Every dollar lost was a detriment or delay to these social goods.
So we helped nonprofit fundraisers go virtual. One of our biggest and best nonprofit ideas for 2020 was launching our business. We knew nonprofits would be looking for cheap fundraising ideas or unique fundraising ideas to continue their life-saving and/or life-enriching work. So we introduced virtual fundraising ideas to get money back into meaningful causes. Since then, our business model has been able to help nonprofit organizations drive donations directly to their movements. Using our digital, contact-free delivery service, we provide them a safe, stable fundraising alternative.
At Haulstr, we believe in giving all you can, then giving a little more. This is in complete earnest. We want to give back $1,000,000 to local causes by 12/31/22, and our nonprofit partners are where the rubber meets the road. What needs changing? Who's doing it? How do we help them achieve it? We want to align with your altruism.
So we made fundraising with Haulstr easy. Here's how.
Virtual Fundraising Ideas 2020
Haulstr's mulch delivery service improves the lives of homeowners, mulch suppliers, retailers, and our delivery drivers. But why stop there? What more could we offer? Like we said, it's about digging deeper. We already built a tool to increase capacity and sales for local mulch producers. How could we apply the same logic to nonprofit organizations? We wanted to figure out how to get funding for a nonprofit organization in the middle of a pandemic (and hopefully beyond).
2020 was the year of doing everything virtually. Consider schools. They had to cancel games, dances, and all their main fundraising efforts in one fell swoop. They were in need of creative virtual fundraising ideas, and fast. If Haulstr does anything well, it's creative digital solutions delivered with speed and efficiency.
Namely, we really wanted to do away with the old-school fundraisers — the awkward door-to-door sales interrupting family dinners, and the school kids being volun-told to distribute products (we think mulch is a better fundraiser than Christmas wrapping paper). Our service's chief benefit has always been making life easier by removing the middleman. Typically, it's with mulch delivery and installation. Now it's also virtual fundraising ideas for nonprofits.
Haulstr donates $5 for each yard of mulch ordered through our site. That means virtual fundraising with Haulstr won't alienate your audience. With Haulstr, people are already paying for a service they agreed to. In this case, mulch or firewood, depending on the season. The customer is already on board with the product. Donating to your cause is just another matter of convenience. Every order at Haulstr starts by choosing a local nonprofit, so it's built into our ordering system to support virtual fundraising ideas for schools, music charities, and more. A portion of our proceeds always goes to a cause, and that cause can be yours.
For all those searching "virtual fundraising ideas 2020," we provided a solution. And because simplicity is so important to our business model, we took it a step further. As our partner, we ensure you have all the resources you need for a successful fundraiser. You're also helping to reduce waste and to beautify landscapes as you raise money for your own initiative.
Fundraising with Haulstr is easy. Now we'll prove it.
Successful Fundraising Ideas For Nonprofits
Our first spring we delivered mulch to over 1,000 homeowners. That added up to thousands of dollars in donations for over 50 local causes. From Freewheelin' Community Bikes to the Mario Lemieux Foundation, we truly believe our business model has the potential to be one of the most successful fundraising ideas for nonprofits. Our fundraising strategies for nonprofits are painless. We take away all the event planning and simplify it with a few clicks. Earning has never been faster or easier. It goes like this: we give you a link and you share it. Really. That's it. To supplement fundraising websites for nonprofits, Haulstr also creates a fundraising page for every partner. And to sweeten the deal, all of the marketing and promotional efforts are created on our end.
As a Haulstr nonprofit partner, we build you a custom link and write your very own shareable content. You spread it far and wide across your communication channels. Whoever clicks on your link will be taken to your Haulstr page, where we'll feature your logo and a description of your cause. When that web visitor orders mulch or firewood on Haulstr, we pay you a portion of the proceeds. So a few tweets, a few Facebook posts, and you drive donations for your cause and help us become one of the most successful nonprofit fundraisers.
There are no nonprofit fundraising rules. But to get the most value out of your partnership with Haulstr, we have some recommendations for when and where you promote your link. To get the most money on your mulch orders, post at least 10 times in as many weeks. Or think of it as ten posts over a 12-week season (mulch in spring, firewood in fall). You want to get as many eyeballs on your link as possible to encourage clicks, shares, and donations. So post your link in your email newsletters, your social media platforms (LinkedIn, Instagram, etc.), and with your partners. They can then share the link in the same ways. In other words, it's extremely effective fundraising for nonprofits.
This works. We currently donate to over 50 local causes, and we want to be one of the biggest drivers for raising funds for nonprofit organizations. Want to become a partner? Submit your information and a team member will be in contact with you.
Fundraising Event Ideas
Events were canceled during the pandemic. But there are still creative ways to have unique fundraising events, whether it's for individuals, corporate, clubs, and nonprofits. Delivering mulch and firewood is one way to support local causes. We admit it's one of the more quirky fundraising ideas out there. It's a contactless fundraiser, with no volunteers to coordinate, and no products to distribute. We take care of everything. As far as fundraising event ideas, digital is the easiest. On Haulstr's website, your supporter enters their address, chooses their product, and schedules their delivery. An average Haulstr order is 6 yards — that's $30 directly towards your cause per customer. So we also offer one of the most profitable fundraisers.
This digital fundraiser empowers communities at the base level. People are paying for what they want to see more of in their communities, voting with their dollar towards a brighter future and keeping their expenses circulating in their area. All you have to do is share what we've already provided. Your supporters see your link, and it takes them directly to your page. Yes, every order placed through your link goes back to your causes. But it also creates high-paying gigs for local drivers and landscapers. It provides a better way for local hardware stores and retailers like Sullivan Hardware & Garden, Allisonville Nursery to offer mulch and eliminate the plastic waste from bagged mulch.
As you brainstorm corporate fundraising event ideas and virtual fundraising ideas for clubs – even fundraising ideas for individuals — we hope Haulstr makes the list. We honestly believe in spreading the good, whether that's literally through mulch or financially through investment in a community.
Non Profit Ideas For Youth
We want customers to know where their money is going, and we want partners to know where their money is coming from. It's as simple as that. Our partners' values are consistent with our own, which is why many orders substitute nonprofit ideas in education.
Haulstr partners with many schools and organizations to support the youth. We support Carmel Band Boosters, Westfield Band Boosters, Golden Eagle Club (Guerin HS), Sigma Chi's Huntsman Society for Cancer Institute, and more.
To be one of the organizations we're working with means we genuinely believe in the power of what you do. You provide an additional service to our list of deliveries (you help us truly embody mulch and wood for good). So whether you need virtual fundraising ideas for college clubs, virtual fundraising ideas for school clubs, or nonprofit ideas for highschool students, we got your back.
Haulstr's nonprofit ideas for youth gives entrepreneurs in other cities the opportunity to apply our business model, sponsoring young minds in their communities. It's easy enough to set up a new Haulstr location. True progress for our business means we elevate others who are working to resolve life's challenges. That's why we make it easy, and why we're honored to provide nonprofit ideas in education wherever they're needed. We'll even offer you special promotions and deals on our mulch and firewood to share with your supporters — just to up the ante. Again, we not only create your fundraising link and provide you with a fundraising toolkit and content calendar. All proceeds made through your fundraising link will then be donated back to your cause, which includes about $30 on average for every order.
It's a win-win-win. The community has a chance to serve local youth and education initiatives, we have the chance to serve homeowners, and we all make backyards beautiful while we do it.
Homeowners love it
Pick the mulch you want, schedule a 1-hour window for delivery, and one of our Haulstars will be there to deliver your mulch.
I scheduled my mulch 3 weeks in advance, and it showed up on the hour. Best of all, my order helped our school raise money for our new PE equipment.
What an amazing experience. Mulch is such a pain to pick up, figure out how much to get—now I'm just a few clicks away every spring. Consider me a customer for life!
I'm a veteran, so when I heard that Haulstr was finding vets and first responders to drive, that meant a lot to me. My order was delivered correctly by a respectful off-duty firefighter.
Drive for Haulstr
Many Haulstr drivers are veterans and first responders. Who better to serve our customers than those who serve our country and communities? Join our team today.
Like us on Facebook for updates on organizations we're working with and to hear about additional services offered throughout the year.