Retaining Wall Installers
Delivering Mulch & Firewood to Support Local Causes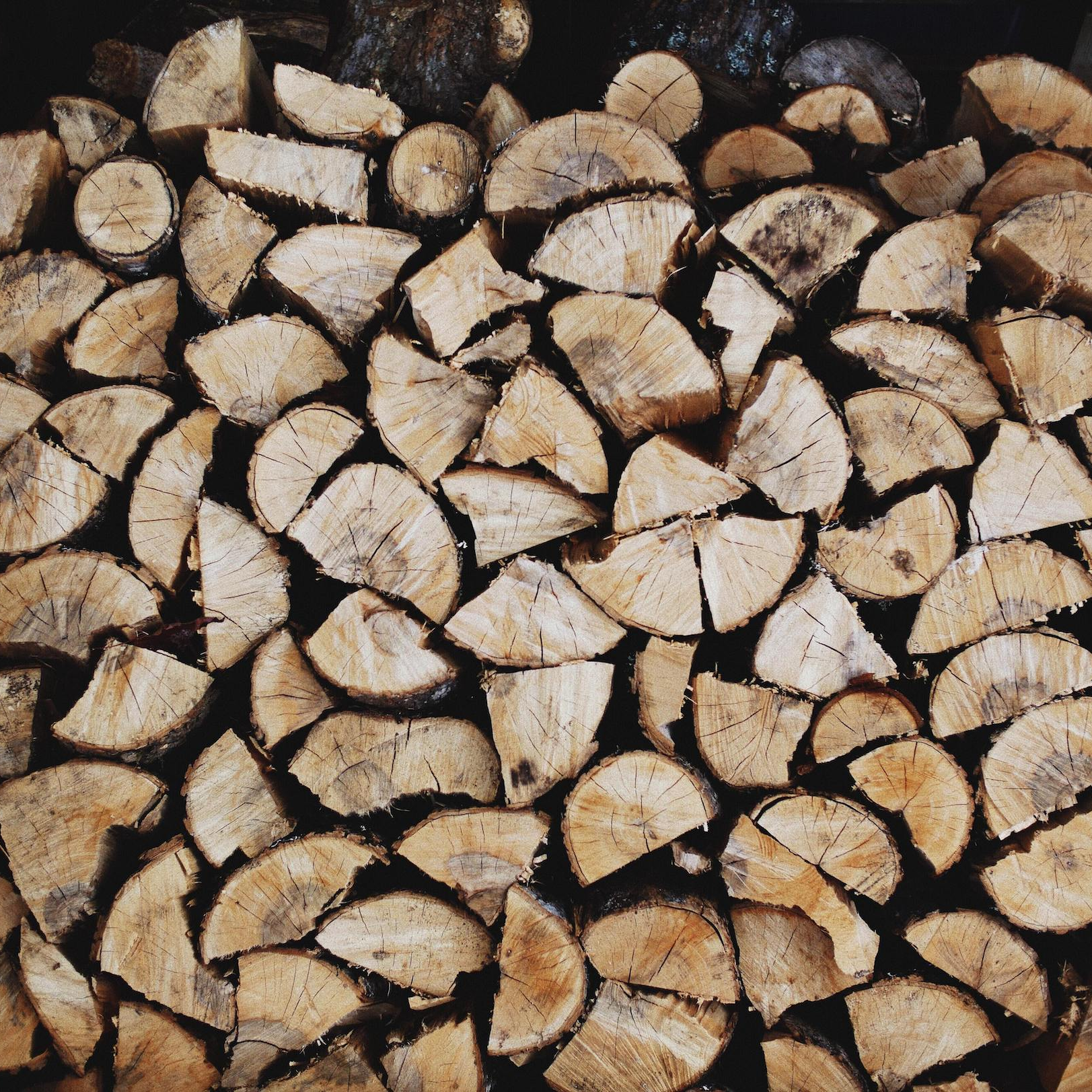 Firewood Delivery
Schedule your firewood delivery in a few clicks, and stay cozy all winter long. 
Landscaping & Patio
Create a backyard oasis with new mulch beds and plants or your dream patio.
Simple Online Ordering
Order today & schedule delivery for any date you like.
Retaining Wall Installers
Retaining walls are upright structures typically made of concrete or stone built to control or manage damage from erosion by holding soil in space and managing drainage. You might need a retaining wall if you're constantly getting hills of debris or stray soil from downhill erosion and runoff. Erosion can also threaten your home's foundation, especially if it is built on or near a sliding hill. Building a retaining wall can protect a homeowner against losing their home altogether. However, retaining walls are also growing in popularity as an attractive feature in lawns, gardens, and outdoor spaces. Whether you need a retaining wall for fashion or for function, it's best to contact a retaining wall specialist like Haulstr for your outdoor project.
While you may find other retaining wall installers using searches like "concrete retaining wall contractors near me," or "stone wall contractors near me," you can trust Haulstr. The Haulstr team has over twenty years of outdoor project experience to tackle any patio, garden, and landscaping project. 
While some individuals may choose to tackle a retaining wall themselves, it is recommended to contact an expert for a few reasons. First, retaining walls that serve a functional purpose actually requires a good deal of engineering know-how. A standard retaining wall (four feet tall and fifteen feet long) may be required to support up to 20 tons of soil pressure. That's the same weight as three fully-grown African elephants! Poorly constructed retaining walls are likely to bulge or crack, which reduces their effectiveness. Retaining walls need a strong and steady foundation, perfectly level rows, a slight backward slope for blocks, and plenty of drainages.
Retaining walls shorter than four feet or are made only for aesthetic purposes are more accessible to DIY because they don't have to perform their job – feature retaining walls don't have to hold up a home's foundations!
Retaining Wall Blocks
Retaining wall blocks can be many different materials, such as wood, poured concrete, masonries, such as stones or bricks, or interlocking concrete blocks. Each type of material requires different techniques; not all are particularly beginner-friendly. For example, with a stone retaining wall or one made from poured concrete, you'll likely need to contact concrete block contractors or a local mason.
When choosing a retaining wall block, consider your needs, wants, and the wall's purpose. Retaining walls made of wood or timers are affordable and DIY friendly but do not hold up to the elements, as well as one made of stone. On the other hand, they might be good for a retaining wall that is meant more for aesthetics, adding a rustic charm to any outdoor space.
Interlocking concrete blocks are another DIY-friendly option. This is because the blocks tend to be relatively lightweight, have flat and even sides, and lock together without needing a mortar sealant. In addition, concrete blocks can be available in many textures and colors, creating a customizable look for any backyard oasis.
Poured concrete retaining walls and masonry walls are believed to be the strongest retaining wall option. However, suppose a retaining wall is necessary to protect the integrity of your home's foundation or to prevent damage due to soil erosion. In that case, it is recommended to choose poured concrete or masonry. Concrete walls can also be stained, stamped, carved, or veneered to resemble natural stone. Masonry is brick or true natural stone, which is also very strong and meant to last for decades. However, it is also the most expensive option.
Retaining Wall Cost
Retaining wall costs can vary depending on size, materials, location, labor costs, permit fees, site preparation, etc. Every contractor or firm likely prices differently. To get the most concrete answer, contact the firm for a quote. They should walk the area and talk with you about the project.
The cost will also vary for repair vs. new construction. For example, the cost to build a new retaining wall vs. a retaining wall repair cost could be quite different. A leaning retaining wall repair cost could also turn into a quote for a teardown and a rebuild. Most project costs are on a case-by-case basis, but a typical range for a new build is something like $3,000 to $9,000. The national average cost for a retaining wall is $5,700.
Timber retaining walls are the least expensive option, which could cost between $16 and $28 for a professional install. Purchasing and installing the materials yourself could bring the cost down to as low as $10 per square foot.
Concrete retaining walls, whether interlocking or poured, could cost between $16 and $32 square feet. The high end of the spectrum is for decorative blocks and extras like wall curves and cap pavers. On average, retaining wall blocks cost about $23 per square foot.
Natural stone blocks are the most expensive per square foot, which could cost between $25 and $75 per square foot. On average, natural stone retaining walls cost about $50 per square foot.
How To Build A Small Retaining Wall
If you're wondering how to build a small retaining wall so that you can avoid searching "retaining walls contractors near me," here are some things to consider:
Depending on the wall's height and location, you may need a building permit for a retaining wall. 

Check your local building codes and restrictions and check in with your homeowner's association if you have one. It is recommended that DIY retaining walls be less than four feet tall and for decorative purposes only. 

 Choose a DIY-friendly material like timber or interlocking concrete blocks. These blocks are made in many colors, textures, and finishes, so it can resemble natural stone or brick if you choose. These blocks do not require mortar or cement, so they are good materials for DIYers. 

 Plan the location

With a tape measure, decide the length, width, height, and shape of your retaining wall. It is recommended to mark this area off with sticks and string. If the wall is to be curved, follow the curve with the sticks.

Dig a trench and lay the foundation.

The trench should be twice as wide as a single block. It should be deep enough to bury half the block as they sit on a foundation. Standard 2 x 4 planks can be placed in the trenches to ensure they are smooth and level. The trench should account for slopes, and retaining walls should never run parallel to a slope. Interlocking concrete blocks can use crushed gravel as a foundation. Use 2-3 inches as a foundation, and ensure it's evenly distributed and compacted.

Lay your bricks.

Be sure they're level, even, and at a slight backward slope going up!
If you're not confident in your capabilities, it's always okay to call a retaining wall installer to handle the job for you. However, it may be more cost-effective to call them ahead of time, before the project is started, instead of needing a mid-project fix.
How To Build A Retaining Wall On A Sloped Yard
If you have a very sloped yard or know that you need a retaining wall for a sloped yard, you'll want to search for resources on how to build a retaining wall on a sloped yard. It's similar to building a regular retaining wall but has a few key differences.
Planning the location

A retaining wall should never run parallel to a slope. Additionally, for a retaining wall next to a house foundation – the further away, the better. Retaining walls should sit three feet from the foundation at the closest, with fifteen feet away from the home's foundation is preferred.

Digging the trench

In the excavation stage of the retaining wall, slopes must be accounted for. Dig your base according to the deepest part of the retaining wall. 

It is strongly recommended that sloped retaining walls are built by professionals.This is due to the engineering and precise measurements required by slope retaining walls.

Backfill

It is essential to backfill a retaining wall to release the pressure from the wall. This also gives a clean look and helps grow grass and other gardening.
Other than that, building a retaining wall that is sloped vs unsloped is very similar. Sloped retaining walls can be beautiful but are typically present for a reason. 
Retaining Wall Installation
Retaining wall installation can be done yourself, but it's typically safer and more cost-effective to hire retaining wall installation contractors. This is because they are more experienced, and their work, in some cases, is guaranteed. Searching for "retaining wall inspection near me" should also help you determine if you need a new build or if your existing retaining wall can be saved and repaired. 
Different materials in retaining walls will also need to be installed differently. Not every retaining wall block or material requires the same kind of stabilization, foundation, or adhesive. For example, some kinds of retaining walls require footings that are drilled deep into the ground. Natural stone retaining walls require cement or mortar to hold together, increasing DIY costs and requiring more prior experience or specialization. 
Retaining walls can also be built at varying heights. It's actually recommended to build multiple shorter retaining walls instead of one tall one. Utilizing a retaining wall contractor or landscape architect to create the backyard of your dreams could save you from the nightmare of a DIY gone wrong. Haulstr has years of experience crafting the perfect extension of your outdoor spaces, from mulching to firewood delivery to complete patio design.
Homeowners love it
Pick the mulch you want, schedule a 1-hour window for delivery, and one of our Haulstars will be there to deliver your mulch.
I scheduled my mulch 3 weeks in advance, and it showed up on the hour. Best of all, my order helped our school raise money for our new PE equipment.
What an amazing experience. Mulch is such a pain to pick up, figure out how much to get—now I'm just a few clicks away every spring. Consider me a customer for life!
I'm a veteran, so when I heard that Haulstr was finding vets and first responders to drive, that meant a lot to me. My order was delivered correctly by a respectful off-duty firefighter.
Drive for Haulstr
Many Haulstr drivers are veterans and first responders. Who better to serve our customers than those who serve our country and communities? Join our team today.
Like us on Facebook for updates on organizations we're working with and to hear about additional services offered throughout the year.