Patio Installation Near Me
Delivering Mulch & Firewood to Support Local Causes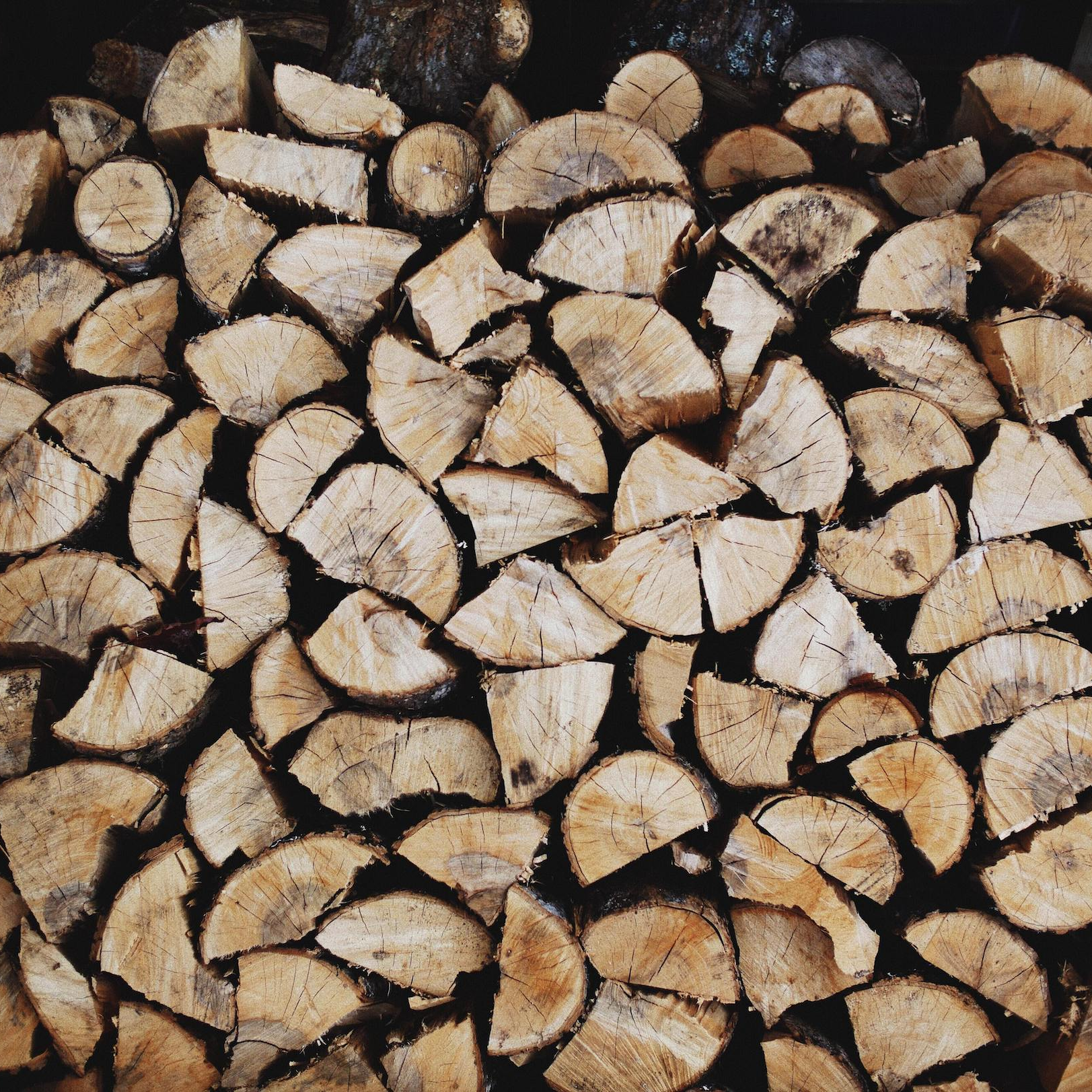 Firewood Delivery
Schedule your firewood delivery in a few clicks, and stay cozy all winter long. 
Landscaping & Patio
Create a backyard oasis with new mulch beds and plants or your dream patio.
Simple Online Ordering
Order today & schedule delivery for any date you like.
Patio Installation Near Me
When it comes to getting things done outdoors, look no further than Haulstr. Not only can we provide a full range of patio installation services, but our outdoor patio contractors can also handle all your landscaping and outdoor living needs. We are your one-stop shop for all of your landscaping projects, mulch and firewood delivery, and so much more. 
Stop wasting time searching for "patio installation near me" and start filling out our request form so that we can get started on your new project! Whether you know what you want from your patio project or are just beginning to explore the options, we're ready to help whenever you need us. 
We can help with patios, firepits, and outdoor living spaces to create the perfect extension of your home. And, if you want to make sure that you've got the "best patio builders near me," you don't need to look any further. Our professional landscapers have years of experience in transforming outdoor living spaces to help people create their dream backyard or outdoor space, no matter what they have in mind. 
As more people spend more time at home, they realize that they want more from their outdoor spaces. Fortunately, our team can try to turn your vision into reality for every idea out there. You can renovate your patio space, install an all-new patio, and even create an entire outdoor space with a patio, firepit, paver paths, and more. We can even build a pergola to go over your patio for privacy or protection from the weather, and we've got a showcase of our previous work as outdoor patio builders to help you see just what we have to offer. 
Read on to learn more about patio construction and other services available from Haulstr. 
Patio Contractors Near Me
From our free consultation, we work hard to deliver solutions that meet the needs and ideals of our customers. We can work with you to understand your vision, goals, and budget and ensure that when you search for "patio builders near me," you get exactly what you want and nothing less. 
What kind of patio? Do you want a paver patio with room for seating and a firepit? Or you want to hire covered patio builders near me so your patio is protected from the elements. Whatever it is, it can be done when you rely on the team at Haulstr. 
So many people search for "patio contractors near me," but they don't take the time to consider the reputation and quality of work being done. Having someone local is great but having someone who can do the job is even better. So, before you hire just anyone that shows up in your search for residential patio contractors near me, consider the 20-plus years of landscaping experience from our Haulstr team. 
Paver Contractors Near Me
We do more than just patios—we can also construct steps, sidewalks, paver paths, and more. Whatever you envision for your outdoor space, we've got you covered. We can be your paver patio contractors and create a space that is everything you dreamed about. Our team can do all the work from ordering materials to installing pavers and hardscaping. 
When you're searching for paver contractors near me, why not get more services from one place when you can? By partnering with us, you'll get a team that is familiar with all areas of outdoor landscaping and hardscaping. That means you won't have to worry about finding different contractors for different parts of the job. We can truly do it all, from sourcing materials to providing the best execution of paver patios and other designs. 
If you want to create a unique space, your search for patio paver companies near me ends right here. Contact us to get your free consultation and get started on your project right away. 
Covered Patio Construction
What about covered patio construction? We can handle that, too! Seasonal changes are a great reason to want patio enclosures to protect them from the elements and make the space more enjoyable. It might even help make the space useable year-round, which is an excellent investment. Covered patio construction undergoes the exact consultation and planning as the rest of our projects and will include all of the details that matter most to you. 
Whether it's a pergola, an actual covered patio, or even a patio that leads to a deck and you want them both covered, there are a lot of options out there. Haulstr has a team of dedicated experts who know all about patio construction and can deliver all of the solutions you need. You don't need to look any further for deck and patio contractors near me. Just contact us and let us know when you're ready to get started!
You might be surprised at just how affordable covered patios can be, too. Whether it's part of a larger project or a standalone job, we'll do the work for an affordable price and deliver top-quality construction in every single detail. Whatever ideas you may have, we can work with you to turn your vision into reality and build a plant to execute it with our premium landscaping and hardscaping services. Reach out now to learn more. 
Patio Installation Cost
A common question that we get from people is regarding the cost of patio installation or if a patio cost calculator is available. When you choose to work with us, you can trust that you'll get accurate, transparent pricing and a free consultation and estimate to walk you through the pricing and planning of your project. We'll work together to find easy patio ideas on a budget or to find ways to balance the patio construction cost with the design ideas that you have in mind.
If you're hoping for a smaller project because of a smaller budget, Haulstr is here to help you enjoy the green without spending too much of it. Haulstr is the answer. Our landscaping services can still impress your friends and family while keeping things convenient and affordable. To work with your budget, we can help you phase your landscaping projects or scale back costs. Our team will walk through pricing and provide transparency throught our consultation to ensure we are within your budget. 
And if there's mulch or firewood delivery involved in your new patio installation, you can feel good about helping Haulstr give back, too. Through our Spread the Good program, we donate proceeds from our mulch and firewood orders back to local nonprofits to help empower our community. 
So, if you're looking for an affordable patio installation cost, a reputable and experienced team of patio contractors, and a whole host of other landscaping and hardscaping solutions along with it, contact Haulstr today. You'll enjoy full transparency and a fully-shared partnership with you choose to work with us for your new patio construction. Whatever your vision, let us help you turn it into reality. 
Homeowners love it
Pick the mulch you want, schedule a 1-hour window for delivery, and one of our Haulstars will be there to deliver your mulch.
I scheduled my mulch 3 weeks in advance, and it showed up on the hour. Best of all, my order helped our school raise money for our new PE equipment.
What an amazing experience. Mulch is such a pain to pick up, figure out how much to get—now I'm just a few clicks away every spring. Consider me a customer for life!
I'm a veteran, so when I heard that Haulstr was finding vets and first responders to drive, that meant a lot to me. My order was delivered correctly by a respectful off-duty firefighter.
Drive for Haulstr
Many Haulstr drivers are veterans and first responders. Who better to serve our customers than those who serve our country and communities? Join our team today.
Like us on Facebook for updates on organizations we're working with and to hear about additional services offered throughout the year.