Best Mulch Delivery
Delivering Mulch & Firewood to Support Local Causes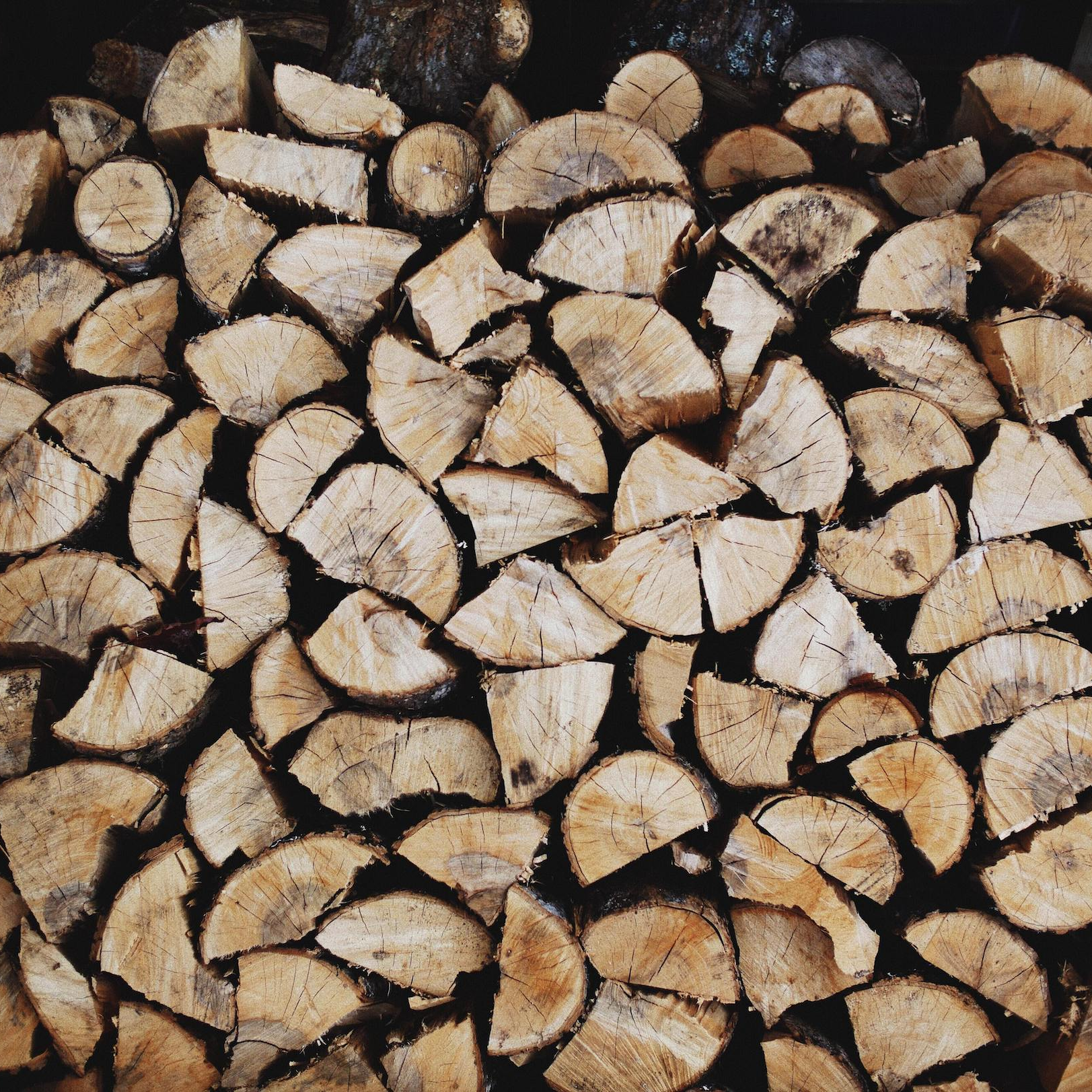 Firewood Delivery
Schedule your firewood delivery in a few clicks, and stay cozy all winter long. 
Landscaping & Patio
Create a backyard oasis with new mulch beds and plants or your dream patio.
Simple Online Ordering
Order today & schedule delivery for any date you like.
Best Mulch Delivery
Now your mulch delivery is just a few clicks away! With spring upon us and your landscaping begging for some attention, you can find the best mulch delivery and installation options as quickly as that last Amazon purchase. Haulstr offers the best mulch for gardening and yard work, at reasonable prices, while helping local nonprofits and charities. With Haulstr's unique donation model, you can easily order your mulch, have it delivered when you want it, and Haulstr will give back a portion of each order to a local nonprofit.
Mulch Delivery Near Me
Not only is Haulstr giving back to the community with their charitable donations, they are also helping to sustain and grow local businesses. Instead of buying bags of mulch from big box stores, like Lowe's mulch delivery and Home Depot mulch delivery services, homeowners can eliminate the plastic waste from the bags, while helping to increase capacity and sales for local mulch producers. Then, that order is picked up and delivered by Haulstr's team of professionals, including first responders and veterans, who bring your mulch right to your door, when you want it. They even partnered with local landscaping companies to install the mulch for you, saving you time and providing work for our neighbors and community.
Whether you're in the Indianapolis area, Nashville, Pittsburg, or Oklahoma City, Haulstr only works with top-rated local landscaping professionals, who are the best at making your beds and gardens look amazing. Haulstr coordinates the work for you, so all you do is decide when you'd like it done! You don't pay until the work is complete and your mulch delivery and installation can be rescheduled up to 24 hours in advance if your schedule changes.
Lowe's mulch
Feel good about buying local and spend your time enjoying your yard, instead of making multiple trips to stores like Menards, Walmart, Lowes, or Home Depot, and other places to buy mulch, and walking up and down, aisle after aisle. Haulstr offers easy ordering on your smartphone, tablet or computer, and helps you calculate how much mulch you need for your project with the mulch yardage calculator. Haulstr delivers the mulch for you, from local suppliers, and donates a portion of every order back to local nonprofits. Spend that time enjoying the outdoors, instead of spending it in a big box store, and benefit from fresh, organic mulch, made right in your own community.
Cedar Mulch
Haulstr only uses natural, hardwood bark mulch. When weighing the mulch types' advantages and disadvantages, consider the cedar mulch pros and cons. If you're used to using other types, like black cedar mulch or red cedar mulch, you may not realize some of the downsides of installing it in your yard when getting bulk mulch delivered. Some people look for cedar mulch bulk because it is long-lasting, but it actually lasts too long. Because certain chemicals in cedar mulch do not break down as quickly as other mulches and ties up Nitrogen and other nutrients your soil needs. It can also be toxic to certain types of plants whereas Haulstr's mulch dye is 100% natural. While cedar mulch doesn't break down quickly, it does lose its repellent qualities over time, encouraging the growth of fungi in your gardens and flowerbeds.
Natural hardwood bark mulch provides a host of benefits to your garden. Besides trapping moisture in the soil so your plants don't dry out, it also provides a method of organic weed control, trapping weed seeds and preventing their emergence. Bark mulch also protects the soil from compacting when it is tread on, ensuring it drains well. It decomposes quickly, providing nutrients to the soil and plants.
Pine bark mulch is a popular variety of hardwood bark mulch that is typically less expensive than other mulches and provides the benefits of moisture retention, soil conditioning, and the weed prevention your yard and garden need. Whether you're searching for organic mulch or rubber mulch "on sale near me," Haulstr offers the best brown and best black mulch that doesn't fade, delivered to your door. They can even install it for you, leaving you wondering what to do with all that time you used to spend hauling and spreading mulch.
Bulk Mulch Near Me
Many local nurseries, landscaping companies, garden centers, and mulch and stone companies offer bulk mulch for sale that can be delivered by the truckload. Bulk mulch typically costs much less than individual bags you can find at Walmart, Lowes, and other box stores. When deciding where to buy mulch, consider the impact, as well as cost. Not only will ordering bulk mulch save you money, but you also save your environmental impact by eliminating wasteful plastic bags and packaging.
Going with the greener option of getting your bulk mulch delivered is not only better for the environment because there is less processing involved, it is also much easier to apply mulch from a pile, rather than using bags. You can also control the uniformity and depth of your mulch beds much better, by scooping bulk mulch from a pile than lugging around and dumping bags throughout your yard.
Another benefit to bulk mulch is that you can clearly see the product you are purchasing. Whether you are buying Menards mulch, Walmart mulch, or Lowe's mulch, bagged mulch can be moldy, wet, big or small, or a different color than what you were looking for. Box stores can also dress up poor-quality mulch in a pretty package. Haulstr offers the best mulch brand that makes a positive impact on your yard and your community. Buy bulk mulch online through Haulstr with just a few simple clicks and get your quality mulch delivered to your home.
Bagged Mulch Delivery
Even the best-bagged mulch can't compete with the ease and environmentally-friendly option of bulk mulch delivery. Haulstr offers a seamless online ordering service to reduce plastic bag waste and provide the best mulch for landscaping and home projects.
Haulstr brown or black dyed mulch is colored with 100% natural dye and is the best option for mulch that is good for your lawn and garden, and won't fade. Providing a blend of hardwood and bark, along with compost and topsoil options, the hardwood bark blend is the most popular choice for value and quality. It is the selection of serious gardeners, as it contains fewer weed seeds than whole-tree varieties.
Haulstr's finest mulch is the Haulstr Fines collection. These products are finely ground from the Haulstr Classic choices, then generously dyed with either walnut-brown or jet-black nontoxic coloring. The finer grind of the Haulstr Fines allows the mulch to hold it's color longer than coarse mulches and breaks down more quickly to add nutrients to the soil.
Delivered in bulk, by the cubic yard, Haulstr provides the best organic mulch, directly to your home, allowing you to avoid the hassle of picking up and lugging around awkward bags of mulch. Their locally-sourced bulk mulch is a better value and better for the environment.
Delivering to Indianapolis and many of the surrounding counties, as well as Nashville, Pittsburgh, and Oklahoma City metro areas, Haulstr will even send email and text notifications to remind you your delivery date is approaching. See our FAQ for more information.
If the weather changes or you need to modify your delivery, simply change the date online and schedule it when it is most convenient for you. Then, Haulstr donates $5 per yard to a local cause of your choosing. If you have a local cause or charity that Haulstr hasn't already included as a donation recipient, refer a cause to become a nonprofit partner and watch those donations start adding up!
After you've placed your mulch order and chosen your charity to support, you can even let Haulstr do the work of installation. Haulstr coordinates your mulch installation with the top professionals in your area, to make your yard look amazing while you sit back and enjoy it. Simply go online and select any one-week window, and Haulstr will be there to spread your mulch, professionally. To save time and money with Haulstr, while helping your community and the environment, schedule your mulch delivery today.
Homeowners love it
Pick the mulch you want, schedule a 1-hour window for delivery, and one of our Haulstars will be there to deliver your mulch.
I scheduled my mulch 3 weeks in advance, and it showed up on the hour. Best of all, my order helped our school raise money for our new PE equipment.
What an amazing experience. Mulch is such a pain to pick up, figure out how much to get—now I'm just a few clicks away every spring. Consider me a customer for life!
I'm a veteran, so when I heard that Haulstr was finding vets and first responders to drive, that meant a lot to me. My order was delivered correctly by a respectful off-duty firefighter.
Drive for Haulstr
Many Haulstr drivers are veterans and first responders. Who better to serve our customers than those who serve our country and communities? Join our team today.
Like us on Facebook for updates on organizations we're working with and to hear about additional services offered throughout the year.