Buy Bulk Mulch Online
Delivering Mulch & Firewood to Support Local Causes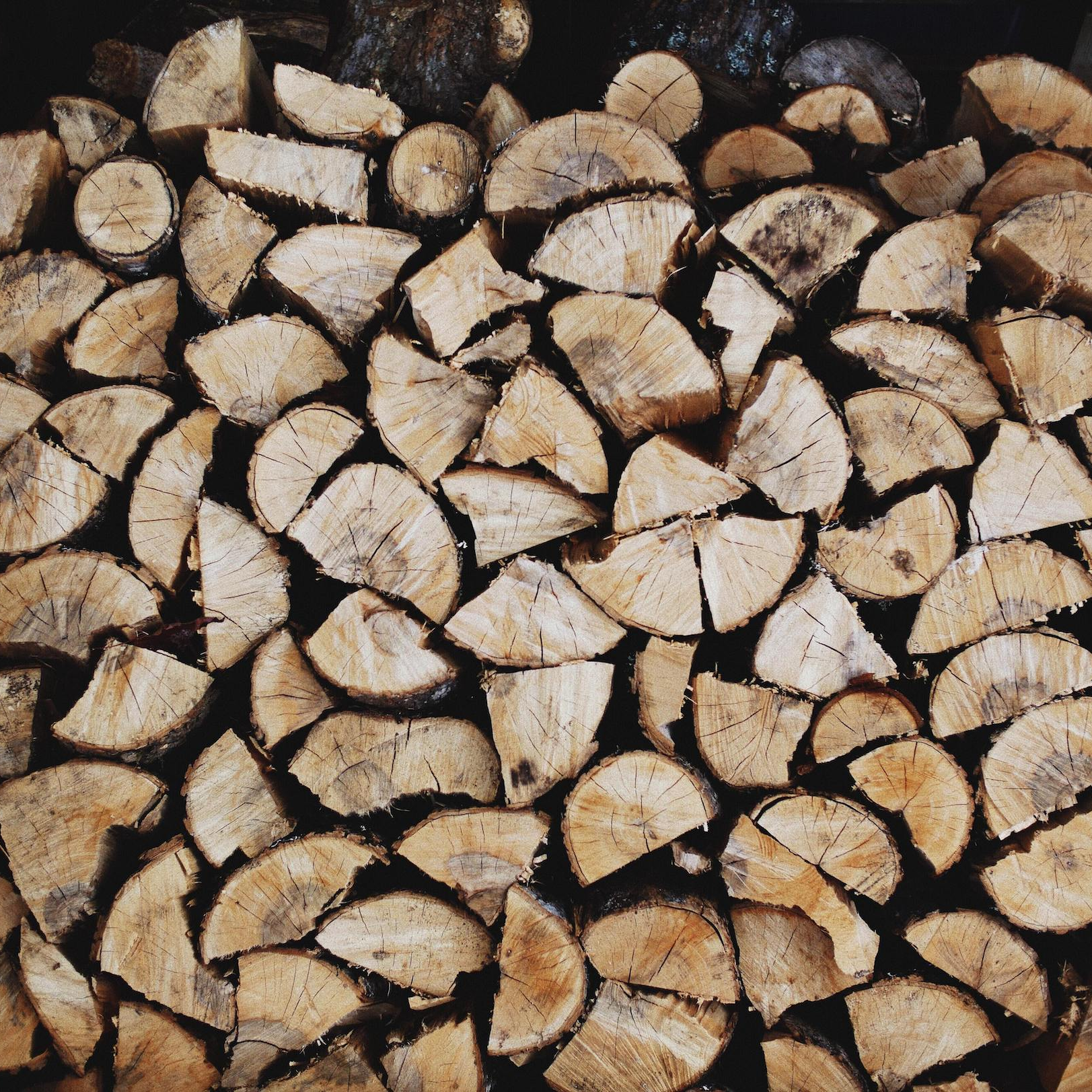 Firewood Delivery
Schedule your firewood delivery in a few clicks, and stay cozy all winter long. 
Landscaping & Patio
Create a backyard oasis with new mulch beds and plants or your dream patio.
Simple Online Ordering
Order today & schedule delivery for any date you like.
Buy Bulk Mulch Online
You can enjoy the benefits of yard work without suffering through it. Buy bulk mulch online with Haulstr — it's the fastest, easiest way for you to skip spring chores. Our home delivery mulch service makes us the Uber of yard care. You don't have to endure backbreaking hours in the heat, carrying bags back and forth. You don't even have to worry about where to buy mulch in bulk near you. This spring, avoid sweating it out. Instead, make a beautiful backyard happen from your phone or your desktop by searching "where to buy mulch in bulk near me." You can buy bulk mulch online at Haulstr and schedule same-day delivery.
Haulstr will spread your mulch sooner and safer than a visit to a home improvement store or mulch yard. With just a few clicks, buying bulk mulch online is a practical way to support local. We actually partner with the landscaping pros you find when you type in "bulk mulch near me". Haulstr simply coordinates everything to get the right product to your plant beds — all with convenient scheduling and contact-free delivery. With Haulstr, plant your mulch beds early, and spend your time outside taking advantage of gorgeous weather.
An added bonus? At Haulstr, every delivery equals a donation. Up to 15% of our revenue goes to nonprofits in your area. Our "Mulch for Good" model allows $5 per order to fund amazing programs, such as the Autism Society, Humane Society, Leukemia & Lymphoma Society and more. Every mulch order starts by choosing a cause to support, plus, you can even refer a cause to spread the good. Either way, when you buy "mulch bulk near me" through Haulstr, you give back. You'll nourish your garden and the community at the same time.
You also don't need to track down "where to buy bulk compost near me." Haulstr also offers products outside of mulch, like compost, soil, and firewood. Contact us to request a custom order and begin beautifying your landscape.
Mulch Delivery
Here's why you shouldn't buy mulch by the bag. Bagged mulch creates plastic waste, which is non-biodegradable. While you're cultivating your own garden, the process is not exactly eco-friendly to the rest of the environment. Bottom line? It's greener and cleaner to buy bulk mulch online with Haulstr. We provide sustainable bulk mulch delivered to your door, pure and simple. Our trucks park and dump at your home. Of all the quick and easy ways to go green, this will be your new favorite.
Not only does Haulstr offer a plastic-free answer to "bulk mulch delivery near me." Not only do you never have to spend another spring hauling heavy bags of mulch. Our landscaping pros can even install mulch directly to your plant beds. You can select a full-service mulch install, which includes a light bed clean-out. We'll blow leaves out of beds, weed and edge the area, and of course, spread the mulch ourselves. You can instruct our landscaping pros as needed, but you don't even have to be home. Rather than scroll through "mulch delivery near me," you can opt into a fresh, professional-looking landscape and come home to it, already done. That's the beauty of an online bulk mulch delivery (well, that and the pretty flowers). Our landscapers will treat your yard better than their own.
On the one hand, you can guess how much mulch you need, drive to the busy home improvement store, heave each bag into your cart, stand in line at checkout, haul the load into your car, drive home, and then spend a few afternoons lugging and tugging all those bags of bulk wood mulch to the dumping site. Which could have all been avoided with a quick search of "bulk mulch near me delivered."
On the other hand, you can have your bagless "mulch bulk near me" delivered by Haulstr. Your yard will be mulched with an online order placed in a matter of minutes, scheduled when it's best for you. It can then be laid by professional landscapers. This method guarantees top products from the best local suppliers. In the process, Haulstr also gives back to nonprofits with our mulch delivery service. Plus, "no more mulch bags" has a nice ring to it, don't you think?
Mulch For Sale Near Me
The season is here — as you wonder if and when you'll get around to mulching, you might miss planting season entirely. The months only get hotter and drier, with the work seems less appealing, and the planting window closing. As you consider "mulch for sale near me," go with Haulstr. Our bagless bulk mulch delivery saves you time in so many ways.
You can buy bulk mulch orders by the yard with our mulch yardage calculator. This will help minimize mistakes on both sides of your mulch delivery and determine an accurate yard of mulch cost. Measure your bed width, length, and mulch depth by dragging a cursor — we'll handle the rest. As you're seeking "mulch by the yard near me," you can even contact us to help you determine how much mulch you need.
It's important to get this step right. Typically, mulch will be installed at around 3 inches in depth. If the amount of mulch is off, our landscaping pros will use their best judgment. For example, they might vary the mulch depth or leave some areas without mulch. As part of your online bulk mulch order, you can request your installer to "spread at a depth to cover all areas with the amount of mulch provided."
That's about the only concern. With Haulstr, ordering bulk mulch online doesn't replace mom-and-pop shops. You don't have to worry about supporting all the "places to buy bulk mulch near me," like Sullivan Hardware in Indianapolis. Haulstr partners with mulch services near you and delivers truckloads of bulk mulch from their supply. We simply make that local mulch supply more easily accessible, while donating proceeds to nonprofits. Our truck drivers are also veterans and first responders, some of the most respected members of our community.
As for other drawbacks, they may or may not occur with online mulch delivery. Unpredictable weather and high demand may cause mulch delivery delays, but scheduling a one-week window helps ensure a speedy mulch delivery and installation. We want you to get the best service so you end up with a beautiful yard you can enjoy immediately (and all season long). And it starts with a simple online order of "mulch services near me."
Bulk Mulch Prices
There are a variety of ways you can buy mulch, and so far, we've covered the pros of buying bulk vs. bagged. Now it's time to talk about bulk mulch prices. Haulstr partners with local wholesale mulch suppliers. Bulk mulch prices might appear cheaper at big box stores, but not when you consider hidden costs. It's more beneficial to buy local than from Lowe's bulk mulch. Up to $68 out of $100 spent locally will stay in your community, so when you buy mulch in bulk through Haulstr, you're not just investing in a beautiful backyard for one or two seasons. You're also investing in your entire neighborhood. So when you explore "cheapest mulch delivery near me," this is the option that keeps money circulating in your community.
There's even better news. Haulstr gives back to local nonprofit causes with every order placed. We believe in serving our community with our business model, so we donate a percentage of your bulk mulch order towards a local community cause. Consider that a portion of our proceeds will always go to those in need. Our bulk mulch prices are not face value. You're also raising money for meaningful organizations, like Habitat for Humanity, children's therapy programs, and more.
When you're hunting for "where to buy bulk mulch near me," don't start with home improvement store chains. It's about more than mulch. It's about community. With Haulstr's mulch delivery, the only thing you have to pick up is the tab. You can check out our products and pricing page for more info. You'll also see a full breakdown of your cost as you build your order. You won't be charged anything until your mulch is delivered.
Mulch Installers Near Me
During the spring season, mulch yards and home improvement stores are so busy that it's hard for a single homeowner to discuss their yard needs. Haulstr's mulch delivery and installation service take out all the guesswork. Before you DIY your mulch and labor away a weekend, consider us as you search "professional mulch installers near me." At Haulstr, we partner with Hoosier Landscape Group for professional landscapers to help with installation.
Here's how Haulstr mulch delivery and spreading works: choose your nonprofit cause, use our mulch calculator to determine how much mulch to order, schedule your install, and then make the most of sunny days. That's it — a convenient online or mobile order. Having bulk mulch near you delivered means your weekend mulching project just turned into a staycation. Just add "mulch delivery and spreading near me" to your browser history.
Included in your mulch delivery and installation, we'll clear up to a bag of leaves and perform a minimal weeding. You can contact us directly if additional mulch bed cleaning is required. You're also welcome to spray and pull after we've mulched over any debris (we don't recommend this option). Our mulch installers will finish the job by edging your mulch beds. This way, with Haulstr mulch delivered and spread, it gives you the tidiest look for your yard. We aim for immaculateness.
Your only involvement beyond typing "mulch installation near me" is marking the location and providing ample clearance for our delivery trucks. As you can read in our FAQ, a cone or tarp is sufficient for a dumpsite marker. Our mulch installers will then need enough room to back into the area and lift the dump bed. They'll also need a hard, level (preferably flat) surface to empty the bulk mulch (a paved, gravel, or cement driveway, for example). Consider any obstructions — a locked gate, an overhanging tree, etc. Please have these removed ahead of your mulch installation service. Proper preparation ensures a flawless experience so that you can savor every spring.
Homeowners love it
Pick the mulch you want, schedule a 1-hour window for delivery, and one of our Haulstars will be there to deliver your mulch.
I scheduled my mulch 3 weeks in advance, and it showed up on the hour. Best of all, my order helped our school raise money for our new PE equipment.
What an amazing experience. Mulch is such a pain to pick up, figure out how much to get—now I'm just a few clicks away every spring. Consider me a customer for life!
I'm a veteran, so when I heard that Haulstr was finding vets and first responders to drive, that meant a lot to me. My order was delivered correctly by a respectful off-duty firefighter.
Drive for Haulstr
Many Haulstr drivers are veterans and first responders. Who better to serve our customers than those who serve our country and communities? Join our team today.
Like us on Facebook for updates on organizations we're working with and to hear about additional services offered throughout the year.