Custom Fire Pits
Delivering Mulch & Firewood to Support Local Causes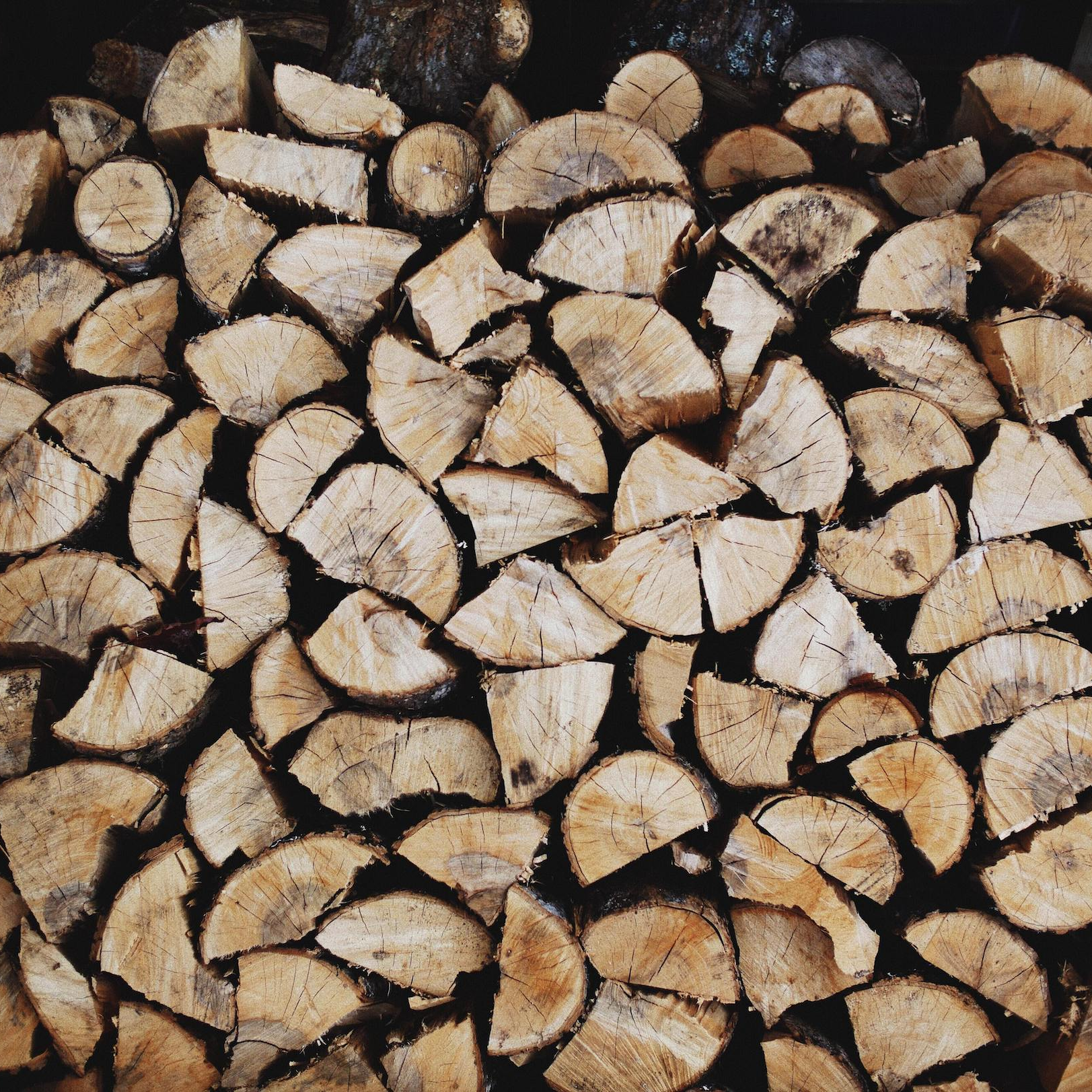 Firewood Delivery
Schedule your firewood delivery in a few clicks, and stay cozy all winter long. 
Landscaping & Patio
Create a backyard oasis with new mulch beds and plants or your dream patio.
Simple Online Ordering
Order today & schedule delivery for any date you like.
Custom Fire Pits
With a custom fire pit, you might be after cozy heat and an intimate ambiance for the evening, but it's all about the warm memories that linger after the flames are put out. Haulstr has all the answers when you're looking for "custom-made fire pits near me" (or, with all our connections in hardscaping and landscaping, we'll find who does).
A few of those areas where Haulstr's custom firepits are hot stuff:
Size: We'll start by measuring your space to identify the ideal size for outdoor entertainment, including depth and shape. Whatever the size of your backyard or social group, we'll find a comfy, relaxing fit.
Fuel Type: We'll help you navigate a fuel type based on whatever feels safest and most manageable, including natural or propane gas for a cheaper, hassle-free glow or a traditional wood-burning fire pit for that inviting crackle.
Ignition Type: If you prefer the manual flick of a match or the ease of a push-button model, we can create a custom-built fire pit for either one and teach you the pros and cons of each option.
Material: You'll want a frame that prevents corrosion and rust in the rain. Our guidance in weather-resistant materials can also add durability to avoid long-term replacements.
Aesthetic: This is everything from the color of your fire pit to the shape and texture of the stones used. You tell us your style preferences, and we can make recommendations.
Having over 20 years of experience in custom-made fire pits, Haulstr can build any size fire pit, big or small, residential or commercial. Call us for a free estimate on fire pits for sale.
Outdoor Fire Pit
An outdoor fire pit enhances your hearth: it takes that elegant, tranquil feeling and ups the ante with lush greenery and a starry summer sky or colorful foliage on a crisp autumn day. A custom fire pit grill adds an instant outdoor kitchen for brats and s'mores and an outdoor living area where you can gather to "spark" conversations. So enjoy more time outdoors, and more meaningful moments with your important people.
Sound good? More good news coming. Our custom-made fire pits allow you to skip the assembly of your fire pit and focus instead on the assembly of your friends and family. You
won't have to worry about building from a kit, finding your own stones, and worrying about whether they're "right" or will burn through your patio rug.
Haulstr's experience in custom fire pit building includes every "element," from stonework to natural gas to the burners, so we have all the expertise to help you pick the right outdoor fire pit:
Materials: If non-toxic, eco-friendly materials are on your list of concerns, they're on our list of priorities. Materials can also be a matter of ensuring a scratch-resistant tabletop surrounding your fire pit, and that it's a safe place to set your glass drink. We use high-quality materials to ensure the firepit is usable for many years.
Accessories: Haulstr will help you sort out the details, like filling and ventilation. Your pit might also make a spark screen to prevent embers from escaping. With a custom built fire pit, you can have everything built-in to offer a sturdy, secure frame.
Comfort: If you want to know how to broaden a flame or increase its height, that's us. If you want to create more or less heat, also us.
Wood burning, gas burning, big or small, round or squared. Just call or submit Haulstr a request form to get started on your custom outdoor fire pit.
Best Stone For Fire Pit
Do you want a high-end, sleek, classic build? Something more rustic and earthy? It's your raw stone fire pit. A practical, gorgeous outdoor entertainment feature, the stone fire pit is just as convenient as a patio heater.
Benefits of stone fire pits:
Longevity: Stone fire pits are high quality and built to last. Because they're born to be wild, they can be fade-resistant and moisture-proof. But Haulstr will help you choose the right rock so you won't have to watch those high temps, which can cause lesser stones to crack and splinter. For example: the density of granite, marble, and slate makes them the best stones for your fire pit. They're less likely to break and won't absorb rain, snow, or humidity.
Nature-inspired Designs: The stones capture that outdoorsy authenticity we all crave, fitting right in with your surroundings.
Style: There are endless colors and cuts when you work with stone. A custom built stone fire pit means you get the exact combination — and level of heat — that you want (so skip the paver stone fire pit kit). Another Mother Nature guarantee? Your stone fire pit will be one-of-a-kind.
Easy Maintenance: They're rocks, after all. You need hot water and dishwashing liquid for a hearty exterior scrub. As for inside, you can hose it down with a jet stream to have it good as new. Fire bricks and steel liners should be used to protect your stones.
At Haulstr, we use a variety of material types for our custom stone fire pits. Each allows you to maintain both the pit and your fire with ease. And with every build, our experts ensure the ground is level and there's enough airflow for a robust fire to burn through the night. Our process: simple, sturdy, safe.
Whether you want paver or curved stones for your fire pit, we've always got fire pit stones for sale. And side note if you're into stones: Haulstr also offers patio pavers for a pretty pathway to your pit. Give us a call to talk over your natural stone fire pit ideas.
Custom Wood Burning Fire Pits
When you picture cool evenings and crisp logs, a wood-burning fire pit may just be what your outdoor space is missing. There's nothing like the nostalgia and calm of congregating around an open fire. That smell, that sound. In our book, 'tis still the season, every season.
Our custom wood-burning fire pits are specifically built to ensure you get the most out of your campfire or bonfire. No adjusting your chairs to avoid ash interrupting your relaxation or conversations. With a pollution-free design, there's no mess in the morning. Of course, we can always consider throwing in a lid or cover to prevent sparks from flying or smoke from blowing into faces.
Here are a few considerations when you light your night with good-old fashioned lumber:
Material: Steel fire pits are your best bet for this option. They keep the kids safe, super easy to maintain, and keep your fire raised off the ground, which is important for airflow so you don't end up with smoke. If you insist on a beautiful stone fire pit to burn wood (we don't blame you), a grate can hold your logs and elevate the ash.
Distance: Natural fires using real logs tend to shoot off sparks (remember that spark screen we mentioned earlier?). So with a wood burning fire pit, you're going to want it on a flat surface, at least 10 feet away from your home, or any surrounding structure (20-25 is even betterAlso, sparksrks can fly up and out, so your pit area shouldn't have overhanging trees or nearby bushes within range.
Logs: There are ways to avoid those popping embers and streams of smoke. Dried hardwood logs. Haulstr delivers clean, pre-split, seasoned firewood to help you enjoy the beauty of a long, crackling fire, protect your clothes and hair, and ensure you engage in as little stoking as possible. Call us for bulk firewood delivery to load your woodpiles and keep your stone fire pit wood burning.
Natural Gas Fire Pit
When you don't want to split time between reading your book or playing games with your crew, a natural gas fire pit is that must-have centerpiece to automate everything. It's the fire pit of the future so you can focus on the present.
Benefits of natural gas fire pits:
Super simple. Because natural gas runs on a turn valve, you can have a push-button fire, even one that's battery-operated. There's no knowledge gap for building a fire. It's the easiest way to make plans for the evening, or the best excuse for canceling them. And you can "axe" the chopping of wood (and gathering).
More affordable. Natural gas is cheaper than propane and also means no need to keep wood piles stocked.
Ultimate in safety. No sudden sparks or unexpected flare-ups. These beauties burn clean, though wood will always have a place in our hearts.
No maintenance. No feeding, no fanning, and the heat is consistent (no refilling). As a matter of fact, these custom fire pits can come with adjustable flames to take all guesswork out of heat. So spend more time tending to your guests, not your fire — or minding your own business, if that's your MO.
The best part? You can have an easy install (here's where those 20 years of experience come in handy again). Our Haulstr team can connect your custom gas fire pit to your gas line. We'll take care of gas pressure and flow, the length of the run, you name it. We can also install an electrical line if your vision involves a power supply. Any structure will of course, include proper ventilation, and our designs will protect against leaks and buildup. You can even hide the fuel tank if you prize a clean outdoor aesthetic.
Haulstr makes a custom-built fire pit smooth and easy: no natural gas stone fire pit kit with Ikea-level instructions or the mild terror of digging your own gas line. Just a fire pit that looks great and feels warm. Improve your down time, impress your guests, and get a focal point that burns brighter and longer: call today for Haulstr's quality-built fire pits.
Homeowners love it
Pick the mulch you want, schedule a 1-hour window for delivery, and one of our Haulstars will be there to deliver your mulch.
I scheduled my mulch 3 weeks in advance, and it showed up on the hour. Best of all, my order helped our school raise money for our new PE equipment.
What an amazing experience. Mulch is such a pain to pick up, figure out how much to get—now I'm just a few clicks away every spring. Consider me a customer for life!
I'm a veteran, so when I heard that Haulstr was finding vets and first responders to drive, that meant a lot to me. My order was delivered correctly by a respectful off-duty firefighter.
Drive for Haulstr
Many Haulstr drivers are veterans and first responders. Who better to serve our customers than those who serve our country and communities? Join our team today.
Like us on Facebook for updates on organizations we're working with and to hear about additional services offered throughout the year.