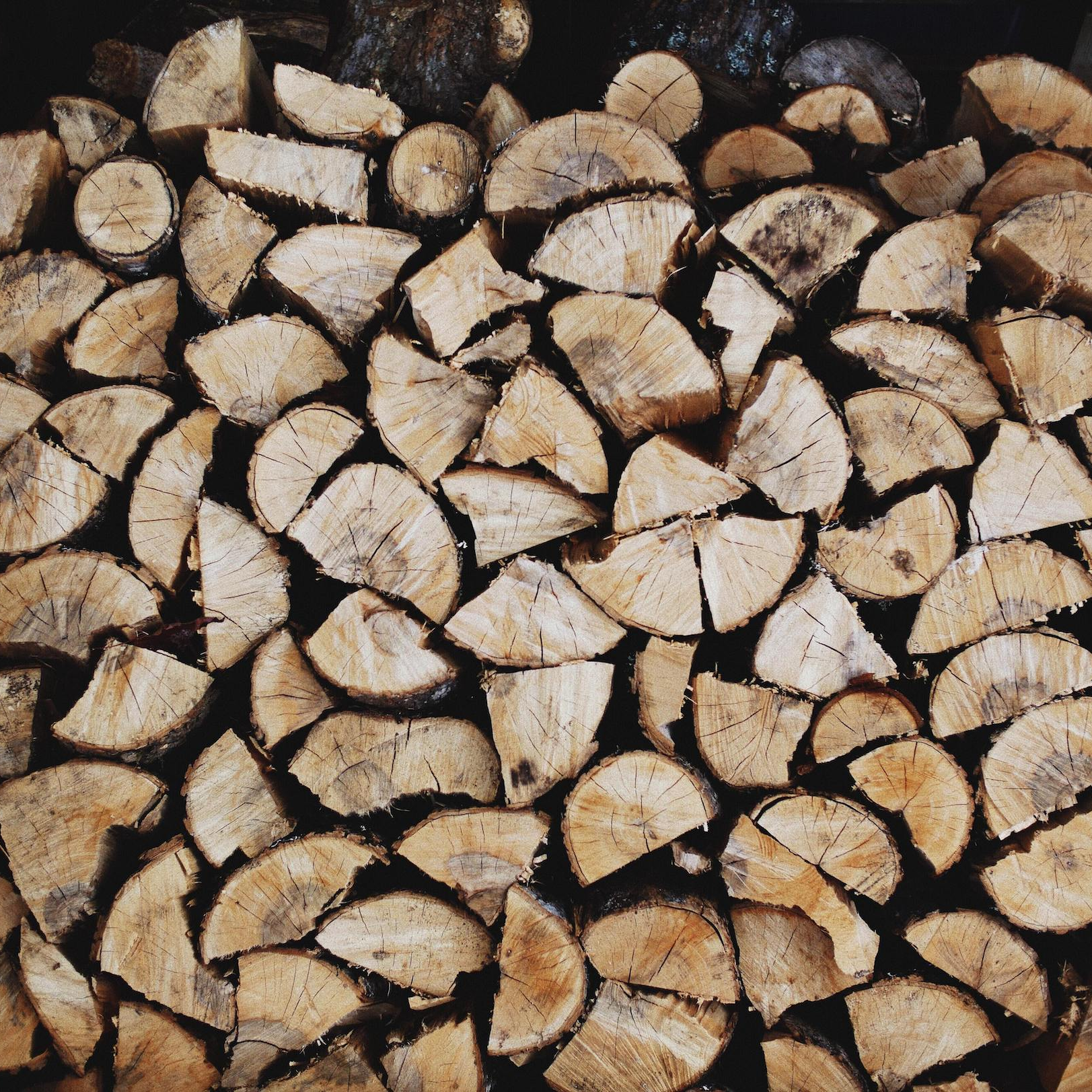 Firewood Delivery
Schedule your firewood delivery in a few clicks, and stay cozy all winter long. 
Landscaping & Patio
Create a backyard oasis with new mulch beds and plants or your dream patio.
Simple Online Ordering
Order today & schedule delivery for any date you like.
Irrigation Installation
Irrigation is important in a yard for several reasons. Most lawns use lots of water to keep their property green and beautiful – often in excess, which leads to unnecessary costs. Irrigation installation is more efficient than other forms of lawn watering, and certain kinds of irrigation systems can prevent flooding. Irrigation systems also prevent water from being lost on hardscapes like pavers and missed patches which could then die off and undo all your hard work. With irrigation systems, you can get the consistency that hoses and moveable sprinklers can't give you. 
There are a few different kinds of irrigation systems that are popular or common to use in residential and commercial lawns:
Lawn Sprinkler System
Lawn sprinkler systems are one of the most popular and flexible irrigation systems for landscapes. They're usable for grassy lawns and for gardens. They can also be used on landscape plant elements that have the same water requirements. Sprinkler systems can also be one of the easiest systems to install but can vary wildly in quality. That's why it's important to choose a trusted irrigation company that can help you make the right decision for the lawns that you care for. If you're searching for irrigation systems for commercial lawns, well-placed sprinkler systems may be an ideal choice to maintain large swaths of area with the same plant life. Searching for "commercial irrigation companies near me" should give you results with professionals who can make recommendations for the best system for the lawns you manage.
Drip Irrigation System
Drip irrigation systems are perfect for gardeners who have a wide variety of plants to care for or landscapes with lots of different plants of varying water requirements. Drip systems allow landscapers and gardeners to fine-tune how much water their plants receive through porous houses that deliver water directly to the root of the plant. Drip systems are buried underwater so that it's easier for the plant's roots to absorb water, requiring less water overall. This also means that there is less water evaporation. To find a qualified landscaper who can install a drip irrigation system, ask around for neighbors' opinions or search for "drip irrigation system installers near me."
Many landscapers work with trusted brands and are capable of sourcing and providing systems of many types. Hunter irrigation installation is a common request, as they are a popular brand of irrigation system that can be used for many things.
Lawn Sprinkler System Installation Companies
Sprinkler systems are a type of irrigation system. However, above-ground sprinkler systems certainly aren't the end-all, be-all of lawn irrigation. Above-ground installation can be one of the more friendly solutions for a DIY sprinkler system, as they aren't terribly expensive or difficult to install. Sprinkler system installers can take the work out of designing an efficient sprinkler layout, choose products, and create a system that all you have to do is turn it on and off when it's time to water. The best above-ground sprinkler system will likely have a timer, strong hoses, adjustable water density, as well as consistent watering patterns and coverage. It's also a bonus when the sprinkler system doesn't detract from the aesthetic of your lawn that you worked so diligently with an expert landscaping company to create. This can be accomplished in a few different ways.
Above-ground sprinkler systems connect to a garden hose or outdoor water spigot and sit on top of the lawn, hoses, and all. In-ground sprinkler systems connect to your waterline underneath the ground via pipes, and only the sprinkler head is visible from the lawn. If you're wondering how to install in-ground sprinkler systems, it can be done at home, but it is recommended to work with a professional landscaping company or lawn sprinkler system installation companies to ensure that there is nothing already under your lawn that could be disturbed by digging for a sprinkler. Landscapers and sprinkler installers should also have insurance that would protect your property if something were to go wrong in the installation. Searching for "sprinkler system installation near me" now may save you a lot of trouble later down the road. 
Sprinkler systems can be a good fit for people with the same type of plants or for large grassy lawns without a lot of plant variety.
How To Build A Drip Irrigation System
In comparison with sprinkler systems, drip irrigation systems are great for people who have many different types of plants and want to customize how much water each type of plant receives. Drip irrigation systems are in-ground irrigation systems that water from the roots up instead of from the leaves down.  Drip irrigation systems also reduce the risk of water evaporation and excessive use of water, optimizing costs. If you're wondering how to build a drip irrigation system, it can be done via DIY methods with PVC pipes and drilled holes, but it's unlikely that you'll reach the same level of customization possible by using a professional service. Drip irrigation installation guides can be found online, and professional landscaping and irrigation companies have all the knowledge they need on how to install drip irrigation emitters or how to install drip irrigation in flower beds.
Drip irrigation emitters control the flow of water that is released via the irrigation system. These customizable fittings are how different kinds of plants can receive different levels of water according to their needs. For example, if you were installing a drip irrigation system in flower beds and on a grassy lawn, the amount of water would need to be adjusted for the flower bed versus the lawn. It may even be possible to adjust the irrigation system to the specific type of flower planted, providing just enough water according to their needs.
Drip irrigation systems require digging and layout planning, both of which can be handled by a qualified and competent landscaper or irrigation technician. Haulstr provides an all-in-one experience for our clients, creating the backyard of their dreams. We are qualified to talk to you about irrigation for your lawn and can work with you to create the perfect outdoor space for you and your family.
Drainage And Irrigation Companies
One of the biggest concerns when it comes to lawn irrigation is drainage. Proper drainage is essential for good lawn maintenance. Standing water can be caused by less-than-ideal lawn conditions and can cause future problems for your lawn. Grass will not grow properly in areas covered by standing water, creating uneven patches and unattractive lawns. Standing water also promotes the growth of insects such as mosquitos and can even attract other kinds of wildlife to your yard, like rabbits (munching on your garden, anyone?). In many cases, it is necessary to hire drainage and irrigation companies to fix the issues of standing water in lawns. 
Poorly draining lawns can commonly be caused by poorly drained soil and low spots in the yard, and even sometimes a combination of the two. Lawn thatch, also known as that thick mat of dead leaves, roots, and stems between soil and grass, can be another cause of standing water as the water cannot absorb into the soil well. Areas of high traffic can also compress grass and soil, causing poor drainage. That's why it's beneficial to search for "drainage and irrigation companies near me" that can assist you in removing any issues that are causing standing water in your yard or prevent it from ever happening in the first place. If standing water is an issue in your area, let any landscaping company or contractor that you are working with know so that they can build that into their plans and set you up for success in the future. Creating paved walkways or laying gravel down in commonly trodden areas can help prevent or at least direct water run-off. 
Drainage and irrigation companies can sometimes partner with landscaping companies or provide an all-in-one solution of landscaping services and drainage services. If standing water is a common issue in your area, asking around for recommendations is a popular way to learn who's who of the drainage and irrigation industry. Using search engines to find drainage and irrigation companies in your area is another way to find professional contractors that can provide you with the backyard space of your dreams.  
Best Irrigation Companies
When choosing from the best irrigation companies, it's important to consider experience, technique, and past jobs. Haulstr has over 20 years of experience in landscaping and irrigation. They use quality products to create oasis that last. If you're searching for "irrigation installation near me," why not choose an expert installer that also donates to local causes with every purchase? Haulstr has partnered with charitable organizations in the greater Indianapolis area and beyond to give back to the local community. When searching for the "best irrigation companies near me," there are a few things to keep in mind.
When selecting an irrigation company, can you tell if the company has demonstrated that they can handle a project of your size or scope? Not all irrigation jobs are created equally. They each come with their own challenges, and no two jobs are exactly the same. It's important to ask for a quote and discuss the job before hiring, and to ask for references or examples of past work. Make sure to check for testimonials or reviews on their website. Haulstr boasts over 120 reviews from satisfied customers, and they're all available for you to read.
Additionally, an irrigation installer worth their salt will likely give a quote after inspecting the property. While some companies may be able to give you a quote after a description of the job and property, it may quickly sour a relationship when the installer comes to perform the job and realizes that it will cost more than initially quoted due to actual differences in the property versus described. Quotes should also give a complete picture of the costs for the job, including all parts, all labor, any taxes, and any other ancillary costs.
Haulstr has over twenty years of experience in transforming backyards, irrigation systems including. Submit your information and let's chat about your project!
Homeowners love it
Pick the mulch you want, schedule a 1-hour window for delivery, and one of our Haulstars will be there to deliver your mulch.
I scheduled my mulch 3 weeks in advance, and it showed up on the hour. Best of all, my order helped our school raise money for our new PE equipment.
What an amazing experience. Mulch is such a pain to pick up, figure out how much to get—now I'm just a few clicks away every spring. Consider me a customer for life!
I'm a veteran, so when I heard that Haulstr was finding vets and first responders to drive, that meant a lot to me. My order was delivered correctly by a respectful off-duty firefighter.
Drive for Haulstr
Many Haulstr drivers are veterans and first responders. Who better to serve our customers than those who serve our country and communities? Join our team today.
Like us on Facebook for updates on organizations we're working with and to hear about additional services offered throughout the year.