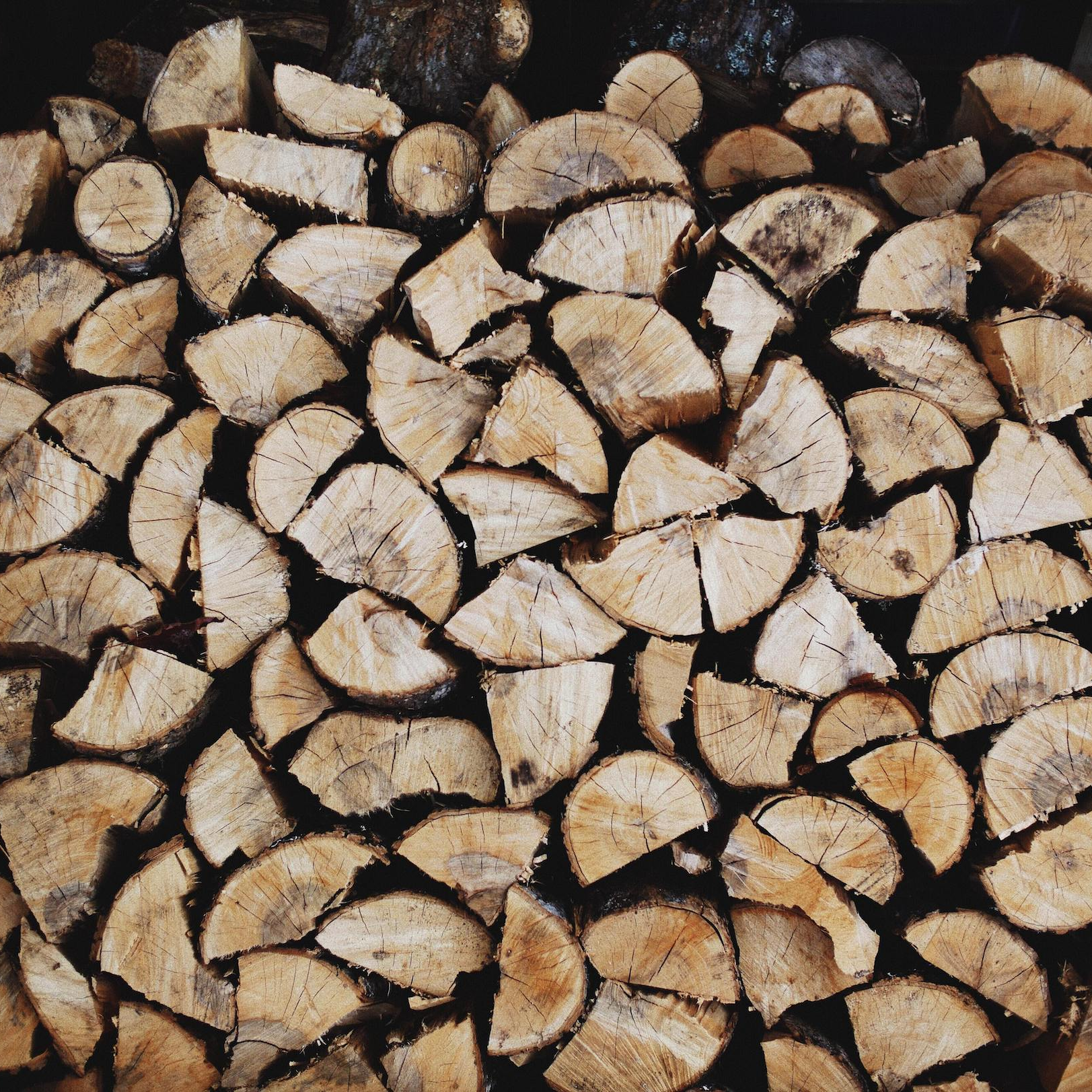 Firewood Delivery
Schedule your firewood delivery in a few clicks, and stay cozy all winter long. 
Landscaping & Patio
Create a backyard oasis with new mulch beds and plants or your dream patio.
Simple Online Ordering
Order today & schedule delivery for any date you like.
Paver Patio Installers
Patios are a focal point for any backyard, creating a unique space for family and friends to gather together outside and make memories. Whether it's roasting marshmallows at the fire pit with the kids, playing fetch with a new furry friend, or getting together with old friends, a patio can offer a wonderful outdoor space for hosting. A key part of the patio is the floor or the foundation, which helps to support the rest of the patio and its structure. Without a strong base for your patio, damage can quickly occur, and the wonderful space you've invested so much time and money in is unlikely to last for the long haul. Paver patios can provide an attractive, affordable option for your backyard so you can get back to relaxing outside!
A paver patio is sort of like a puzzle— it contains interlocking grid pieces that snap together to form the base of your patio. paver patio installers specialize in constructing these kinds of patios, which vary from traditional stone or concrete mediums. Usually, paver patios are constructed of either natural stone, brick, or concrete. Because they come in various materials, colors, shapes, and other options, you can guarantee that you can find a patio paver that is the perfect match for the rest of your outdoor setting. Because they are made of individual pieces that are then put together, they offer some unique advantages compared to traditional patio material options.
An easy way to find patio paver installers who can handle all of your patio needs is by searching "paver installation near me" or "paver installers in my town." Cataloging a list of potential options can help you get started on creating the outdoor patio space of your dreams. Before you know it, you'll have a brand new patio space to enjoy for many years to come.
Paver Patio Ideas
Paver patios can be a great way to express your outdoor space's fun and creative nature. The internet is full of excellent paver patio ideas on sites like Pinterest, which can be a great way to start getting inspired! 
Some possible pacer patio options include:
Cobblestone
Cobblestone pavers can be a great way to add a fun, whimsical feel to your patio. Reminiscent of a charming cottage or fairytale garden, cobblestone can be an excellent, charming-looking addition.
Grid
A grid-style pattern on your paver patio can give a unique, modern flair to your outdoor patio. Unique colors or textures can add extra detail to the space, keeping it both visually appealing and functional.
Zen
If you want to add a peaceful, new-age feel to your paver patio, consider a zen-style paver patio. Accent the space with a slow-moving water feature or hanging plants for maximum relaxation.
Natural Stone
A natural stone-style paver patio can showcase the best rock that nature has to offer. Natural stone can add a rugged touch to your backyard, which is perfect for a modern-style backyard patio. An outdoor fireplace or BBQ can add a cozy element.
Steps or Levels
Adding steps or levels to your patio is a great way to add functionality to the outward appearance of your patio. Using levels to add extra charm to your patio can be a great way to increase visual appeal.
Establishing a budget is also a good choice when gathering ideas for your paver patio. Search terms like "cheap paver installers near me" or "paver installation on a budget" to help find contractors in your price range who can bring your patio visions to life.
DIY Paver Patio
So can you DIY a paver patio? Well, it depends on a few things, mainly your particular situation, but the short answer is yes! However, DIYing a paver patio is one of the bigger backyard projects, and it shouldn't just be a spontaneous decision. Researching the project and cons, as well as the supplies and expertise needed for DIYing a paver patio, can help you understand if it's the right project for you. To make things easier for you, here's a list of some of the pros and cons of DIYing your very own paver patio!
Some of the general risks involved are:
Risk of Injury
As with any home renovation project, using tools and doing manual work always comes with a risk of physical injury. Understanding what you are doing, checking your work, and wearing proper PPE can help protect you during any DIY project. If you feel like a project is becoming unsafe, call a professional in to help. Search for "paver installers near me" to locate a list of professionals in your area.
Lack of Preparation
Ample preparation is an essential part of any DIY project. Website blogs, YouTube, and looking at other people's DIY paver patio projects can help get you prepped. Never just dive into a major project like this— ensure you have everything you need for your project first.
Irregular Surface Levels
Irregular surface levels can present a huge challenge for those DIYing a paver patio. However, having a flat surface is key to proper installation, so you must ensure the patio area is flat before beginning construction.
Some benefits are:
More Creative Freedom
DIYing your paver patio allows you to implement whatever landscaping design you want, which can be a huge plus. Customizing your deck can provide a sense of creativity and pride regarding your outdoor space.
Learning Opportunity 
If you're interested in learning how to become handier or getting started with yard design, DIYing your paver patio is a great way to start. Learn practical hands-on skills and get more familiar with tools during this fun project.
Save Money
DIYing your patio paver project can help save money if you're working with budget concerns. Sourcing second-hand materials is also a fantastic way to get a great-looking patio at a lower price point.
Fun Outdoor Project 
Many people enjoy doing outdoor projects and expressing their creative side. If this sounds like you, building a paver patio could be your next big weekend project!
Paver Base Gravel
Paver base gravel is very important to use in conjunction with your paver patio. Without it, the ground and paver pieces can slip and move over time, leading to uneven spots in your patio. You may have heard debating regarding paver base panel vs gravel, but what is the best option for your yard? 
The biggest thing to consider when deciding between gravel and paver base panels is that gravel is generally cheaper, but paver base panels can help to conserve installation time. Which you choose will come down to what works best for your yard and budget. Brick paver installers can help you decide between the two options. Contact your local paver installation contractors to learn more.
Paver Panels
Paver patio base panels are flat squares that can be laid down on a walkway or patio area. Paver panels offer a few advantages over traditional gravel mediums. Paver patios can:
Save you money

Save installation time

Add value to your property

Increase durability
Paver Base Material
So what should you take into account when selecting paver base material? The biggest thing to consider is your budget and what works for your yard. Other possible options besides gravel or paver panels include crushed stone paver base and plastic paver base. Browse these options beforehand and rank your choices for the best material. Whatever paver base material you choose should be durable, without your general price range, and work for the logistics of your yard setup. A professional contractor can help you understand your options.
Paver Patio Contractors
The best paver patio contractors always have a few things in common. The contractor for your patio job will:
B

e Friendly and Knowledgeable
Here at Haulstr, our team has over twenty years of professional landscaping experience. Our friendly workers are waiting to help create your patio dreams!
Can Show You Previous Work
Viewing a portfolio or photos of previous work of theirs can help provide inspiration, as well as verify a business' legitimacy. It can be especially helpful to view pictures of yards and patios similar to yours, which can spark new ideas you might not have thought of yet.
Be Fully Licensed
Any legitimate paver patio contractor will have a fully licensed business they operate, including insurance and the required certifications. They should also be knowledgeable about local regulations and know which local permits they need to secure, in addition to other aspects of the job.
Specialize in Paver Patios
An outdoor design company can help you plan the decor side of your patio. Speak with a handyman paver installation company to learn more.
The perfect paver patio contractor can build the best possible patio based on your ideas. Just make sure to stick to your budget, do your research, and hire a trustworthy contractor, like our friendly team at Haulstr. Send us your ideas today, and let us know how we can help you get started with your patio!
Homeowners love it
Pick the mulch you want, schedule a 1-hour window for delivery, and one of our Haulstars will be there to deliver your mulch.
I scheduled my mulch 3 weeks in advance, and it showed up on the hour. Best of all, my order helped our school raise money for our new PE equipment.
What an amazing experience. Mulch is such a pain to pick up, figure out how much to get—now I'm just a few clicks away every spring. Consider me a customer for life!
I'm a veteran, so when I heard that Haulstr was finding vets and first responders to drive, that meant a lot to me. My order was delivered correctly by a respectful off-duty firefighter.
Drive for Haulstr
Many Haulstr drivers are veterans and first responders. Who better to serve our customers than those who serve our country and communities? Join our team today.
Like us on Facebook for updates on organizations we're working with and to hear about additional services offered throughout the year.