Custom Landscaping Services
Delivering Mulch & Firewood to Support Local Causes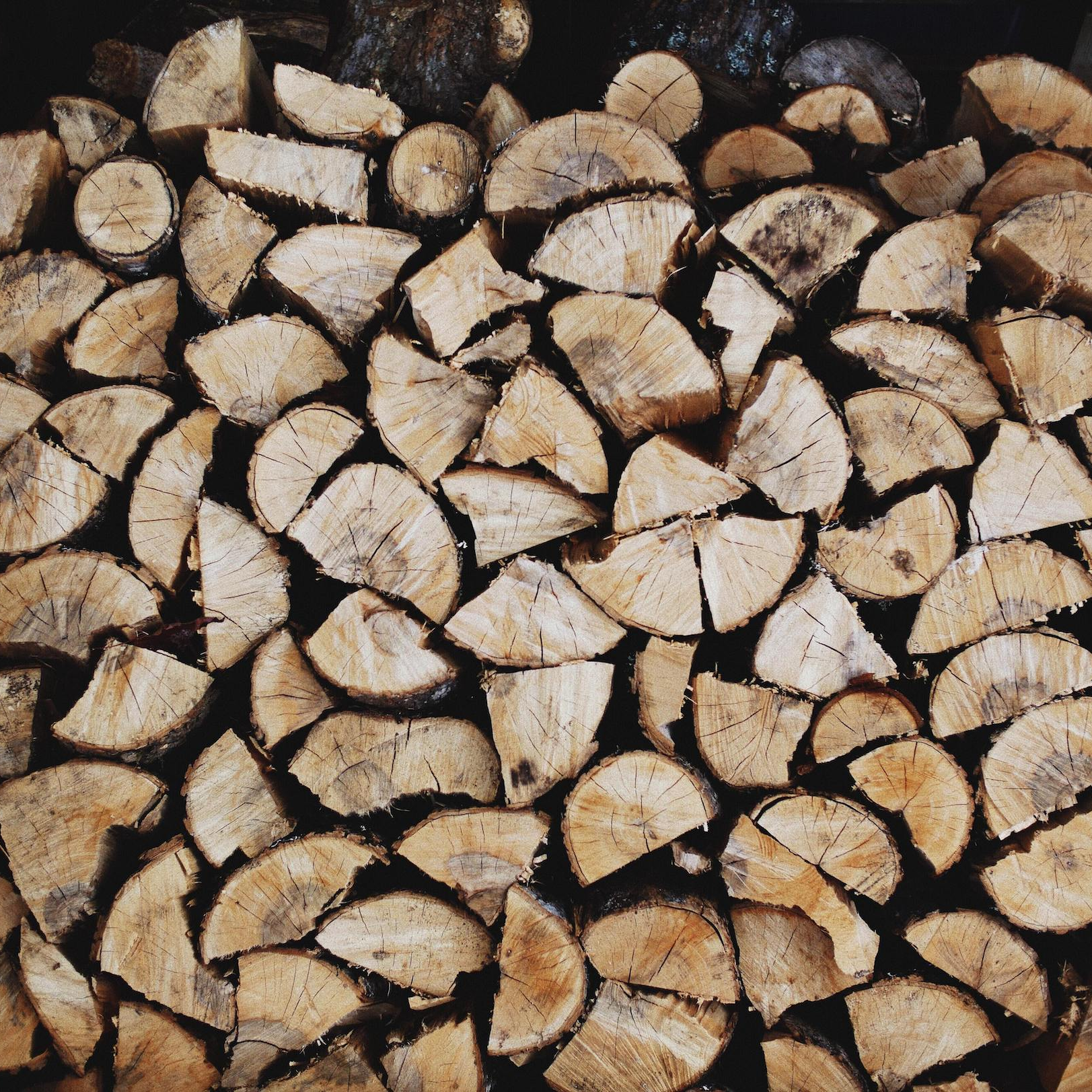 Firewood Delivery
Schedule your firewood delivery in a few clicks, and stay cozy all winter long. 
Landscaping & Patio
Create a backyard oasis with new mulch beds and plants or your dream patio.
Simple Online Ordering
Order today & schedule delivery for any date you like.
Custom Landscaping Services
Landscaping is all about lifestyle. And Haulstr believes you deserve a chance at the good life. You no longer have to spend warmer weather and fleeting sunny days doing all the mowing, edging, weeding, and pruning around your property. Haulstr provides affordable, high-quality custom landscaping services in Indianapolis and surrounding areas. With our landscaping services, you still get more use out of your yard, but you also get more time to bask in it.
Our landscaping partners truly bring artistry to this industry. When you're searching for "best landscape designers near me," our team has 30+ years of experience ready to help unlock your yard's potential. We work with seasoned specialists who can offer insight into the placement, lighting, and color scheme of your home improvement project. We'll source the best materials for your climate and help you choose plants native to your area so that they will not only thrive but also save you time and money each gardening season. When you're looking for "custom landscape design near me," Haulstr can be the one to make your yard as functional and scenic as possible.
Haulstr will review your job site and your vision for its custom lawn and landscaping. It starts with a simple search for "landscape design near me free consultation." As we collaborate, we'll meet you with patience and a positive attitude. We have an in-house design team for "custom"-ers wanting custom outlines and drawings. From planning to planting, we'll ensure everything is durable, sustainable, and affordable. Between suggestions for everything you dream of and the things you haven't thought of, Haulstr's experts are the answer for "residential landscape designers near me."
Call our local customer service to get a quote for "affordable landscape design near me." Leave the long, hard days of gardening to the professionals that enjoy them.
Custom Landscaping And Design
When you're searching for "landscape designers near me," our in-studio team of designers can help create the look and feel of your yard. The only acceptable outcome is when it looks right and feels right, whatever that means for you. For example, we can recommend low-maintenance plants for easy care. We can help refresh drab and dead lawns or turn an overgrown garden space into an oasis. Our landscaping experts love to help brainstorm creative ideas for outdoor themes, from a sophisticated and elegant retreat to a fun place for your family to let loose. Whatever you're looking for, Haulstr's experienced landscape architects will help you fall in love with your outdoor space.
Haulstr has the availability to get started right away for those seeking "custom landscaping near me." From simple repairs and finishing touches to complete resort-style renovations, our team can propose fast solutions to address your concerns and avoid compromises. And because we value every aspect of our customer experience, scheduling is on your own time. You don't even have to be home. We stick to minimal disruptions, so you (and your neighbors) are satisfied with construction.
Part of that promise is also priding ourselves on being able to accomplish jobs on time. Our team will communicate the upfront requirements and ongoing revisions for your custom landscaping and design, so we're always on the same page. You will never be left in the dark about substitutions or scheduling adjustments – we always text reminders leading up to your project and on job day. Surprises and delays aren't what we're known for, but we handle hiccups with integrity. Unpredictable weather, environmentally sensitive areas, difficult terrain — if any logistic issues surface, you can put your faith in Haulstr's skilled problem-solving to put you at ease. Our landscaping crew will keep you updated every step along the way to ensure that you feel our progress is up to par. When those on-the-fly incidents do occur with custom care landscaping, you'll know you're in capable, calloused hands.
Talk to our local customer service to begin discussing your custom landscaping and lawn care.
Landscape Services
We know that trusting contractors to transform your yard can be a nerve-wracking experience. But as you search for the "best landscapers near me," consider Haulstr. Our team offers several decades of exceptional handiwork in landscape services to put your worries at bay. If you're looking for "landscaping services near me," Haulstr's team has the breadth and depth of skill to navigate all of your tricky home improvement projects and challenging layouts. In our 30+ years of landscape experience, we've dealt with elevation, erosion, and everything in between. You name it, and we've found a landscaping solution to satisfy our clients.
We're here to increase the value of your home and the time you spend living in it. Take a glance at the services we provide:
Mulch

Plants

Screenage

Drainage

Gradient Work
If you have a specific request for "residential landscaping services near me" that you don't see listed here, don't hesitate to reach out for a consultation so we can better understand your needs. Our local customer service is available with prompt, friendly service to walk you through free estimates and our hardscape services, such as patios, firepits, and more.
Not quite sure what your yard should be? Even if you don't know your goals for outdoor living and entertaining (yet), our experienced landscaping professionals can help you imagine what to do with your space and how to maximize it. Get guidance from our local landscape architects for your very own stunning and practical outdoor design. Our attention to environmental details will suit both your taste and your natural surroundings.
Even if you're seeking our recommendations, we want you to be a participant in your makeover and incorporate your preferences. You'll enjoy more time outdoors when you have a yard worthy of your family's time. It's all about how you want to use your space. If you want to get out grilling every season, or snuggle up to a fire at the end of a long day, or have a perch for storm watching — we can accommodate your vision and surpass your expectations. Everything will be built to last, including the memories.
Custom Lawn Care
In a time when other landscaping providers are experiencing wait lists, supply chain holdups, and labor shortages, we go the extra mile. Haulstr provides custom lawn care on top of our landscaping services. Our main offerings are mulch delivery and installation, but we also include brush haul away. As an add-on included in your lawn care service, our landscapers edge your mulch piles to make sure they look pristine. All ordering is done online with a few simple clicks, and a portion of all proceeds are donated to local charities and nonprofits.
Haulstr will prioritize your lawn project because we believe that time outdoors is crucial for living your best life. We won't rush perfection, but you can trust a flawlessly executed time frame because our landscapers are flexible and responsive. Your yard will feel personalized, and you'll get results you can be proud to show off every garden season and beyond. With our local lawn care professionals, you get the luxury you dream of as a homeowner without overspending.
When you're looking for "recommended landscapers near me," trust Haulstr to create a yard you're speeding home to enjoy each day. If you have questions, don't hesitate to reach out. We want you to be confident in your choices and project status and achieve the exact end result you have in mind (or, ideally, go above and beyond it). To talk about "free landscaping estimates near me," start with our customer service. We'll book a time for you to walk through your project inspiration with our landscaper and determine the scope.
Our services aren't restricted to just any landscaping project. Allow yourself to dream big about what your yard can be. From how to best take advantage of your views or create more privacy, we encourage customers to schedule a consultation to best assist your landscaping needs and the custom lawn care experience you're hoping for.
Small Job Landscaping Near Me
Not everyone searching "landscaping near me" is looking for the dramatic, vibrant, magazine-worthy outdoor space that makes them the envy of the neighborhood. Sometimes you just want to have a weekend where you don't sweat the small stuff, and that's okay. At Haulstr, no job is too small, and we can help with the everyday tasks of weeding, edging, and planting flowers or bushes. Sometimes you just need a few extra hands to get your garden primed in time. Our team has a solid work ethic, so your plants will bloom healthy and ready for you to enjoy them.
When you're looking for "recommended landscapers near me," you'll find Haulstr. Our team brings the same hustle no matter the size of the project, and we do it all without sacrificing meticulous workmanship. Even during your small landscaping service, expect efficient project planning at the beginning and a clean, safe construction process throughout. Smaller tasks don't deserve less care. Haulstars are talented and reliable, and even our services for "small job landscaping near me" always end with a beautiful, inviting outdoor space.
If you're hoping for a smaller project because of a smaller budget, Haulstr is here to help you enjoy the green without spending too much of it. Extensive usually means expensive, but when you're searching for "affordable landscaping near me," Haulstr is the answer. Our landscaping services can still impress your friends and family while keeping things convenient and affordable. To work with your budget, we can help you phase your landscaping projects or scale back costs with alternate mulch materials or a bulk mulch order. We might help you repurpose what you have rather than remove it, and we can help you decide if replacing mulch is the best course of action. If your budget allows, we can even suggest where you can go bigger.
Trying to find "small job landscapers near me" doesn't have to be an ordeal. Haulstr's only mission is to offer a respectful, stress-free experience that's tidy and timely. Start with our customer service when you want "free landscaping estimates near me."
Homeowners love it
Pick the mulch you want, schedule a 1-hour window for delivery, and one of our Haulstars will be there to deliver your mulch.
I scheduled my mulch 3 weeks in advance, and it showed up on the hour. Best of all, my order helped our school raise money for our new PE equipment.
What an amazing experience. Mulch is such a pain to pick up, figure out how much to get—now I'm just a few clicks away every spring. Consider me a customer for life!
I'm a veteran, so when I heard that Haulstr was finding vets and first responders to drive, that meant a lot to me. My order was delivered correctly by a respectful off-duty firefighter.
Drive for Haulstr
Many Haulstr drivers are veterans and first responders. Who better to serve our customers than those who serve our country and communities? Join our team today.
Like us on Facebook for updates on organizations we're working with and to hear about additional services offered throughout the year.