How Long Does Mulch Last
Delivering Mulch & Firewood to Support Local Causes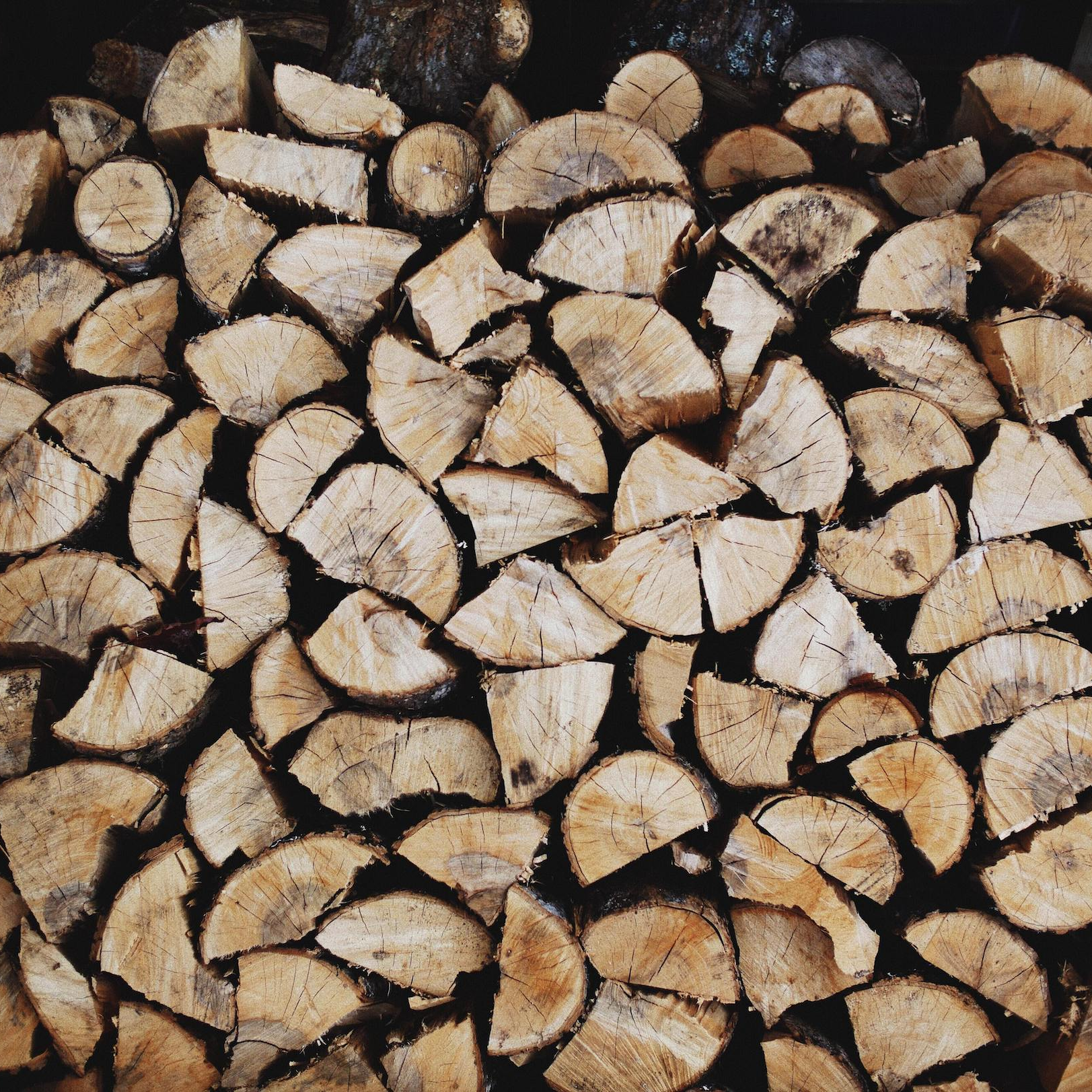 Firewood Delivery
Schedule your firewood delivery in a few clicks, and stay cozy all winter long. 
Landscaping & Patio
Create a backyard oasis with new mulch beds and plants or your dream patio.
Simple Online Ordering
Order today & schedule delivery for any date you like.
How Long Does Mulch Last
How long does mulch last? In other words, after you lug all those bags from your cart to your plant beds and get them evenly spread, how soon will you be doing this all over again? Like any product, it depends. Best case scenario, 5-6 years. But wind, rainfall, sun exposure – these can erode and decay your mulch. So realistically? You might replace your mulch every one or two years. Most people end up mulching at least part of their plant beds every spring.
It also comes down to quality. Homeowners have different mulch options to choose from. For example, cedar mulch lasts the longest, which is why it's more expensive. Cypress mulch washes away pretty easily, so it's cheaper. They're both fairly low-maintenance.
Haulstr guarantees top-grade product compared to bagged mulch. We source from local mulch suppliers, so we've got two of the best mulch options for you:
There's the Haulstr Classic, which is a composition of whole-tree hardwood mulch. This is the cheaper choice, especially when you need to cover a large area, but still want quality enrichment for your soil. This mulch is blended with decomposed tree trimmings and just a little bit of horse manure to pack your soil with powerful nutrients.
And then you've got our premium mulch blend, Haulstr Fines. This is more of a finely ground mulch and is actually ground down from Haulstr Classic. This mulch is dyed with our black non-toxic mulch colorant, and because it's not as coarse, it will hold its color longer. The beauty of this finer mulch is that as it breaks down over time and adds nutrients to your soil. As long as we're talking best practices, you will want to avoid storing dyed mulch like Haulstr Fines on surfaces that can stain, such as concrete. If there's no other option, at least lay a tarp down. Once the mulch has been dumped, you're going to want to keep it dry, because even just 24 hours of sunshine will help the mulch retain its color. How long does mulch color last? All season long.
Keep reading for a breakdown on the lifetime of mulch and how to care for it.
How Long Does Mulch Last In A Bag
Assume you go the bagged route. If you don't get to your spring chores right away (and we don't blame you) – how long does mulch last in a bag, anyway? As long as it's dry, a sealed bag can sit indefinitely. Bagged mulch can go sour or moldy in wet areas, or even can attract pests, so proper storage is really all you need for a long-lasting product.
But that's not all you should know about mulch bags.
Fun fact: 13 plastic mulch bags are used for one cubic yard of mulch. And an average household requires six cubic yards every spring season…meaning 78 bags on average would be thrown away every time you freshen your plant beds. That requires a lot of shed space.
Buying bulk mulch is better than bagged mulch. Period. Ordering by the truckload instantly eliminates plastic waste from all those mulch bags you're not carrying from the store, to your cart, to your backyard. And Haulstr's mulch is 100% natural, dyed with nontoxic colorant, making it pet-friendly. In summary, the mulch itself is better for the environment than Home Depot mulch. Why risk sticky, stinky mulch when it comes time to spread?
When you compare the difference between buying bagged mulch vs. bulk, and when you see how many plastic bags waste can be reduced – it's a no-brainer. At Haulstr, we also work with local mulch suppliers who take great care of their mulch all year round. It's better-looking, better-feeling mulch.
But you have other options to preserve your mulch. These can even come in handy if you order too much from us (if that was a concern – know that you don't have to put bulk mulch to use right away, either). Mulch storage containers, like wire composters or slatted wooden crates, can keep your mulch ventilated and fungal-free until next spring season. Laying your leftover mulch between tarps is also a common storage method to keep it healthy long-term, as long as it's in a dry, pest-free zone.
What To Do With Old Mulch
If you find yourself asking, "Should I remove old mulch?", the short answer is yes. If you don't replace old mulch, it will lose depth and nutritional value over time. The lack of pile means it won't retain moisture or insulate your plant beds as well. Weeds might start coming back. You also don't want to keep adding new layers on top of old ones – your plants need to breathe. So once in a while, you'll want to remove some of the old mulch layers.
Should you remove mulch every year? Not necessarily. Mulch can last between four to six years. It's more about knowing when to replace mulch. If the color is off, or there are a lot of bare patches, or fungicide won't treat mold, you can get rid of it. Otherwise, bacteria and plant disease result from keeping ineffective mulch.
So, what to do with old mulch? If your mulch has decomposed over the years, or even the winter, you can still use it as organic matter for your plant beds, like compost. Just blend it with your surrounding soil and replace the rest of the mulch. As for ruined mulch – if the mulch is chemically treated, don't burn it. Simply rake it into a pile and toss it out. Wondering how to speed up mulch decomposition during off-seasons? Mix in grass clippings, vegetable scraps, and manure. Accelerating mulch decomposition is totally acceptable. Some homeowners mulch twice a year, once in the spring and once in the fall. Haulstr would be happy to assist with mulch delivery and installation to make your life easier.
But before you get to that point, know that you can take care of your mulch throughout the season.
How To Keep Mulch In Place
Mulch will break down eventually, but here's a few mulching tips and tricks on how to maintain mulch to keep it intact.
Preserve a solid mulch depth. About 2-3 inches is the sweet spot. It's deep enough to kill weeds and enrich your plants, and minimal enough not to trap ventilation and cause pests to come sniffing. Add an inch or two of mulch if you notice some shifting. When you're adding in spring, you're adding mulch to help plants retain water through the summer heat. Wait until the soil is warm. When you're adding in fall, it's to insulate plants through the winter cold. Wait until the first freeze.
As for how to keep mulch in place, or how to keep mulch from washing away, opt for Haulstr's hardwood bark blend. Edging also builds a little barrier to corral your mulch. You can always rake strays back into place for a look that's good as new.
It's important to know how to turn mulch to prevent matting. This basically means fluffing it up and mixing it together with a hard rake or pitchfork. Turning mulch a few times each season allows rain and sunlight to get through. It also breaks up clumps so your mulch doesn't develop a soggy rot. If you notice any fungus or mold as you're turning, treat your mulch with fungicide or swap it out. Haulstr is partnered with top-rated local landscaping professionals to bring you beautiful mulch for your garden beds.
Buying bulk mulch online is just one of the different services we offer. We also coordinate mulch installations with local professional landscapers. You can add a full-service mulch install to any Haulstr order. So the only fingers you have to lift this spring season are the ones you use to choose a cause, select your mulch, and schedule your installation and get mulch delivered right to your door. Imagine a fresh-spread, clean-edged garden bed, ordered with Uber-like convenience.
How Often Should You Replace Mulch
How often should you replace mulch?
There are a few ways to know how long mulch is good for. Bad weather and bad nutrients are some of the bigger determinants and might decide how often to mulch for you. Negative soil and climate conditions can blow away your mulch or cause it to decompose. Bigger mulch won't have to be replaced as often because it's more likely to stay put. So think bark chips over shredded mulch. Dyed mulch can gray within a year. While it's still protecting your plants, it's not as pretty. Artificially dyed mulch may retain its color but can be toxic for your soil. So you'll have to change it out just as regularly to keep your plants healthy. You can hide any faded mulch by mixing it with a fresh batch or adding dye (you'll want to cover the areas you don't want to be dyed, like gravel or patio). A clean look never hurt.
So with all these factors, how often should you mulch your lawn? Most often, the answer's going to be annually. If mulch breaks apart in your hands, it's time.
But we have a few solutions.
First: Haulstr offers high-quality mulch. Our products are locally sourced and we work closely with our suppliers to ensure top-grade quality. From the tree source and mulch dye, to the delivery and installation, this is a premium product. If you're all about aesthetics, Haulstr's mulch is designed not to fade as quickly. It's also dyed naturally – no toxins. As much as we'd love to see you every season, we'll work to make sure that's not necessary.
Second? Since you're going to be replacing mulch, you might as well put that money towards something positive. There's a difference between buying locally vs. big box stores. By choosing to order bulk mulch with Haulstr, you're enabling local hardware stores and retailers to offer their top-grade mulch. Not only are you increasing the capacity and sales for local mulch producers, but you're also creating high-paying gig economy jobs for the local drivers and landscapers that get the mulch into your plant beds. Every. Single. Season. So from your own plant bed, to the nonprofit you choose before checkout, and all the businesses along the way, Haulstr ensures every dollar spent stays in your community.
This brings us to our third point. We believe in serving our community with our business model. That's why Haulstr's giveback option is included with every mulch order placed, so you can support local causes through our contact-free digital fundraiser. Our mulch product most likely won't need to be replaced every year, but we make every order count. About $30 per bulk mulch order goes to our nonprofit partners – your community's heroes. It allows us to provide mulch for good. We took something that might feel obligatory, like yard work, and made it meaningful.
And lastly? This might be your favorite part. You can schedule delivery online, any date you like. Whenever you're ready to replace your mulch, so are we.
Contact us directly, and we can help with any questions you may have. Know of a great cause Haulstr can help support? Refer a cause today and help us spread the good.
Homeowners love it
Pick the mulch you want, schedule a 1-hour window for delivery, and one of our Haulstars will be there to deliver your mulch.
I scheduled my mulch 3 weeks in advance, and it showed up on the hour. Best of all, my order helped our school raise money for our new PE equipment.
What an amazing experience. Mulch is such a pain to pick up, figure out how much to get—now I'm just a few clicks away every spring. Consider me a customer for life!
I'm a veteran, so when I heard that Haulstr was finding vets and first responders to drive, that meant a lot to me. My order was delivered correctly by a respectful off-duty firefighter.
Drive for Haulstr
Many Haulstr drivers are veterans and first responders. Who better to serve our customers than those who serve our country and communities? Join our team today.
Like us on Facebook for updates on organizations we're working with and to hear about additional services offered throughout the year.