Best Mulch For Landscaping
Delivering Mulch & Firewood to Support Local Causes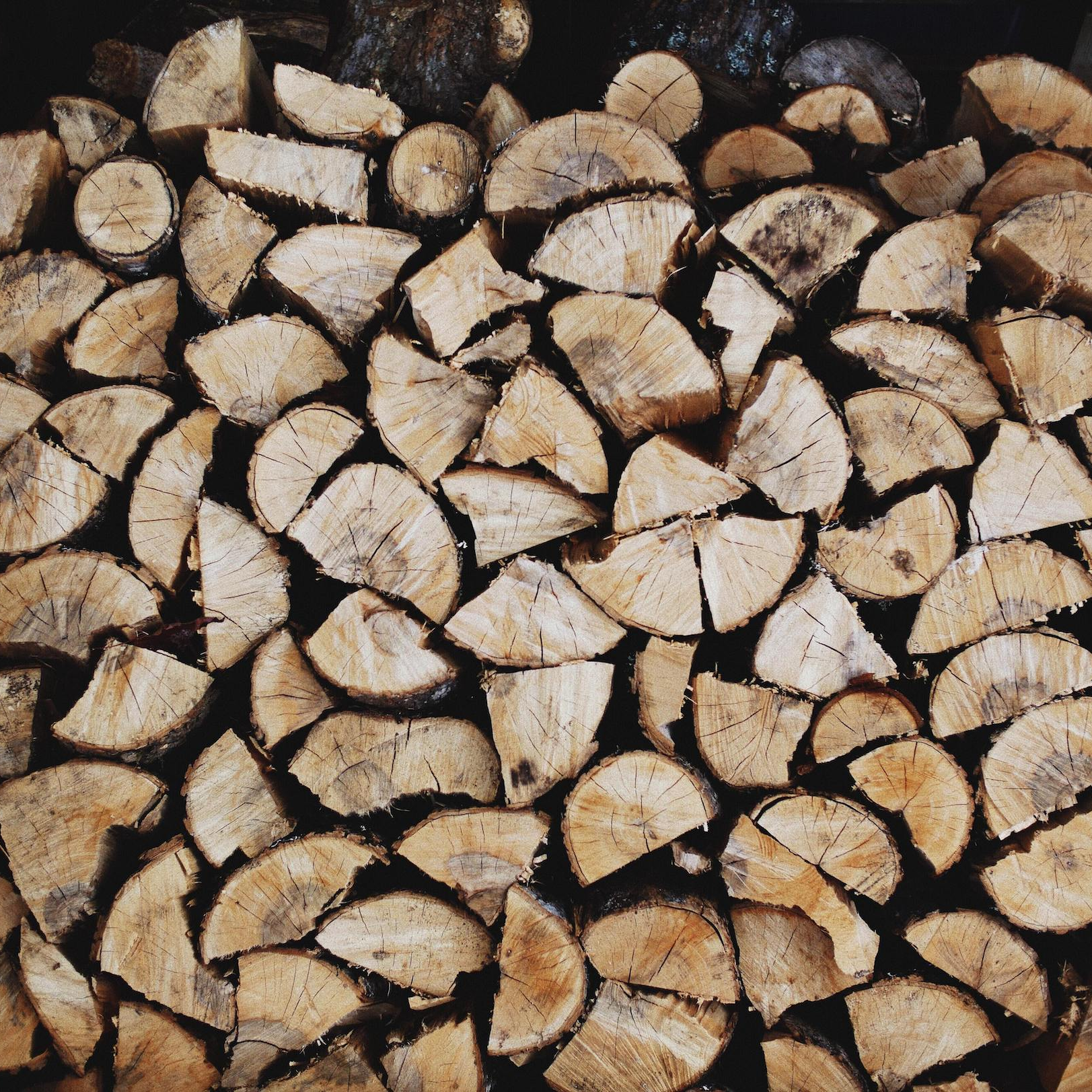 Firewood Delivery
Schedule your firewood delivery in a few clicks, and stay cozy all winter long. 
Landscaping & Patio
Create a backyard oasis with new mulch beds and plants or your dream patio.
Simple Online Ordering
Order today & schedule delivery for any date you like.
Best Mulch For Landscaping 
The best mulch for landscaping will vary because it depends on your landscaping goals. What are you looking to achieve with your garden? A gorgeous aesthetic, soil protection to last all year round, or nutrients to help your plants grow? When it comes to mulch, different types will get you different results. Professionals use organic mulch, meaning natural varieties. These mulches have a timestamp and must be maintained to retain their color and prevent rot. As an all-purpose mulch, wood varieties are best. They're decorative, soil-enriching, and long-lasting. Bark mulch lasts the longest because it's also the largest (the pieces take more time to decompose), but shredded bark is better for holding in place. Finally, cedar mulch is the best mulch for flower beds because it holds water and deters both pests and weeds.
If you want a natural look without the extra effort, consider stone mulch. Technically, stone "mulches" are organic because they're made from pebbles, gravel, and rocks. They're natural, but they don't break down, which unfortunately means, they won't add nutritional value to your soil. On the plus side, it also implies that stone mulch doesn't shift as quickly and disintegrates. Rubber mulch shares this stability. Even though it's inorganic, it's made from recycled tires, so it's still environmentally safe and won't invite termites.
When you're searching "mulch near me," you couldn't get closer than Haulstr. And not just because we drop it off at your doorstep. Every part of choosing Haulstr means choosing local. For starters, we sell Indiana hardwood, grown right here at home. Our sales serve our community because we donate $30 to a cause you care about with every order placed. Haulstr partners with many nonprofit causes to help drive their fundraising efforts through our services. So whether it's a charity or arts program, your dollars are going towards good. We also don't use chemicals in our organic mulches, so we're the environmentally- and budget-friendly choice. You just can't say that about Home Depot mulch.
Best Mulch To Use Around House 
It just so happens that the best mulch to use around house is also the best mulch to stop weeds. Bark mulch smothers weeds that sprout because the sunlight can't break through. A thick layer of bark mulch prevents loose weed seeds from making a home in your soil. So you can avoid the nutrient-harvesting infestation of weeds without getting down on your hands and knees every day to yank them free. And you don't need to use a chemical deterrent that has side effects for the plants you want to grow. You just need the right wood mulch.
For a quick answer for "what is the best mulch for flower beds," start with hardwood. It's not as acidic as softwood species and releases its nutrients faster. Wood chips are also the best mulch for trees, the least likely to transfer disease. Allowing 5 inches between the tree's base and your mulch pile ensures proper air circulation, so there's no moisture to rot the base. When you're looking for alternatives to mulch around house, grass clippings, rubber pellets, and newspaper are all harmless substitutes. Even a pile of lives can effectively mulch your plants. But when you want to cover all your bases, go hardwood with Haulstr. We offer mulch delivery and installation service, so all you have to do is pick the date.
Best Mulch For Vegetable Garden 
Can you grow vegetables in mulch? Yes. Organic mulch is the difference between depriving and thriving. It provides nutrients for your veggies, so they're bigger, and there are often more of them. Because mulch suppresses weeds and disease, you can usually expect a fuller garden in every way—more miniature of the bad, more of the extra good.
When you're weighing your options for the "best mulch for vegetable garden," go natural. For example, pine straw is often cited as the best mulch for gardens because water gets through, although lightweight, and weeds don't. In addition, it's cheap, nutritious, and threads together to provide a sturdier structure than loose bark pieces. But if you prefer a polished look over the scattered straw and avoid the added acidity, wood makes the ideal mulch for vegetable gardens.
Haulstr's hardwood is the solution when you're searching "best wood mulch for vegetable garden." Our products are 100% nontoxic and natural, giving your produce the best chance to flourish. We offer whole-tree hardwood mulch, bark blends, and fine-ground varieties. You can also purchase compost and soil to be delivered to your home. Visit our products page to begin customizing your order.
Mulch Types, Advantages Disadvantages
What is mulching and its advantages? A thick layer of mulch stops weed seeds in their tracks so your plants don't have to compete for the nutrients living in your soil. Mulch retains moisture so your plants don't dry out. It gives your plants a dense, hydrated base to keep them consistently watered. Mulch also traps insulation to give your plants a longer life.
To recap organic mulch types, advantages disadvantages: more moisture, less weeds, even temperature. But not everything going on beneath the surface is healthy. For example, certain types of organic mulch can lead to insects, fungus and even come with their weed seeds. Above-ground, organic mulch can also cost time and money in replacement and upkeep—our guide to How Long Mulch Lasts, and How Often To Mulch can give you a crash course in durable varieties.
A simple answer might be inorganic mulch. If all you're after is a tidy pile that's easy on the eyes, inorganic mulch preserves your plants and appearances. Rubber mulch, for example, provides that protective barrier without decomposing. Overall, identifying the best and worst mulch for your garden decides whether you want mulch to do your gardening for you. If the disadvantages of mulch are pulling you another direction, we can still service your garden. Haulstr also delivers compost, soil, even river rock. Contact us to consider your options for mulching materials.
Best Black Mulch That Doesn't Fade
Is black mulch good? It is when you know what you're getting into. You don't want to use black mulch with sensitive plants, especially in hot climates. The dark color attracts sunlight, and the amount of heat that's retained can overwhelm your plants, deterring growth. The sunlight can also cause dyed black mulches to lose their rich color, fading after a season.
Since most people choose black mulch for its aesthetic value, it should be acknowledged that looks won't last. To preserve the vibrancy of dyed mulch, keep it dry for a full day after it's been installed. Then, you can refresh the color of pale mulch by adding an inch or two of new mulch, as long as the existing mulch is still healthy. You can also buy mulch dye.
When you're looking for the best black mulch that doesn't fade, try Haulstr's organic black mulch. At Haulstr, our black mulch is nontoxic and 100% natural, so it's enriching for your soil. Moreover, it's so safe, and even your dog can eat it! All of our types of wood mulch are sourced and produced locally, which makes Haulstr the best mulch brand when you want to shop responsibly. And you can buy bulk mulch online. Ordering through Haulstr all takes place virtually, so you do it right from your laptop or phone in the comfort of your home. 
Homeowners love it
Pick the mulch you want, schedule a 1-hour window for delivery, and one of our Haulstars will be there to deliver your mulch.
I scheduled my mulch 3 weeks in advance, and it showed up on the hour. Best of all, my order helped our school raise money for our new PE equipment.
What an amazing experience. Mulch is such a pain to pick up, figure out how much to get—now I'm just a few clicks away every spring. Consider me a customer for life!
I'm a veteran, so when I heard that Haulstr was finding vets and first responders to drive, that meant a lot to me. My order was delivered correctly by a respectful off-duty firefighter.
Drive for Haulstr
Many Haulstr drivers are veterans and first responders. Who better to serve our customers than those who serve our country and communities? Join our team today.
Like us on Facebook for updates on organizations we're working with and to hear about additional services offered throughout the year.