Virtual Fundraising Ideas for Schools
Delivering Mulch & Firewood to Support Local Causes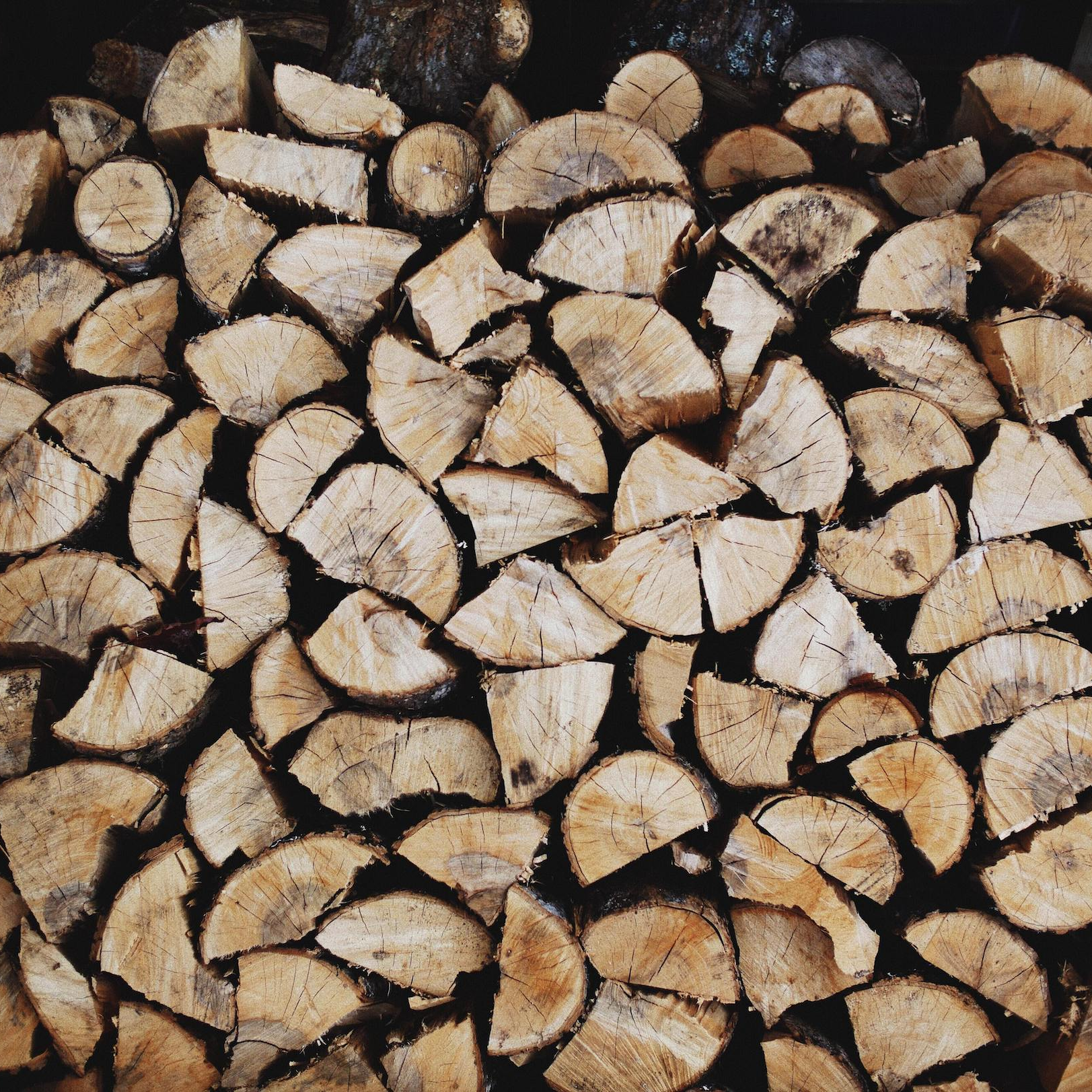 Firewood Delivery
Schedule your firewood delivery in a few clicks, and stay cozy all winter long. 
Landscaping & Patio
Create a backyard oasis with new mulch beds and plants or your dream patio.
Simple Online Ordering
Order today & schedule delivery for any date you like.
Fundraising Ideas for Schools
In 2020, we felt the strains of homeschooling as parents. But we also saw how hard it was for schools to resort to online school fundraising websites. It was just one more thing done at a distance. So we wanted to help make school fundraising ideas fast, fun, and easy. 
At Haulstr, we create your very own fundraising link. You also provide a marketing toolkit and content calendar teaching you how to best promote your school, college fundraiser. All proceeds made through your fundraising link go to your cause. 
We know firsthand that there's no better back-up plan than virtual fundraising for schools. Whether your school is reopening the fall or continuing virtual learning, Haulstr provides the perfect platform for online fundraising for schools. We offer products to sell in every school season, including online mulch orders in the spring, and firewood delivery and brush haul away in the fall. With us, you'll have seasonal virtual fundraising ideas for schools, even (and especially) in a pandemic. If your school is up against budget cuts due to Covid-19, we provide an affordable way for you to rake in funds for face masks, teacher appreciation gifts, cleaning and/or classroom supplies, or even sponsoring online learning. Whatever you need, however you choose to use the funds generated from Haulstr. 
Haulstr delivers bulk mulch and bulk firewood directly to your home. Our digital, contact-free delivery service starts each order by asking the customer to choose a cause from our list of non-profit partners, who then receive donations. You can expect about $30 directly towards your school, college, or club with each order. Our fundraising platform is all done online,  and completely safe. You can even make a challenge out of it with your students. 
There's enough pressure being an educator, let alone in a pandemic. So when you're searching "online fundraising ideas for schools," "virtual fundraising ideas for college clubs," or "virtual fundraising ideas for clubs," let us take away the expense and exhaustion of fundraising.
Virtual Fundraising Events
As the Uber of bulk mulch and wood delivery, our business is already a digital, contact-free service. Because we want to give back $1,000,000 to local causes by 12/31/22, we invited tons of local nonprofits to take advantage. Just to give you an idea, our first spring we delivered mulch to over 1,000 homeowners. This generated thousands of dollars in donations for over 40 local causes.
Haulstr provides the perfect example of a virtual fundraising event. Your supporters simply click your fundraising link to get to your page on our site, where they'll see your logo and a description of your cause. You'll join the ranks of Carmel High School, Cathedral High School, Our Lady of Grace School, St. Luke Catholic School, Saint Matthew, and more in their online efforts to raise school funds. Just like these schools, you'll receive a portion of the proceeds when your supporters buy mulch or firewood through Haulstr. 
There are way less logistics involved when you're not managing the people involved in a people-run event, including young kids or fussy parents. No one has to get a babysitter. Opting into a virtual fundraiser with Haulstr means you don't have to worry about the attendee experience to raise in-person donations, and you're not limited by capacity maximums or distancing regulations. When you're looking for virtual fundraising event ideas, your donations are only limited by how well you market your link. 
And all that money you raise? It goes straight to your school's cause. When you move your donation process online, your school, college, or club saves all the costs of hosting that backtrack your earnings. Think renting venues, decorations, and tech equipment, or shelling out for caterers and media ads. All money that could be going towards your enrichment programs. With a virtual fundraising gala, there are no fees or reservations. You just have to get approved to be one of our non-profit partners. This is the least expensive way for your school to raise donations because it's all online. 
That means you can even get as specific as hosting fundraisers for your bands and sports teams. Forest Dale Elementary PTO and Westfield High School Band Boosters are a few examples of virtual fundraising events we've hosted. As an added bonus? We offer you special promotions and deals on our mulch and firewood to share to your supporters. That's the beauty of online ordering.
Fundraising for Nonprofits
In 2020, many nonprofit organizations had to turn to virtual fundraising. Nonprofits usually rely heavily on in-person events to drive donations and they had to shift their whole strategy. Fortunately, we know all about how to raise money for charity online. 
We took our virtual fundraising ideas for charities and applied it to schools. This is the least hassle you'll experience with fundraising. No door-to-door knocking, tracking, or agendas on your end. No organization of volunteers or products whatsoever. So even for a digital fundraiser, it's a pretty seamless experience. You don't have to deal with technology failures or streaming interruptions. You don't have to learn coding to build a website. You don't have to design marketing materials. We take care of all of that, especially since educators already do enough.
Your donors will receive a beautiful garden, or a warm fire from our mulch or firewood. All you have to do is spread the word! Our growing business will provide pretty decent visibility to start building awareness. Then, use social media, your school newsletter, and a press release to notify parents and the surrounding community of your fundraiser. Ask your staff, faculty, and parents to text and email out your link to their networks. We recommend you post at least 10 times in as many weeks, or about ten posts over a 12-week season (mulch in spring, firewood in fall). Want to become a partner? Sign up today and a team member will reach out to get your fundraiser started/ 
You can focus on what you do best: teaching students. In this case, Haulstr's digital fundraising provides an excellent opportunity to teach your students the value of community building, with a little bit of digital marketing thrown in. They don't lose the experience to engage in fundraising, it's just using the digital language they know best and meeting them where they are. In other words, building their future-ready skills for virtual careers. 
Haulstr also provides a chance for students to see how they can make a big impact at the local level. Haulstr creates high-paying gigs for local drivers and landscapers. Our site also allows local hardware stores and retailers to reach more customers for higher profit. And we protect the environment by eliminating the plastic waste from bagged mulch. So if you're looking to teach students about nonprofit virtual fundraising ideas, we offer lessons on giving back at every level.
Creative Virtual Fundraising Ideas
We're sure you've seen all the creative social distancing fundraisers and the measures that had to be taken to enable staff, students, and parents to stand six feet apart. If you're looking for additional digital fundraising, we have a few social distancing fundraising ideas that are all safe and practical. 
Here are 7 creative virtual fundraising ideas: 
Virtual marathons, walks, or bike races using tracking or self-reporting. All you need are registrations to collect funds. It's a great way to encourage kids and parents to get active and enjoy time together, especially if everyone is remote these days. 

Carry-out and contactless bake sales. In other words, the original grab-and-go. Pre-packaged foods are probably safest in a pandemic. 

Consider a mini masterclass, like virtual cooking events or cocktail hours with a mixologist (parents-only). Staff and faculty can host an evening teaching their talents to make it more fun and personal. 

Sell school-related safety items, like face masks with a mascot or school colors. 

Selling student art is an impactful way to get kids involved in fundraising. It makes the sales meaningful and encourages their creativity and entrepreneurial spirit. 

Online auctions. Parents could probably use a night off, so sell items to support your community, like coupon books and gift cards. They're always reliable and can attract sponsors. 

Live stream a Zoom bingo or trivia night for a family-friendly event. You can even host a talent show or raffle. If we learned anything in 2020, it's that group gatherings are still possible online.
You can still host games, dances, and all the fun parts of being in school…as long as they're Covid-friendl. But Haulstr's fundraising program creates an amazing supplementary donation driver, requiring absolutely more event planning and only a few clicks. 
We can't emphasize this enough: Haulstr believes in serving our community with our business model. We drive donations for local nonprofit causes with every order. We currently donate to over 50 local causes, including St. Louis de Montfort, St. Pius X Catholic School, and more. And it's easy to fundraise with Haulstr using our virtual campaign ideas. Every order at Haulstr starts by choosing a local nonprofit. We ensure our donation partners have all the marketing materials they need for a successful fundraiser, including a link. Your supporters see your link, and it takes them directly to your page. Every order placed through your link goes back to your school, college, or club.
Homeowners love it
Pick the mulch you want, schedule a 1-hour window for delivery, and one of our Haulstars will be there to deliver your mulch.
I scheduled my mulch 3 weeks in advance, and it showed up on the hour. Best of all, my order helped our school raise money for our new PE equipment.
What an amazing experience. Mulch is such a pain to pick up, figure out how much to get—now I'm just a few clicks away every spring. Consider me a customer for life!
I'm a veteran, so when I heard that Haulstr was finding vets and first responders to drive, that meant a lot to me. My order was delivered correctly by a respectful off-duty firefighter.
Drive for Haulstr
Many Haulstr drivers are veterans and first responders. Who better to serve our customers than those who serve our country and communities? Join our team today.
Like us on Facebook for updates on organizations we're working with and to hear about additional services offered throughout the year.