How Often Should You Replace Mulch
Delivering Mulch & Firewood to Support Local Causes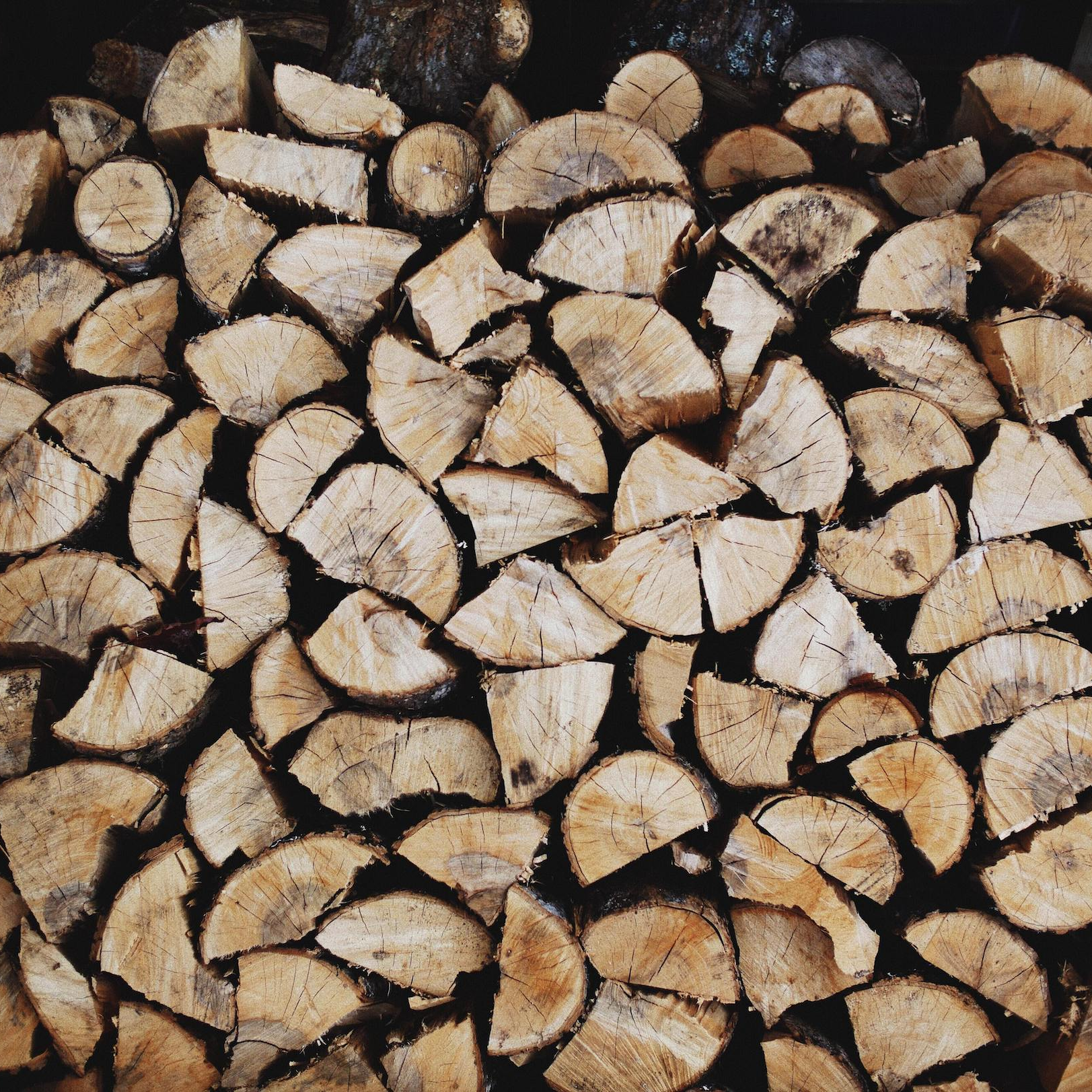 Firewood Delivery
Schedule your firewood delivery in a few clicks, and stay cozy all winter long. 
Landscaping & Patio
Create a backyard oasis with new mulch beds and plants or your dream patio.
Simple Online Ordering
Order today & schedule delivery for any date you like.
How Often Should You Replace Mulch 
How often should you replace mulch? Your goal is to make up for any mulch that decomposed or shifted — maybe even to make up for any remaining mulch that's lost its color. Even if you only invest in mulch for the visuals, you'll still want to replace it annually. Whether or not the nutritional value, water retention, weed suppression, or other plant benefits of fresh mulch factor into your decision, old mulch can attract pests and begin to rot. And there are plenty of other mulch replacement factors: heavy rain, high winds, soil conditions, sun exposure — anything that causes it to degrade faster or migrate.
Some mulches simply decompose faster than others, which is where mulching tips and tricks come into play. Decomposition has to do with size and material. Regarding size, bark mulch comes in chips and nuggets, which can hold their own when compared to shredded mulch. We'll get into how to keep mulch in place later. As for material, inorganic mulches such as rubber, stones, and plastic can last you for years while organic mulches can last five to six at best. For more details, see our rundown on How Long Mulch Lasts.
The mulching alternatives we mentioned are ideal if speed is your definition of efficiency. That being said, mulching is the best method for your plants' health and vibrancy. For the best of both worlds, choose Haulstr for a quick mulch delivery and installation. We offer whole-tree hardwood mulch, bark blends, and fine-ground varieties, all enriching for your soil. With simple online ordering, you can schedule our drivers to drop off premium mulch for your garden. We also work with professional local landscapers who can expertly mulch and edge your plant beds.
How To Mulch Flower Beds
To avoid constant replacement, it's important to know how to maintain mulch beds. The key to mulch maintenance is depth. To be effective, your mulch pile needs to be between 2-4 inches. Too thin, weeds will pop up (this is one of the first signs you need to mulch flower beds). Too thick, and water won't be able to get to your plant roots. The mulch might even suffocate the roots altogether. For annuals and perennials, you'll want to keep your mulch pile even lower, around 1-2 inches. If mulch is looking thin but not soggy, an overhaul isn't necessary. You can safely add back layers as needed.
To achieve the ultimate polished look and plant strength, you should also know how to turn mulch to prevent it from compacting. Essentially, wherever you see clusters and caking, fluff the mulch with a rake to break it apart and turn it over. Keeping mulch loose ensures sufficient air and water circulation. Good for your plants, good for deterring rot.
If displacement is your recurring issue, investing in the right type of mulch can prevent frequent erosion. More mulch doesn't necessarily mean less maintenance, but tougher mulches won't get tossed as easily. When it comes to how to mulch flower beds, wood mulch is your best option. Its organic, nutrient-dense properties are safe for your plant roots, and the heavier hardwood varieties tend to stay put. If you need to replace more than a few feet of mulch, you're wasting major plastic. Hausltr can deliver bagless bulk mulch by truckload. Use our handy mulch calculator to see the payoff per yard vs. per bag. When you're ready, you can buy bulk mulch online. We even offer brush haul away to prime your flower beds before mulch application. Our trucks are on-demand, ready to clear your unwanted sticks, twigs, and logs. And for every order, Haulstr donates a portion of proceeds to charitable causes, averaging $30 for our nonprofit partners and community organizations.
How To Replace Mulch 
So let's walk you through the simple steps of how to replace mulch. First, evaluate your current mulch bed for mold, pests, etc. to see whether it should be completely replaced. Remove old mulch only as necessary, otherwise, you can halt the process of decomposition. By removing mulch too early, you're not allowing the existing mulch to finish its job. It's not only a matter of lost nutrients, it's stunting your plants altogether. So rather than starve your plants or rot them from the inside out, stick to adding an inch or so of new mulch when layers get light. This should be enough to replenish your piles for damage control.
If your mulch is healthy, the need for replacement layers may be a matter of shifting. Some finer mulch types, such as shredded bark mulch, tend to scatter, so here's some insight on how to keep mulch from washing away. To preserve as much mulch as possible, edge your plant beds. This little barrier can stop mulch in its tracks. Bark mulch is sturdier, but a little more expensive.
Once you've chosen your mulch type, rely on a wheelbarrow for the heavy lifting and a shovel for the spreading. You can better control mulch consistency by hand if you don't mind forgoing garden tools. Watering your mulch after it's freshly laid can help secure it in place. If all that sounds daunting, Haulstr can handle all aspects of mulch delivery and installation, down to the edging at the end. It's easy to request all of our mulching services with online ordering. You can also consider inorganic mulch alternatives, such as stones, which offer the natural garden look without the shifting and decay (though they tend to overheat). For additional mulching substitutes, such as rubber mulch, see our list of products. With Haulstr, you get the bragging rights of buying local, a benefit you don't get with the big box experience of Home Depot mulch.
What To Do With Old Mulch
If you're looking at a pile of pale mulch, you may be asking, "should I remove old mulch?" Undyed mulches will gray over time, typically within a year. This doesn't affect the nutritional value of your plants or their ability to retain moisture or maintain a consistent soil temperature. Refreshing the color can be as easy as mixing in a bit of new or dyed mulch. Dyed mulch isn't exactly a way around a full annual replacement because you'll want to remove it before the chemicals seep into your plant roots. Dye is only a solution for landscaping preference.
That being said, mulch replacement will become a need-to-have vs. a nice-to-have with organic varieties. If mulch is soggy or coming apart in your hands, you're due. Once you know when it makes sense to completely replace the mulch, the next question is "should you remove mulch every year?" At the very least, an annual replacement is best practice, but twice a year is a solid protection plan. Mulching in spring and fall helps to prep your plants for the more intense temperatures.
Before spreading new mulch on top, you need to know how to remove old mulch correctly. If your mulch is diseased, perform the inverse of your initial mulching process. Rake it up, shovel it into a wheelbarrow, and haul it away to the trash. If your plants have died off but your mulch is still viable, here's what to do with old mulch. Move it off to the side, just like you would if you were preparing to dump it. This is your opportunity to check your plant beds for weeds and other lawn debris before your fresh mulch installation. Mix the old mulch with compost and reapply it to your plant bed, leaving room for new mulch. Once it's properly tilled, you can bring in a fresh layer of mulch.
When Is The Best Time To Mulch Your Lawn 
When is the best time to mulch your lawn? Here are a few lawn mulching tips. Mulch can even out temperature irregularities, so as you search "how often to mulch lawn," know that there's more than one answer. An annual spring mulching is the most common practice for gardeners as they get ready to plant a fresh harvest, but fall mulching can help keep your plants dormant in winter. If you do add that winter mulch layer, you'll want to lighten the load in the first weeks of spring. Gradually raking away your existing mulch allows new sprouts to breakthrough. Don't remove so much mulch that frost will startle them. Wild fluctuations in temperature can cause the soil to lift, pulling your plant out of the ground. Slow and steady wins the race.
Then, in mid-to-late spring, you can bring in your fresh layers. The soil should be warm but still damp. Don't add mulch until the first freeze; you don't want to encourage pests to seek shelter from the cold in your plant beds. You also need to provide the soil a chance to heat up and smothering it in mulch interrupts the thawing process. This is true even if you're planting new flowers and veggies. Once your plants have started to surface, you can begin mulching.
After a successful season, a fall mulching can add a nourishing layer of insulation. Again, wait for that first freeze. Winterizing your garden with mulch can prevent frostbitten roots for your current plants, and add back nutrients to the soil so the ground is extra healthy and ready to greet new plants in spring. Haulstr can take custom orders for products not listed on our website. We're happy to provide alternatives to mulch such as river rock, compost, topsoil, etc. If you want to replace mulch with rocks or you're interested in replacing mulch with stone, all you have to do is contact our support team.
Homeowners love it
Pick the mulch you want, schedule a 1-hour window for delivery, and one of our Haulstars will be there to deliver your mulch.
I scheduled my mulch 3 weeks in advance, and it showed up on the hour. Best of all, my order helped our school raise money for our new PE equipment.
What an amazing experience. Mulch is such a pain to pick up, figure out how much to get—now I'm just a few clicks away every spring. Consider me a customer for life!
I'm a veteran, so when I heard that Haulstr was finding vets and first responders to drive, that meant a lot to me. My order was delivered correctly by a respectful off-duty firefighter.
Drive for Haulstr
Many Haulstr drivers are veterans and first responders. Who better to serve our customers than those who serve our country and communities? Join our team today.
Like us on Facebook for updates on organizations we're working with and to hear about additional services offered throughout the year.