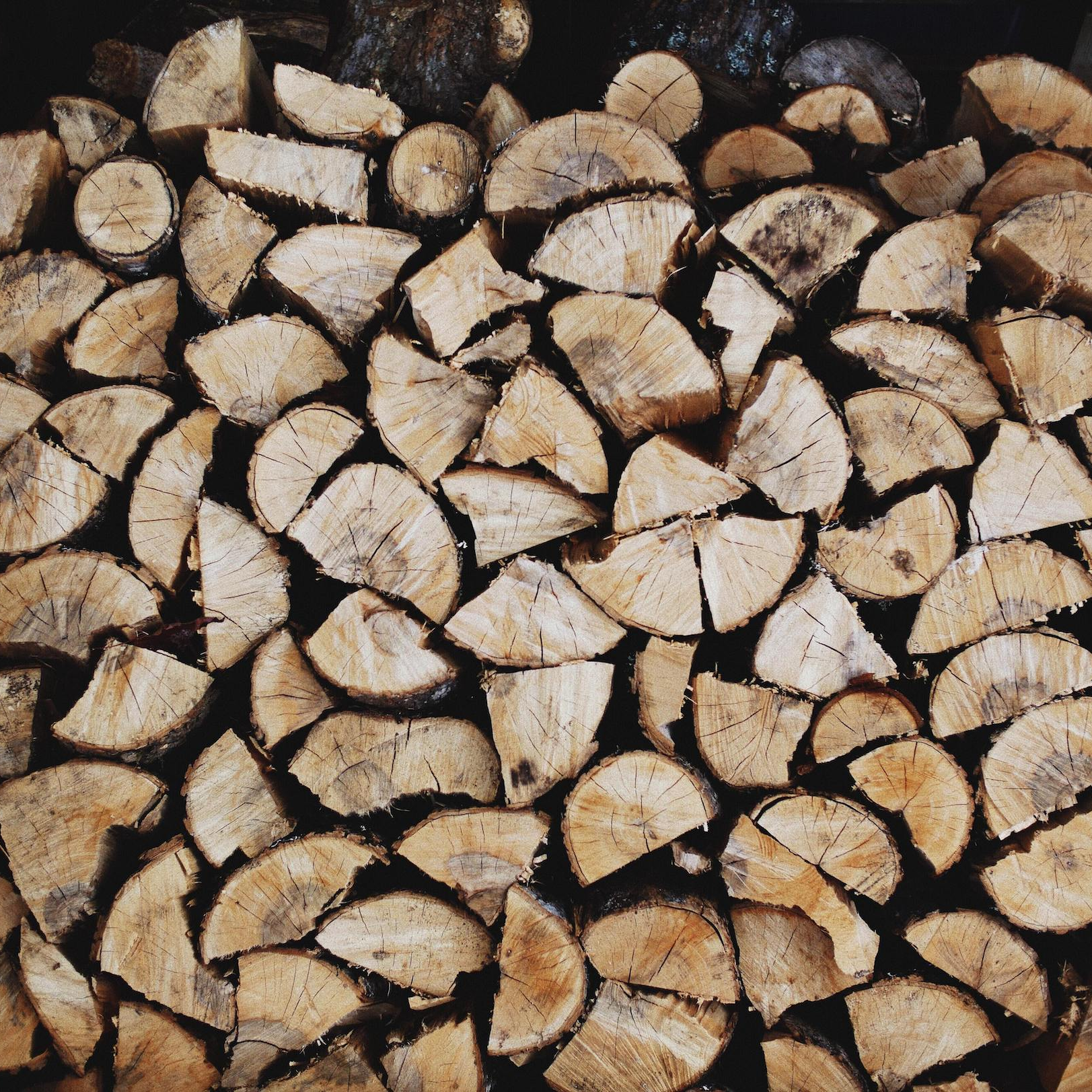 Firewood Delivery
Schedule your firewood delivery in a few clicks, and stay cozy all winter long. 
Landscaping & Patio
Create a backyard oasis with new mulch beds and plants or your dream patio.
Simple Online Ordering
Order today & schedule delivery for any date you like.
Outdoor Patio Companies
If you've found yourself in need of outdoor patio companies, you're in the right place. When you're searching for landscape companies for your outdoor patio, you want to be able to trust that you're selecting a vendor who will treat your yard with care, be on time, charge a reasonable amount, and give you the yard of your dreams. Whether you're looking for a basic concrete patio construction or a fully mulched and landscaped yard complete with a pergola and decorative koi pond, Haulstr can create an outdoor oasis right in your own backyard and support local causes while they're at it.
The first thing to consider when finding vendors for your backyard is your overall vision for your space. Are you looking for a vendor who can handle the entire process from start to finish, complete with concrete, furniture, planting, and mulching? Or are you more of a DIY kind of person? There are many different kinds of landscape companies that provide varied scopes of products and services. 
For example, you might know Haulstr for our mulch delivery services – hassle-free mulch in bulk directly to your yard! However, in 2022 we started to branch out with landscaping services in the Indianapolis area. We can provide just the right amount of help that you're looking for – whether that's a full outdoor patio design or just dumping the mulch and leaving the rest to you. 
Other things to consider when choosing a landscaping company are a little more boring but extremely necessary. For example – what kind of insurance do they operate under? Who would be liable if something were to happen in your yard? Do they have the appropriate state licensure? What do they charge? What happens if all the trees die in the next month? What does a contract with this company look like? 
Haulstr has a frequently asked questions section for inquiries that come up a lot during our quotations, but you can also contact our team for more information. 
Outdoor Contractors
If you've gotten to the point where you're searching for "outdoor patio contractors near me," – it's safe to say that you have a project in mind. Outdoor patio contractors may also provide landscaping services like mulch delivery, garden planning, and more. However, they may also simply be licensed and equipped to pour concrete, and that is all. If you're searching for a vendor who can provide more of an all-in-one experience, searching for "outdoor living contractors near me" may provide you with more of what you're looking for. 
Outdoor contractors can be mainly installation costs, or they could also provide design input. When choosing an outdoor contractor, make sure you ask if they provide patio design options or if they require you to have your own landscape architect or design plans prior to hiring. When dealing with patio hardscapes like concrete, it's important that contractors be licensed, insured, and experienced. Ask to see prior jobs and confirm their specialization in a patio if they have one. If you're installing something like an outdoor kitchen, will they also hook up water and electricity? Those may also require separate licenses and insurance. While it may be a pain to discuss all of that beforehand, it's better to choose a contractor who will get the job done right the first time instead of having to hire differently for repairs.
Patio Construction
Patio construction can take a blah backyard to an outdoor space that is beautiful and functional for your family. What good is having a yard if you never spend any time in it? From firepits to outdoor kitchens, Haulstr is one of the best landscaping companies you'll find while searching "concrete patio contractors near me." Whether you prefer a full design and installation or just need someone to drop off the materials – Haulstr is here for you. 
Maybe you're looking for something fancier than regular old concrete – maybe you're searching for "stamped concrete patio contractors near me"! If that's the case, fill out a request form and tell us about the concrete patio of your dreams. Haulstr wants to make it happen for you. Stamped concrete is a type of concrete that has been stamped to replicate natural stones, bricks, pavers, or even wood. It comes in nearly limitless color options and is more affordable compared to actually lining your patio or driveway with natural stones. Stamped concrete can also be made slip-resistant if they're treated with a non-skid additive. In the case of stamped concrete, it's typically better to go with a patio contractor rather than the DIY option. This is because delicate stamps can be difficult to maneuver and line up perfectly.
Haulstr has the experience and can create the perfect extension of your home from firepits, patio installation, and water features such as fountains and pergolas. Creating a backyard that is aesthetically pleasing and functional is important to getting the most out of your space and creating an area that you actually want to spend time in. If you're looking for an all-in-one solution to patio and outdoor living, Haulstr can provide that for you. It's important to choose a patio contractor that is capable of executing your vision for your backyard perfectly – and that sometimes means providing a variety of different services, from concrete pouring to tree planting.
Deck And Patio Builders
If you're looking to build an outdoor deck, it might be helpful to hire deck and patio builders who are specialists in their field instead of general contractors. There are several reasons for this. Choosing a deck and patio specialist that you found by searching for "deck and patio contractors near me" may result in lower overall costs than if you had hired a general contractor. You may also get better results that are longer-lasting and more beautiful by choosing a patio contractor instead of a generalist. This is because many general contractors specialize in house builds and interior spaces instead of exterior spaces. Professionals who specialize in exterior spaces and features such as stamped concrete would likely give a higher quality result than a professional who focuses on interior features. 
If you're seeking to find deck and patio builders in your area, searching for "best deck builders near me" might help triangulate some quality professionals in your area. Not only that, but Haulstr also donates to charitable organizations in your area for every load of mulch delivered. If you're working with a deck and patio specialist like Haulstr, you can trust that your vision for your backyard will be flawlessly executed from start to finish. 
Even within the deck and patio build industry, contractors can specialize further to find their specific niche and area of expertise. For example, Haulstr used to be purely in the mulch and firewood delivery business. Some contractors specialize in mulching or landscaping, while others focus only on concrete preparation and pouring. If you are searching for a more DIY solution where you hand-select features on a granular level, you could hire several different contractors in their area of expertise. Haulstr provide a truly customizable experience that is as hands-on or hands-off as you would like it to be. 
Covered Patio Construction
If you're thinking of covered patio construction, a permit is required in many cities and states, depending on the type of cover you choose. It's important that you choose a vendor who is capable of acquiring a permit and can build according to what the permit allows. It's also important to consider what kind of patio cover you're looking for. There are many different types of patio landscaping covers, each with its own advantages and disadvantages. 
Awnings are a traditional form of patio covering that many covered patio builders will be familiar with. However, design trends have moved past the awning for the most part, even though they can be conveniently retractable. Pergolas are freestanding structures that can be designed in many different ways, making them popular and attractive options, if a tad more expensive. An umbrella is another option for patio covers that does not require a permit. Although most covered patio builders should be able to get you a permit for covered patios,  if you'd prefer umbrellas, they should be able to create a functional and attractive design for you. Umbrellas are also easy to switch out seasonally and often do not require you to search "outdoor remodeling contractors near me" to install or remove.
How Much Does A Patio Cost
Patio construction costs can vary by project. Haulstr prides itself on providing transparent pricing processes and walking customers through exactly what their project would cost and why. Haulstr also provides many different kinds of mulches and topsoil, each with its own advantages and strengths. Most mulch installations by Haulstr will cost $75 per cubic yard of mulch. If you're searching for "affordable landscaping near me", Haulstr can help create a wonderful space to spend time in on budgets of varying ranges. 
When wondering, "How much does a patio cost?" keep in mind that patio projects can vary wildly based on location, type of project, contractor, year of completion, and cost of materials. For a ground-level patio, depending on your location, you may be able to get away with spending as low as $1,000 or as high as $5,000 or more. However, patios can be as intricate or as simple as you choose. A timeless concrete slab with some umbrellas, area rugs, and minor furniture will cost less than a stamped concrete slab with an outdoor kitchen, pergola, goldfish pond, and matching furniture set.
Patio builders should be able to provide a quote based on the vision for your patio. Some patio builders may have access to higher quality materials or a wider variety of materials, making their price packages more flexible. 
A ground patio may cost between $1,000 and $5,000, while a deck or raised patio may cost between $2,000 and $7,000. A covered patio could cost anywhere between $3,000 and $20,000. When it comes down to it, it's all about the details. 
Haulstr can work with you to create the patio of your dreams on your budget. Contact the team today for a transparent view of pricing and to learn what's possible with Haulstr. 
Homeowners love it
Pick the mulch you want, schedule a 1-hour window for delivery, and one of our Haulstars will be there to deliver your mulch.
I scheduled my mulch 3 weeks in advance, and it showed up on the hour. Best of all, my order helped our school raise money for our new PE equipment.
What an amazing experience. Mulch is such a pain to pick up, figure out how much to get—now I'm just a few clicks away every spring. Consider me a customer for life!
I'm a veteran, so when I heard that Haulstr was finding vets and first responders to drive, that meant a lot to me. My order was delivered correctly by a respectful off-duty firefighter.
Drive for Haulstr
Many Haulstr drivers are veterans and first responders. Who better to serve our customers than those who serve our country and communities? Join our team today.
Like us on Facebook for updates on organizations we're working with and to hear about additional services offered throughout the year.