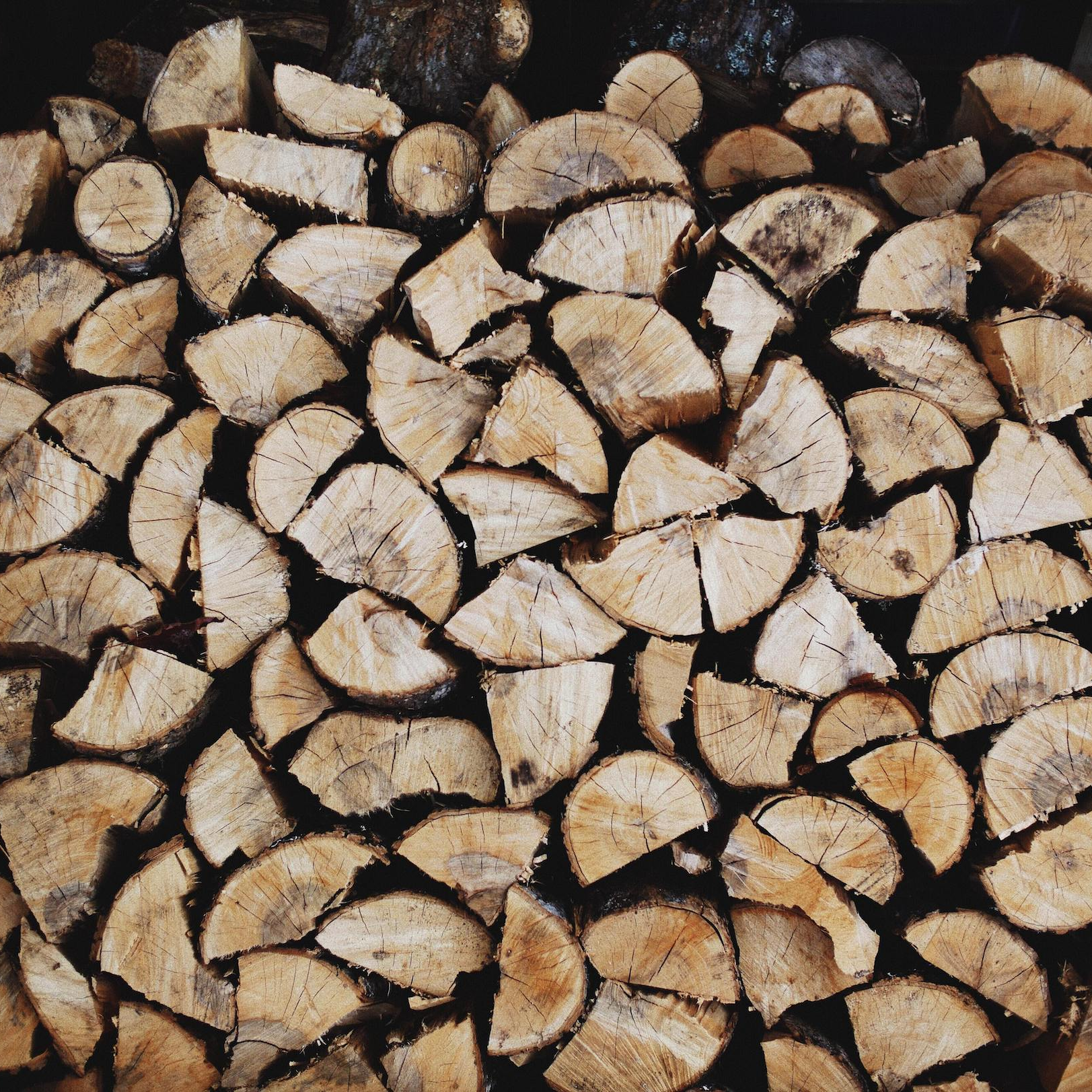 Firewood Delivery
Schedule your firewood delivery in a few clicks, and stay cozy all winter long. 
Landscaping & Patio
Create a backyard oasis with new mulch beds and plants or your dream patio.
Simple Online Ordering
Order today & schedule delivery for any date you like.
Patios Services 
Let's draw up your dream. Haulstr is not only a one-stop shop for your mulch and firewood delivery — we also offer custom landscaping projects like patios. So whether you want to beautify or expand your space, our new patios services are your answer for "patio contractors near me."
When you're looking for stone patio ideas, you can trust Haulstr to build your ideal design. Whether it's an original install or we're resurfacing your concrete, we'll keep your project on track. Our landscaping crew is made up of innovators who aren't afraid of a hard day's work.
Because at Haulstr, we have an in-house team to help create your fantasy outdoor space. From size, season, and material suggestions to budget, layout, and scheduling, Haulstr's patio service team will make everything specific to your backyard's needs and quality standards. Every patio is different, so our solutions will be custom.
Between concepts and cost estimates, we'll carefully consider and accommodate your reality as we design your dream. We want you to understand what you're paying for and know it's worth every penny. That starts with planning and design, not when the holes are dug (or when we've broken up your existing patio).
We believe customer service is important. Our friendly, courteous crew puts in extra effort to make the process easy and exciting. We want to make sure you're heard (not construction noises). We believe that your space should align with your lifestyle.
When you're looking for a "patio builder near me," come to Haulstr for the creation and care of your outdoor oasis. Review our landscaping services to see our new offerings, including flagstone patios, brick pavers, and retaining walls.
Stone Contractors Near Me
As you search "stone patio contractors near me," you'll see horror stories from other builders. But we aim to be your backyard fairytale.
Whether you're tearing out your porch or replacing walkways, Haulstr is honored to have a hand in your patio design. We specialize in several different types of patios, and even if it's not a service we provide (yet), we won't shy away from any job. We know everyone in local landscaping and can point you in the right direction. Whether it's stepping stones or setting up a spot for that hot tub, let us know what you envision for your outdoor space and we'll get the best in the biz on the job. We're happy to do so. There's no competition when it comes to commitment to the best your yard can be.
Part of knowing everyone and everyone knowing us? Accountability. We're not the contractors that disappear or overcharge. Any hiccups in your patio project will be communicated as soon as they're spotted. And with our expertise in outdoor areas, these don't mean the end or upsell of a project. If there's a hassle with zoning issues, permits, drainage, etc., we'll work together to figure it out and get your yard looking gorgeous.
With our available, knowledgeable staff, there's no rush, just patience; there are no attempts to confuse you, just our attempts to understand. Our standards for your patio project are as high as yours because it's what we owe you (and we love being outside). 
Our certified stone experts are top-notch. We have a reputation for being rigorous, so whether you're searching for "brick paver installers near me" or "stone patio builders near me," our work doesn't stop at supply and demand. This isn't a dump of materials: Haulstr is ready and willing to engage in demanding labor, and we're a team of problem solvers, so we'll work with your budget to navigate bumps along the way.
When you want hardscaping and landscaping recommendations that come from the heart, hire Haulstr as your "stone contractors near me."
Patio Builder
You don't have to look any further for your landscaping or hardscaping needs. Our team of concrete patio builders can design a unique patio experience for entertaining or relaxing; however you choose to socialize (or not) on sunny days and starry nights. This is your paradise. Let's put you first.
We don't produce shoddy craftsmanship, we restore it. Difficult cuts? Not for us; expect smooth slabs when it comes to concrete and asphalt cutting. We ensure your concrete construction, maintenance, or removal is an investment without incident. All flooring is a foundation, so we take it seriously. And when it's quitting time (no matter which day of the project), we leave no evidence of the day's work; we sweep away our materials and keep all your plants safe and sound. Our patio builds run on efficient operations.
In addition to the top-quality, environmentally-friendly materials that we provide, Haulstr will provide a thorough consultation before proceeding with a project. As your patio builder, we handle your project as a whole (not just the holes). Haulstr ensures our customers are satisfied with every step of the way and won't waste a minute of your time: accurate estimates, no unnecessary repairs, and issues (if any) are caught and fixed early. Just a finished patio project without fuss.
That starts with the Haulstr team surveying your existing layout and lending our team's thoughts for how your sidewalks, driveways, and pools (all your general paving, really) can be improved. We offer a consultation with our masonry experts to understand your patio ideas. When you're looking for the "best patio builders near me," Haulstr can help you make informed decisions for your best-looking patio and we'll try to see if we can reduce landscaping and hardscaping costs. It starts with a free online form or a friendly call.
Outdoor Patio Contractors
We specialize in hardscapes, so you don't have to look far when searching for "hardscape contractors near me." Haulstr's full-service hardscaping includes water features, fire features, gas and natural fire pits, patios, retaining walls, pergolas, and outdoor kitchens. We're here to provide relief at a reasonable price.
As outdoor patio contractors, we'll work with your prices and preferences. We can polish and level your patio so that if you want to be the go-to hot spot for summer soirees, we can create a gorgeous focal point to set the scene for hosting. We'll lay it properly and evenly so it's long-lasting, not quickly cracked.
Want to knock out a disintegrating deck? Let's pave it over with a spot for a pergola. Is your yard currently a mud pit? Let's pour the concrete to make it a fire pit. Your outdoor oasis project should help you truly feel like you belong in your own backyard. So if you want to get decorative, we'll get creative.
We strive for outdoor excellence, but there's more to communities than curb appeal. While patios are our passion, Haulstr's real mission is supporting our local economy and giving back to those in need. We believe quality is about integrity, so at the heart of our business model is our donation program. With each home service, we send a portion of the proceeds to local charities and non-profits. You choose your cause at checkout and we take it from there. So while we'll take pride in your durable and beautiful patio, Haulstr's real joy is in philanthropy.
Patio Renovation Near Me
We understand that as you search "patio renovation near me," it can be intimidating, especially when it could mean potentially gutting your yard. When you don't want to manage the ins and outs of big budgets and timelines, Haulstr delivers patio designs that do not disappoint. Our team can handle projects from new patio construction to patio renovations. Whether it's modernizing or a repair, you won't tell where the original ends and the fix begins (unless that's the point).
Haulstr provides patio prices upfront in our consultation, so you can customize your package to what makes the most sense for you financially. Covered patio construction or concrete patio cost, it will never be a surprise.
With a Haulstr patio build, expect it all: 
Fresh design perspective and expert budget allocation to plan a beautiful patio

A tidy, professional crew and ongoing attention to detail for a timely completion

Consistent updates and quality control from friendly customer service who anticipate your needs
Even (and especially) if your patio renovation requires landscaping jobs for the surrounding area, request Haulstr services. We can add lush greenery and colorful florals to your yard to help make your new stonework look chic and sleek without feeling drab. From refreshes of annuals and perennials to mulching delivery and installation, we've received two green thumbs up from our customers. We owe a large part of it to working with the top landscapers in Indianapolis — we vetted and chose from the best of the best to serve you.
Got a vague idea for your patio? That's enough! Submit your request form so we can learn more about your project.
Homeowners love it
Pick the mulch you want, schedule a 1-hour window for delivery, and one of our Haulstars will be there to deliver your mulch.
I scheduled my mulch 3 weeks in advance, and it showed up on the hour. Best of all, my order helped our school raise money for our new PE equipment.
What an amazing experience. Mulch is such a pain to pick up, figure out how much to get—now I'm just a few clicks away every spring. Consider me a customer for life!
I'm a veteran, so when I heard that Haulstr was finding vets and first responders to drive, that meant a lot to me. My order was delivered correctly by a respectful off-duty firefighter.
Drive for Haulstr
Many Haulstr drivers are veterans and first responders. Who better to serve our customers than those who serve our country and communities? Join our team today.
Like us on Facebook for updates on organizations we're working with and to hear about additional services offered throughout the year.