Mulch Calculator
Delivering Mulch & Firewood to Support Local Causes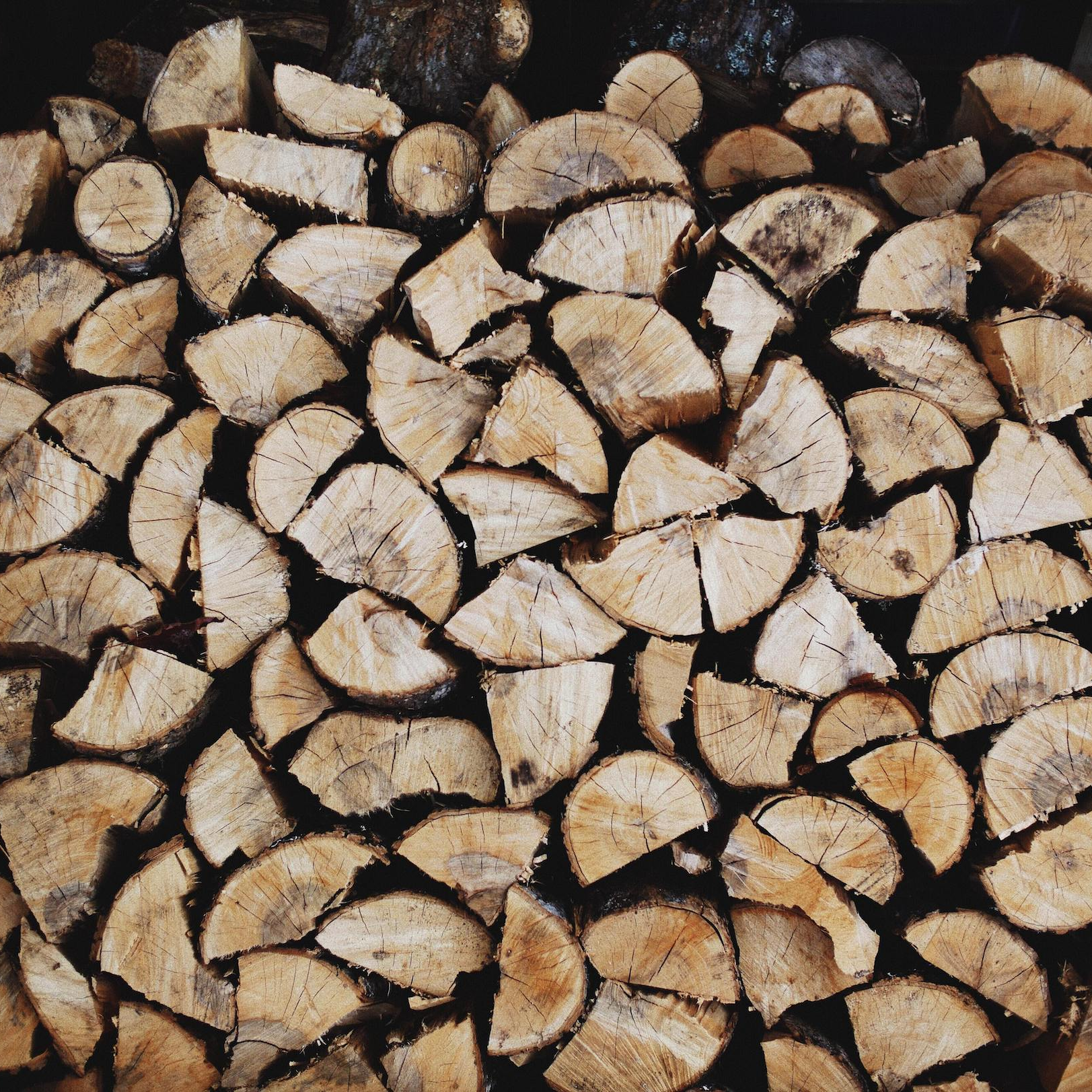 Firewood Delivery
Schedule your firewood delivery in a few clicks, and stay cozy all winter long. 
Landscaping & Patio
Create a backyard oasis with new mulch beds and plants or your dream patio.
Simple Online Ordering
Order today & schedule delivery for any date you like.
Mulch Calculator
Forget the hassle of going to big box home improvement stores. You no longer have to stand in mulch aisles debating it all: how much to spread, how much to pay, how many bags, how much they weigh. Consider that one visit for Home Depot rubber mulch: in that moment, not only do you have to get enough bulk mulch to cover your entire project area — it also has to be the right depth. It's a lot to figure out. But not for a calculator.
That's where Haulstr comes in. Our mulch yardage calculator makes bulk mulch pricing and determination easy. We built this tool 1) to rival Home Depot's mulch calculator and 2) to take some of the frustration out of gardening. So even if you're a die-hard DIYer, let us handle this part.
By sliding a few scales, our mulch calculator offers the fastest, most painless way to measure how much mulch you need. It doubles as a stone calculator and even works if you're estimating rubber mulch bulk. So no matter your project, our mulch calculator can help you make the most of good weather even sooner. Choose your type of mulch, enter your plant bed dimensions, and instantly get mulch measurements for your project.
Haulstr also has a team of mulch experts waiting to speak to you. Whether it's plant bed or playground mulch, don't wait in line to get advice on the type and amount of mulch you need. By request, Haulstr's professional landscapers will visit your project area and measure out your mulch beds themselves to give you the most accurate yardage.
Landscaping Edging
Looking for a truly contactless experience? Our landscape calculator can assist you in your mulching process and send you on your way. Haulstr also works with local mulch suppliers and landscapers for mulch delivery and installation. This includes precise landscaping edging for a clean, finished look. Our pros can ensure your mulch beds are perfectly defined and up to standard, keeping your mulch in place. You don't even have to be on-site during the installation. It's labor-free landscaping edging with picture-perfect results.
Once you determine the amount of mulch you need using Haulstr's landscape calculator app, our team can handle the rest. Ditch the other apps and the big box store calculators. We've partnered with the top-rated landscaping pros in your area to guarantee a better, more beautiful garden (and the simplest experience). With Haulstr's online ordering, a full-service, hands-off mulch install can be added to your order to dramatically increase your curb appeal. That includes a crisp, polished edge between your garden and your lawn, supporting local landscapers in your own community. And trust us, these guys are meticulous.
From start to finish, you can order your mulch project through Haulstr. Calculate the amount you need (or ask our experts), choose between our hardwood or finely ground mulch, have it dumped in your driveway with absolutely zero heavy-lifting or waste, then have it finely spread. All you have to do beforehand is a bed cleanout — we'll even remove up to one bag of leaves and debris ourselves. With Haulstr, you don't need a green thumb. You just need your index finger to tap a few buttons. We'll even email or text you leading up to delivery so all the loose ends are tied.
Oh, and before we forget. Did we mention our product, delivery, and installation are all bagless? So by ordering bulk mulch online with Haulstr you're also saving the environment.
Cubic Yard Calculator
Let's run through a quick breakdown on measuring mulch. For now, we'll refer you to our Yard of Mulch Cost page if you want a full explanation of mulch measurements (like how many bags of mulch in a yard, etc.) But here's the main takeaway: for an evenly spread 4-inch layer of mulch, a cubic yard can cover 81 square feet. The same goes for a 3-inch layer. That would get you around 108 square feet. Here's where our cubic yard calculator comes in handy.
A yard of mulch can cost $30 to $36, which usually comes down to the type of hardwood, the amount of processing, etc. That means 5 yards of mulch costs anywhere from $125 to $230. So you could make a trip to the home improvement store with that estimate in mind, give or take $100. Or you can use our cubic yard calculator to ask "how many bags of mulch do I need" and instantly know the answer. Drag and drop. That's it. And once you measure your mulch beds using Haulstr's mulch calculator, you can also order installation.
At Haulstr, our deliveries and installation are completely bagless. Why does that matter? The average household requires around six cubic yards of mulch. That's 13.5 plastic bags per yard, which is about 81 plastic bags for a full project (~six yards). So while you're beautifying your backyard, you're creating a lot of environmental waste for the world around you. As fellow nature lovers, we're offering a better way. When you use our cubic yard calculator, you're taking the eco-friendly route when it comes to bulk mulch.
Our "mulch for good" business model doesn't stop there. Haulstr also gives back to the community through our website, allowing you to support your community with every order. You start by choosing a local nonprofit or community organization from our list, and we donate $30-40 on average for mulch cost per yard. Mulch and wood for good mean your order helps make our partners' inspiring work possible. From children's hospitals to veterans' programs, Haulstr's built-in non profit fundraising tool keeps your money circulating in your neighborhood with life-saving programs.
Can Lowe's mulch calculator do that?
Soil Calculator
Gardening can be tough. So here's our solution: we'll help create custom orders. Haulstr offers other products aside from mulch. Between topsoil and compost, we've got everything that goes beneath the mulch, too. That full combination will make your plant bed as healthy as possible, and it's important to note that these products are not all the same thing.
So let's talk about best gardening practices for caring for plants. When it comes to the simple stuff, like "what time to water plants" to "how much soil do I need for pots," our landscaping pros can answer all your questions. (By the way, "morning and evening" and "about 3 quarts for an 8-inch pot.") But in this case, we want to differentiate between your plant bed layers so you can determine if you need a soil calculator.
Topsoil is essentially fill dirt, about 5-10 inches of it. It's packed with powerful nutrients, so this is where you want your plants to take root. It's especially helpful when you've got poor soil to start with, or you want to even out your plant bed.
Compost comes next to boost the quality of your soil. A mixture of organic matter (leaves/twigs/etc.), which should be pretty smooth and not too lumpy.
Mulch then blankets everything as a final layer to kill weeds, retain moisture, and reduce erosion. It's also super decorative, for a great-looking garden.
So there you have it. When you're planning your spring and summer gardens, you can think of our app as a topsoil calculator or even a potting soil calculator. Every product you could use in a yard. But give us a call when you're calculating your material needs. Because don't forget: when a homeowner chooses Haulstr to deliver their mulch, they have the option of hiring us to do an install. We're more than happy to offer our expertise.
How Much Mulch Do I Need
Okay, you're on your way to answering "how much mulch do I need?" Now it's time to really dive in. There are a few different ways to measure a mulch bed. If you want to do the math yourself, more power to you. Again, our Yard of Mulch Cost page explains exactly how you can get there. But here's a light synopsis.
For starters, how deep should mulch be? On average, homeowners spread mulch to a depth of 3 inches. That gives your plants a strong, snug bed for insulation. With a solid, nutrient-dense structure, your plants won't wither or wash away. A 3- to 4-inch mulch bed can protect your plants from shivering to death, especially ones with shallow roots. This mulch depth also traps moisture so it won't evaporate as quickly, which ensures your plants get a good long drink. And a decent-size mulch spread smothers weeds, so pests can't reseed or resprout. (You'll want to weed before your mulch installation for the most effective results.) All that said, whether you're asking "how deep should mulch be to prevent weeds" or "how deep should mulch be for a playground," you're usually going to end up at 3 inches. And as we mentioned in a previous section, one cubic yard of mulch covers ~100 square feet at that depth.
Our mulch depth calculator can give you a customized assessment. Input your plant bed's width and length in feet, as well as your preferred mulch depth in inches. Haulstr's mulch calculator will tell you just how much mulch is needed to fill your bed, and it'll give it to you in yards. You can also ditch estimations altogether. The Haulstr team will personally swing by your yard at your request and help measure your mulch beds for you. We'll determine how many cubic yards your project requires, and if you like working with us, you can even order delivery and installation from our website. So "mulch" the better.
Homeowners love it
Pick the mulch you want, schedule a 1-hour window for delivery, and one of our Haulstars will be there to deliver your mulch.
I scheduled my mulch 3 weeks in advance, and it showed up on the hour. Best of all, my order helped our school raise money for our new PE equipment.
What an amazing experience. Mulch is such a pain to pick up, figure out how much to get—now I'm just a few clicks away every spring. Consider me a customer for life!
I'm a veteran, so when I heard that Haulstr was finding vets and first responders to drive, that meant a lot to me. My order was delivered correctly by a respectful off-duty firefighter.
Drive for Haulstr
Many Haulstr drivers are veterans and first responders. Who better to serve our customers than those who serve our country and communities? Join our team today.
Like us on Facebook for updates on organizations we're working with and to hear about additional services offered throughout the year.