What Is Mulch Used For
Delivering Mulch & Firewood to Support Local Causes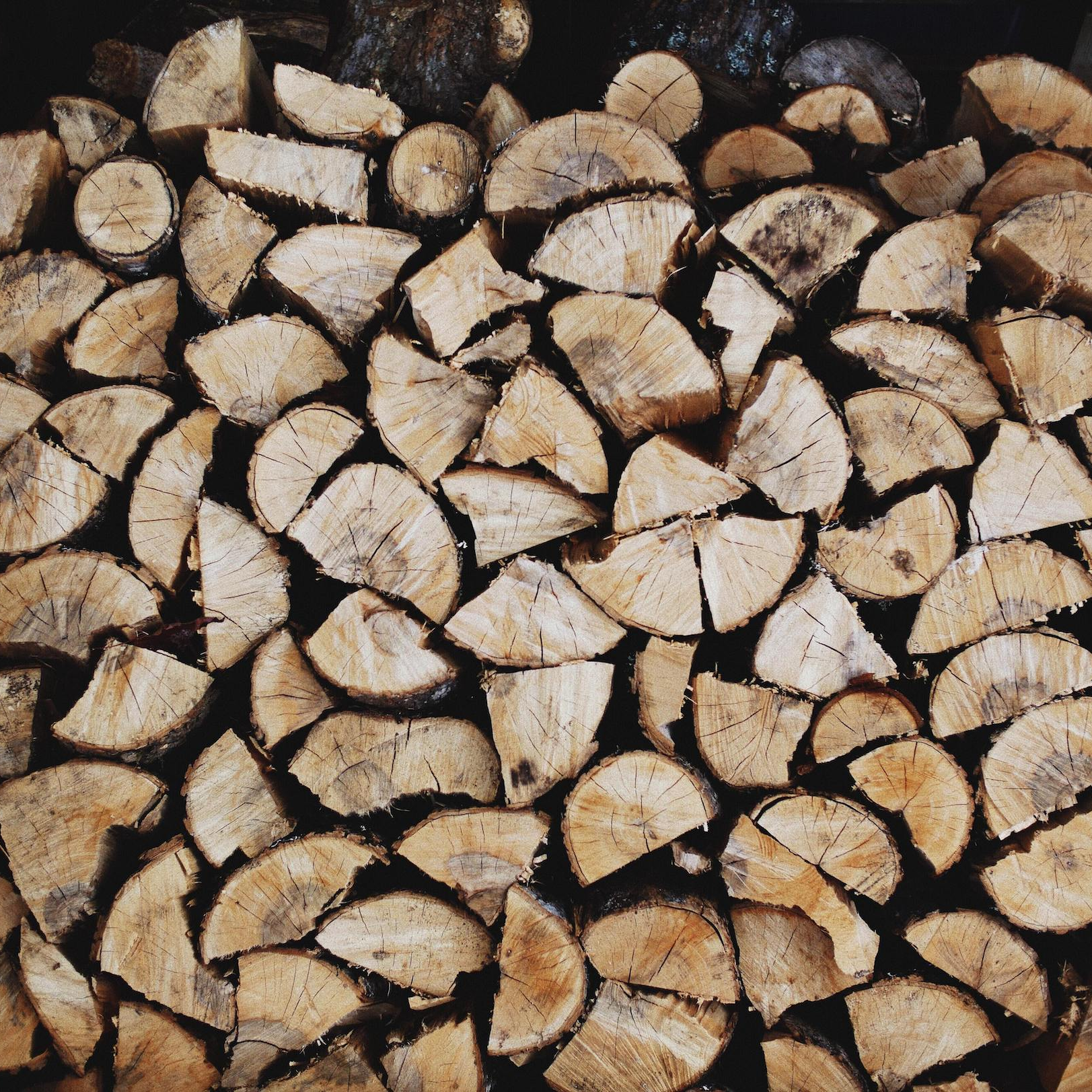 Firewood Delivery
Schedule your firewood delivery in a few clicks, and stay cozy all winter long. 
Landscaping & Patio
Create a backyard oasis with new mulch beds and plants or your dream patio.
Simple Online Ordering
Order today & schedule delivery for any date you like.
What Is Mulch Used For
Just what is mulch used for? It's basically padding for your plants – a thick blanket of nutrients keeping them well-watered, insulated, and rooted firmly in place. Mulch means your plants are less likely to wash away or freeze. As an added bonus, mulch is a strong weed killer and a gorgeous addition to landscaping. So even if you're just looking for a classy, well-to-do outdoor aesthetic, a freshly mulched yard can provide a stylish finish to your project.
There is such a thing as proper mulching, and we've gathered a few techniques on how to mulch correctly. First, get the ground ready. You'll want to remove any debris like leaves and weeds for a smooth area. You also should prevent existing weeds to benefit from the mulch. Pile on a mulch bed of at least 3-4 inches. Not too much that it suffocates the plant, but enough to do its job and enrich your soil. Our mulch calculator can help you determine how much you need. You can actually hire Haulstr to do all of the above. We'll do a light clean-out of the beds (up to a garbage bag), spread the mulch, and edge the area.
If you're wondering how to make mulch, there's a whole process for each variety of base materials you can spread. Wood chips, straw, even newspaper – we'll get into that in another section below.
For ready-made mulch, choose Haulstr. We work with local mulch suppliers to get the best natural resources and ensure high quality product for your garden beds. Plus, our bagless mulch is a better value, and it's better for the environment. Looking to save even more time and effort this season? Through simple online ordering, you can add a full service mulch install to any Haulstr bulk mulch delivery.
What is mulching and its advantages? With mulch, there is less watering, less weeding, less erosion, and so much more. Keep reading to brush up on the different ways mulch can be used, how it's produced and best practices on how to spread mulch.
What Is Mulch Made Of
Now let's get into your real question: what is mulch made of? You can make mulch from leaves, grass clippings, rocks, etc. A lot of it can be collected with a lawn mower or a big bag, because it tends to be leftovers from yard work. But let's discuss the different types of organic mulch available to explain the reasons behind using one vs. another. For example, some mulch types will break down quicker than others, so you'll have to replace it sooner. This is more costly and time-consuming. Generally, the larger the pieces, the longer the mulch will last.
Here's where we can elaborate on a few types of wood used:
● Cedar mulch: Cedar mulch chips are a type of bark mulch, and one of the very best. They're a gorgeous decorative option and a natural insect repellent. Cedar mulch tends to shift, so it's not ideal for hilly areas or rainy climates.
● Black mulch: A colored mulch, which is pricier upfront and in the long run because it will have to be refreshed. It's usually made from wood chips, but given a dye job to achieve a specific look in your garden.
● Shredded bark mulch: Super common, super cheap. Basically a tree put into a wood chipper. It's pretty long-lasting and great for slopes. Because it decomposes quicker than larger bark mulches, it gets nutrients into the soil faster.
Haulstr offers nontoxic, eco-friendly mulch brought to you by local suppliers. Check out our products page to see the variety of mulch types available in your area. Between purchase and delivery, we make their product more easily accessible. Our online-order model increases capacity and sales for local mulch producers. There's no hidden factory processes – these guys take great care of their product year round, right in your community. Plus, Haulstr's bagless delivery eliminates plastic waste. We even have professional landscapers to install your mulch for you.
Best Mulch For Flower Beds
What's on everyone's mind come spring? The best type of mulch to be used for gardens and around the yard in general. More specifically, the best mulch for flower beds (bark mulch) and the best mulch for a vegetable garden (straw). Hands down, compost and organic mulch are the most beneficial. They add to the health of your soil, making it a happy home for your plants to thrive. As we'll get into in a later section, organic mulch is also especially helpful for water retention and temp regulation. So if growth is your goal, go organic.
If you like the look of mulch, but not the labor, inorganic mulch is your best bet. This includes materials like plastic, fabric, and grass clippings, and tends to be the best mulch to stop weeds.
Then there's compost. Compost mulch looks a lot like dark soil. It works the fastest in terms of nutrients, but also breaks down the quickest. It's on the cheaper side, mostly because it's something you can make yourself from regular yard work (grass clippings, leaves, etc.).
As far as the best mulch delivery service, we have to say go local. Haulstr offers online delivery for neighborhood hardware stores and retailers to bring you their mulch. Haulstr also has landscaping professionals to handle mulch installations so homeowners like you don't have to worry or lift a finger. Simply select the Haulstr mulch you want delivered. You can schedule same-day delivery or an upcoming date that's more convenient for you.
What To Do With Old Mulch
Here's what to do with old mulch, including a little insight on how to refresh old mulch. Organic mulch is biodegradable, so you will need to lay down a new layer once it dissolves. The lifespan of organic mulch is about one to two years, realistically. Around every spring or fall, you might find yourself shoveling what's left of the old mulch into a wheelbarrow or tarp and disposing of it in the garbage.
You're probably wondering, "should I remove old mulch?". It's important to remember the type of mulch you are working with. If you have organic mulch, there's no harm in letting it break down on its own. Mixing mulch into soil with a rake or combining it with compost are other common solutions when you're considering what to do with old bark mulch. Make sure to check for plant rot beneath what's left of the mulch before doing so. It's entirely possible to let inorganic mulch sit for several seasons because it won't decay.
Regardless, homeowners should mulch on an annual basis. Haulstr combined convenient scheduling and contact-free delivery to bring bulk mulch to your yard. Select the mulch that sounds right for your garden based on the tips and tricks we've provided here. Then, schedule a 1-hour window for delivery. Advance notice may be required during spring. As you can imagine, it's our peak season.
Our mulch prices range from $28 / cubic yard to $75 / cubic yard, depending on where you live. But a portion of that is philanthropic. Your bulk mulch order from Haulstr can help a local nonprofit cause or school fundraiser. Haulstr believes in serving our community with our mulch delivery services, so we'll donate $5 for every yard of mulch you order to the cause you choose to support. Or by selecting "Haulstr Choice," you can have us choose for you. Either way, you build your community.
Mulch Types, Advantages Disadvantages
There are different types of mulching, mainly organic mulches and inorganic mulches. Think things from nature (wood chips, sawdust, pine needles) vs. plastics and fabrics. Both keep your plants healthy, but one might be better suited for your needs.
Organic materials will break down over time, improving the soil quality as it decomposes and becomes one with your garden. Unfortunately, this also means it will need to be replaced sooner. That makes it better for seasonal plants – you can swap it out with your annual gardening.
Inorganic mulch remains intact because it was never alive. It doesn't damage your soil (it might affect the pH) – but it doesn't give it extra special nutrients. Because it doesn't need as much replacing, it's great for long-term plants like trees and bushes. However, it is harder for water to soak down to your plants, so you might use drip irrigation or a hose beneath the material.
You can refine mulch types by color and grade. Color can be an aesthetic preference, i.e. black, red, brown and whatever you think will add the most pop to your plants. Colored mulch is dyed, which means it'll fade and need to be replaced sooner than natural mulch. Grade implies how finely ground the mulch is, which is determined by the ingredients and coarseness. Coarser mulch is the cheaper way to go, which may be the best option is you're trying to cover large areas.
All Haulstr locations typically have brown, black, and natural mulch available. Our two main types of organic mulch are Haulstr Classic and Haulstr Fines. We have black and brown options for both varieties, as well as a bark blend for Haulstr Classic. You can start an order by entering your address to view available products in your neighborhood. Contact us for any questions and a team member will be in touch with you.
Homeowners love it
Pick the mulch you want, schedule a 1-hour window for delivery, and one of our Haulstars will be there to deliver your mulch.
I scheduled my mulch 3 weeks in advance, and it showed up on the hour. Best of all, my order helped our school raise money for our new PE equipment.
What an amazing experience. Mulch is such a pain to pick up, figure out how much to get—now I'm just a few clicks away every spring. Consider me a customer for life!
I'm a veteran, so when I heard that Haulstr was finding vets and first responders to drive, that meant a lot to me. My order was delivered correctly by a respectful off-duty firefighter.
Drive for Haulstr
Many Haulstr drivers are veterans and first responders. Who better to serve our customers than those who serve our country and communities? Join our team today.
Like us on Facebook for updates on organizations we're working with and to hear about additional services offered throughout the year.