How Much Does A Yard Of Mulch Cost
Delivering Mulch & Firewood to Support Local Causes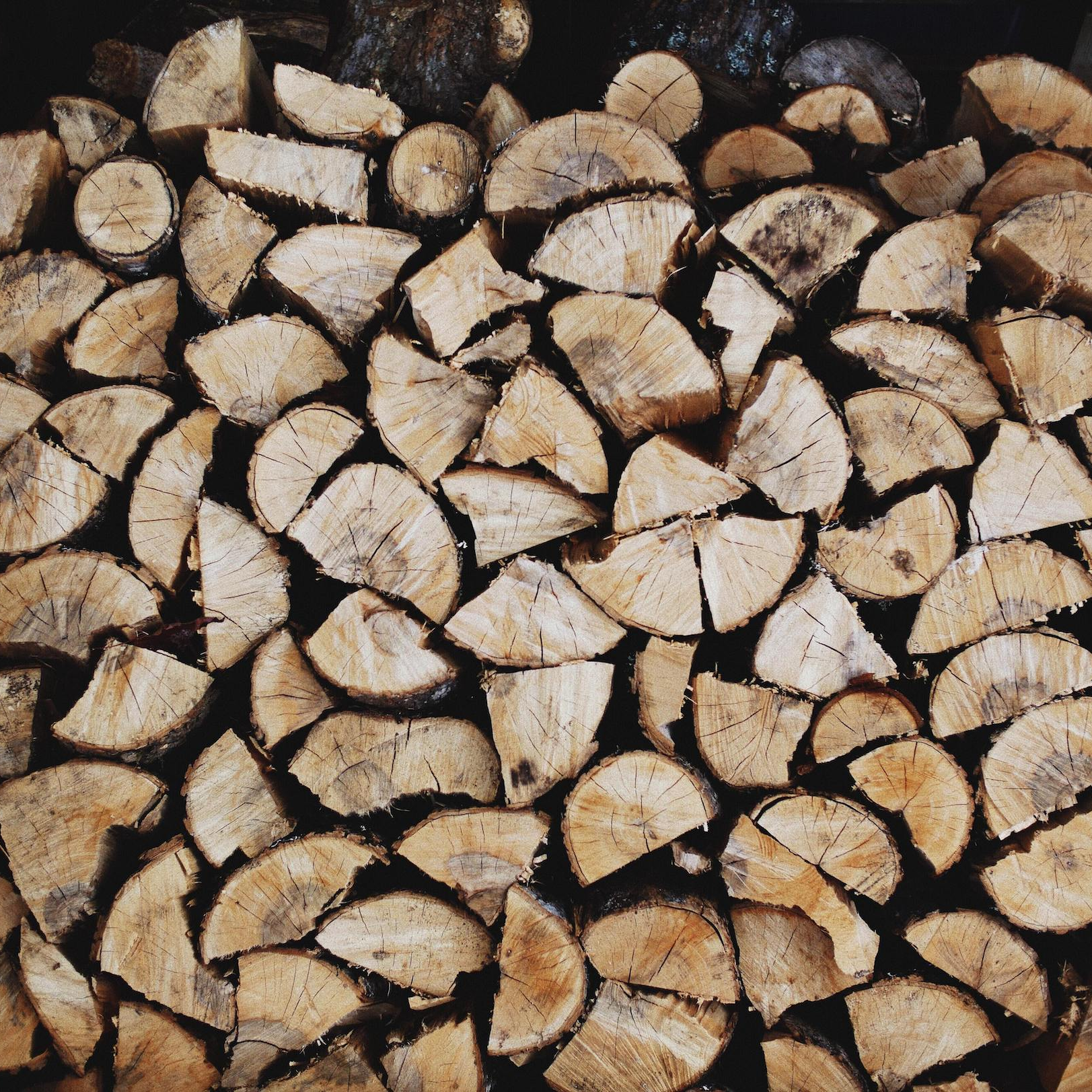 Firewood Delivery
Schedule your firewood delivery in a few clicks, and stay cozy all winter long. 
Landscaping & Patio
Create a backyard oasis with new mulch beds and plants or your dream patio.
Simple Online Ordering
Order today & schedule delivery for any date you like.
How Much Does A Yard Of Mulch Cost 
How much does a yard of mulch cost? When we're talking standard dollars and cents, 1 yard of mulch cost will range from $30-$45. The average home requires 5-6 yards for an entire mulching job, costing $150-$270. So you're most likely going to pay between $125 to $330 to cover your plant beds. But, of course, it all depends on the product.
Certain mulch types cost more than others because they're longer-lasting or more nutritious for your garden. Pine needles, straw, and wood chips, for example, tend to be the cheapest and most widely available. But mulch price will also vary with dye color and the level of processing. In other words, how much you're willing to shell out for bigger, better plants and a clean aesthetic.
When you're asking how much is a yard of mulch, the cost can also come down to everything behind the scenes. When you pay for bulk mulch delivery, you're also paying for the convenience of avoiding crowded stores, long lines, out-of-stock aisles, heavy lifting, and all the driving to and from these experiences. In the case of our mulch delivery service, you're also paying for a healthier planet via less sourcing pollution and the reduction of plastic waste.
Sometimes the cost is peace of mind, like less labor on your end or fewer decisions in choosing a quality product. At Haulstr, we can have experts handle both. We employ professional landscapers that know your plants and climate best — they can even help calculate how much mulch you need. We also offer the option to spread and edge your mulch for an additional fee. Our mulch calculator allows you to have complete visibility into the cost of Haulstr products and services. However, you define cost when you search "mulch near me," you get the best value with Haulstr.
How Much Mulch Do I Need 
"How much mulch do I need?" It would depend on the size of the job. For example, "How many bags of mulch in a pallet?" is a way bigger ask than "How many cubic feet in a truckload of mulch?" It's the difference between 80 bags per pallet and 2.5 cubic yards per truck bed. To get your answer as quickly as possible, you can start your bulk mulch order with Haulstr. We provide a mulch calculator right away. Even if you just use us for our math, we're happy to provide the convenience and help you save on spending.
Haulstr's mulch yardage calculator breaks it all down by cubic yards, so you know exactly how much mulch your project requires. You can choose your mulch type and slide the scales to match your plant beds' width, length, and depth. This calculator works for all our products (soil, rubber, stones, etc.), relevant for mulch types. As long as you know your measurements, the calculator will be a resourceful tool. 
Think of it this way if you want to work out the exact measurements by the cubic yard. Most bags contain two cubic feet of mulch. That's about 13.5 bags per cubic yard. Therefore, one cubic yard of mulch can cover a 324-square-foot area with an inch of material. So to figure out your mulch depth, multiply your plant bed's square footage by the depth in inches of your yard. Then, divide that number by 324. If you decide to make it past our calculator, you can buy bulk mulch online by completing Haulstr's mobile or desktop ordering service. We do everything your way: your mulch, quantity, and delivery date. We'll email and text you as the date approaches, so you know when the truck is on its way.
Bulk Mulch Prices
As you're hunting for "mulch by the yard near me," here's something to keep in mind. It's more expensive to buy mulch by the bag vs. bulk the truckload. Just 1 yard of mulch comes out to about 13 bags of mulch. It adds up pretty quickly when you're paying $3 to $6 per bag, mainly when those bags only cover about eight square feet. Bulk mulch prices allow you to get more volume, aka more value. You can see our guide to Bagged vs. Bulk Mulch for the full details on the average price to install a yard of mulch. Factoring in delivery and labor costs, it's about $35-$110 per yard. 
At Haulstr, we're also fans of the bagless mulch route for environmental reasons. For the average order of six yards of mulch, there are 13.5 plastic bags wasted. By choosing "bulk mulch for sale near me," you're saving on 81 non-biodegradable bags. In addition, Haulstr has teamed up with local mulch suppliers such as Allisonville Home and Garden and Sullivan Hardware & Garden, so you have an easy, convenient way to shop locally for bulk mulch.
Haulstr's bulk mulch prices also include our community and convenience fee. For total transparency, this allows us to pay for everything you love about Haulstr. Not just the quality mulch. Our price also provides high-paying gigs for local drivers, tech, and marketing to help fundraising efforts for our nonprofit partners. Our scheduling tool allows you to get mulch within a 24-hr window and additional items to provide a seamless bulk mulch delivery (gas, trucks, loading, etc.). When you're searching "where to buy bulk mulch near me," know that Haulstr offers promotional sales, including holiday promo codes and loyalty discounts. So returning customers get even better bulk mulch prices.
How Many Bags Of Mulch In A Yard 
How many bags of mulch are in a yard? We kind of covered this with the whole plastic reduction benefit in the last section and even greater detail in our Yard of Mulch Cost page. But to reiterate, one mulch yard translates to 27 cubic feet. That's equal to 13.5 bags of mulch. So if you're the average homeowner, you'll probably need 81 bags of mulch.
As for "how much to spread mulch per bag," most plants are comfortable with a 2-4 inch depth. This keeps them insulated, but not suffocated, and well-watered, but not to the degree that invites decay. Our Mulching Tips & Tricks guide goes into even greater "depth" on this issue. To reach this 2-4 inch ideal, you have to know "how much is a bag of mulch?" You want to avoid spreading mulch too thin or ending up with excess amounts that go to rot. Each mulch sack is about two cubic feet, so if you're figuring out how many bags are in a cubic yard, you have to account for depth. For example, a cubic yard can cover 81 square feet with a 4-inch layer or 108 square feet with a 3-inch layer.
That's when you start calculating the number of trips to the store. Or, instead of wondering how many bags of mulch fit in a pickup, you could consider Haulstr. We load the mulch, drive the pickup, and drop it off directly in your driveway—nothing laborious on your end whatsoever, just contact-free mulch delivery and installation. Plus, we incorporate our give-back model with each bulk mulch delivery, meaning we donate $5 for every yard of mulch to a local charitable cause of your choosing (about a $30 donation per order).
How Much Does A Yard Of Mulch Cover 
How much does a yard of mulch cover? At this point, we know that a 2-4 inch layer of mulch is what you need to ensure your plants are well-circulated and satisfied. Just enough to suppress weeds, attract the right amount of moisture, and ward off the chill. Expect to spread one cubic yard of mulch just over 100 square feet, accounting for a three-inch layer (at that depth, you're probably verging on 108 square feet).
How many cubic feet in a yard of mulch? 27. Or, practically speaking, how many bags of mulch are in a cubic yard? A little over 13 bags. Now we're getting down to logistics.
How much does a yard of mulch weigh? Those 13 bags sure pack on the pounds — all 400-800 of them. If heaving that load back and forth across a lawn seems doable, more power to you. But when you hire Haulstr, you don't need to trouble yourself with a question of mulch weight (or any of these mulch questions, really). Our drivers will dump your bulk wood mulch wherever you mark the spot (we recommend a cone or tarp). We can even provide professional landscapers to install the mulch for you. Our partners will guarantee a gorgeous-looking garden, complete with edging.
And as long as you're considering the total cost of a day of labor, know that Haulstr's employees are also fully capable of clearing bushes and branches from your plant beds. While our team will gather your garbage bags of leaves and brush, you can leave the rest at the curb, and we'll take care of it from there. Our brush haul away service will recycle your debris into our mulch and soil products.
Contact us to discuss our full range of mulch types and installation services, or explore our FAQ for specifics.
Homeowners love it
Pick the mulch you want, schedule a 1-hour window for delivery, and one of our Haulstars will be there to deliver your mulch.
I scheduled my mulch 3 weeks in advance, and it showed up on the hour. Best of all, my order helped our school raise money for our new PE equipment.
What an amazing experience. Mulch is such a pain to pick up, figure out how much to get—now I'm just a few clicks away every spring. Consider me a customer for life!
I'm a veteran, so when I heard that Haulstr was finding vets and first responders to drive, that meant a lot to me. My order was delivered correctly by a respectful off-duty firefighter.
Drive for Haulstr
Many Haulstr drivers are veterans and first responders. Who better to serve our customers than those who serve our country and communities? Join our team today.
Like us on Facebook for updates on organizations we're working with and to hear about additional services offered throughout the year.