Fundraising Ideas For Students
Delivering Mulch & Firewood to Support Local Causes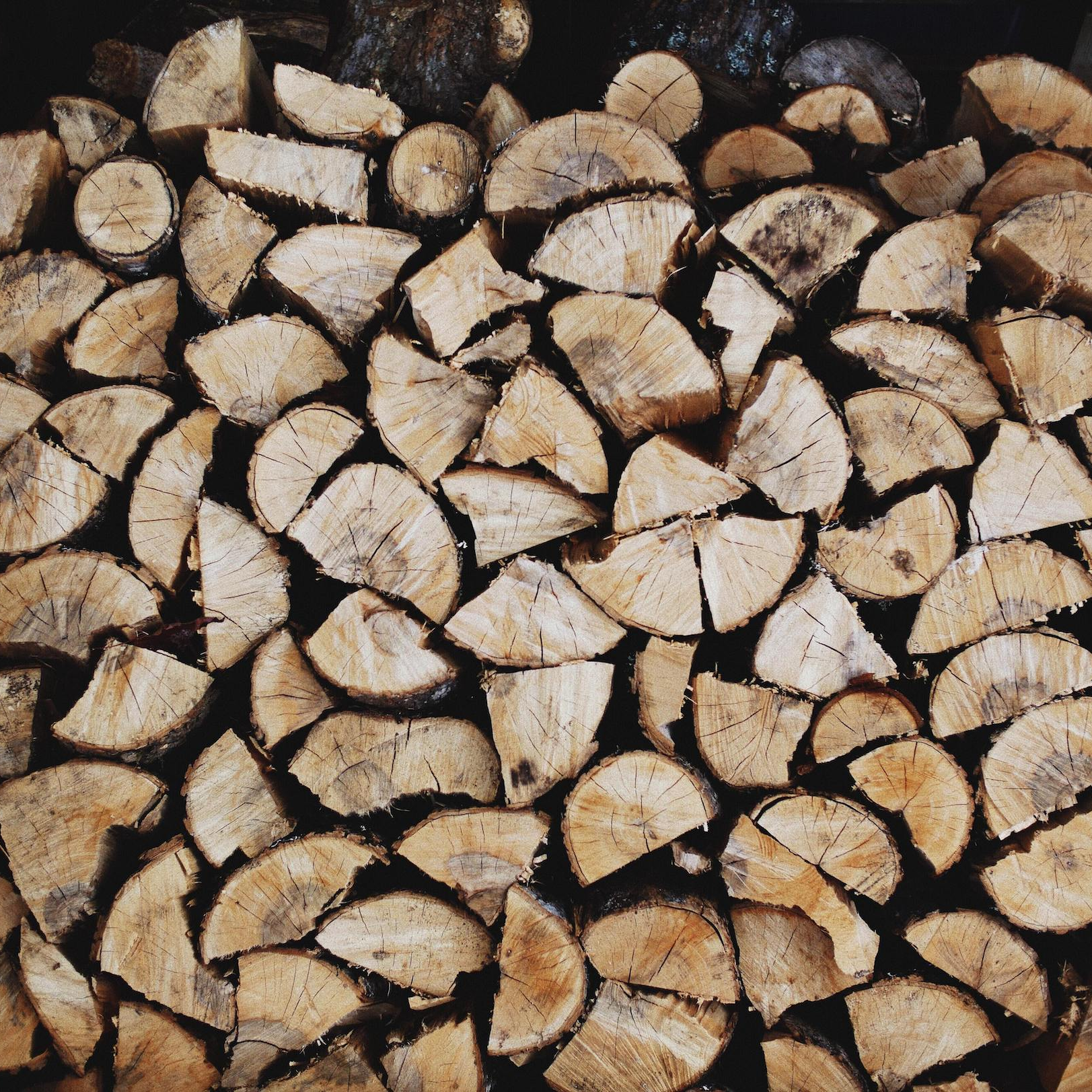 Firewood Delivery
Schedule your firewood delivery in a few clicks, and stay cozy all winter long. 
Landscaping & Patio
Create a backyard oasis with new mulch beds and plants or your dream patio.
Simple Online Ordering
Order today & schedule delivery for any date you like.
Fundraising Ideas For Students
When you're looking for fundraising ideas for students, here's why mulch delivery and installation is an easy, convenient, and unique solution. As a locally owned mulch and firewood delivery company, Haulstr gives back a portion of all our proceeds to the community. Through our digital, contact-free ecommerce experience, we've been able to help nonprofits raise money. We require each order to start with the selection of a local cause. That way, donations are already factored into the total cost—no hidden fees or surprises. On average, we donate an average of $30 back to local nonprofits. 
Partnering with Haulstr is perfect when you're looking for easy fundraising ideas. You don't need to mobilize people to attend an event or volunteer to staff it. They just need to click a few buttons — select a cause, a product, and a date. That's it. Not only is nonprofit fundraising hardwired into our DNA, but the experience is also seamless for customers. Your donors can calculate the size of their order with our mulch yardage calculator. You can even use it to estimate how many orders you'll need to meet your fundraising goal.
As far as cheap fundraising ideas, partnering with Haulstr is an entirely digital experience. Haulstr is a convenient online mulch delivery service. That means no booths, equipment rentals, or any other physical fundraising costs that would detract from your total. You can focus on on your organizational goals while we do the leg work. What makes our business model one of the unique fundraising ideas is that we go beyond the digital hosting platform. We start by creating a landing page for your cause and provide a fundraising link you can share with your network. Our Haulstr team also provides marketing materials such as copy, graphics, flyers, yard signs, and a content calendar to help you promote it all. That extra mile ensures that all non-profit organizations that partner with us will have a successful fundraiser.
Online Fundraising Ideas For Schools 
We're no stranger to how fundraising has changed in the past two years. We started our fundraising program (Mulch & Wood for Good) the same year as the global pandemic outbreak. By building donations into our ordering process, we immediately stood out amidst online fundraising ideas for schools. Because of social distancing, there had to be an alternative to traditional fundraisers like candies, car washes, and bake sales. All either include in-person interactions or physical labor. Driving donations through Haulstr requires minimal effort and zero volunteers. Those searching "online fundraisers for schools 2020" had an answer: partner with Haulstr, get your cause in front of paying customers. Ordering is all done online, and donations are simply a matter of checkout.
With our marketing materials, all your school faculty, staff, and parents have to do is spread the word via email, newsletters, and social media. Or put in an online order themselves. All in all, our fundraiser is something homeowners purchase for their homes. They spend only as much as they need and get a product in return. The donations are a bonus. With everything digital and contact-free, we've continued to fundraise well into the pandemic. Haulstr is among the best high-profit fundraisers for schools.
We have nothing against baking and handing out candies, but we're all about leaving good honest labor to the professionals. We apply the same fundraising logic to our mulching business: work smarter, not harder. Local landscapers perform our mulch delivery and installation, so our customers don't have to lift a finger. Our service even includes the option of brush haul away to prep a customer's yard for mulching. 
Virtual Fundraising Ideas For Schools
Our go-to online fundraiser for schools encourages your supporters to buy bulk mulch online. It's quick, easy, and virtually effortless. But we 're happy to assist your donation efforts by cross-promoting local businesses. It's what we do best. Our mulch suppliers and landscapers have a wealth of knowledge to inspire virtual fundraising ideas for schools. We can put you in contact with our experts to lead live or pre-recorded webinars, providing DIYs for landscaping and yard work.
When customers know what they're paying for and feel like they're getting the best product, they're more likely to make a purchase. So not only can the webinar registrations help raise additional funds, but the insightful information the webinars provide can also help drive mulch sales, which means more money for your school. Our suppliers get to showcase their products, and you get to rake in the donations. It's a win-win. 
Here are 7 creative virtual fundraising ideas for examples of virtual fundraising events:
Compare the best and worst mulches for different plants, climates, etc., starting with

our products

.

Demonstrate

mulching tips and tricks

Compare the difference between

bagged vs bulk mulch

Demonstrate how to mulch and edge like an expert.

Explain the benefits of mulching.

Explain when and

how often should you replace mulch

.
Just as we create marketing materials to promote your fundraising web page, we can also set you up with copy, graphics, flyers, and more to direct your supporters to your webinars. So even if awareness is all that comes from your landscaping lectures, you still get to spread the word about your fundraiser (and your neighborhood mulch supplier, allowing local hardware stores and retailers to reach more customers).
Contact us for opportunities to pursue these additional virtual fundraising ideas.
Fundraising Ideas For Nonprofits
Supporting our local community has always been at the forefront of what we do. Everything about our system supports local: our mulch and firewood, our delivery drivers, our landscapers, and the nonprofits we support. While mulch and firewood are our business, virtual fundraising ideas for nonprofits are our brand.
At Haulstr, our business model is built around giving back to where we live, consisting of the majority of nonprofit causes in our area. These organizations continue to partner with us because they've seen success with our big money fundraising ideas. For the best chance of meeting your fundraising goals, we create a marketing toolkit and content calendar teaching you how to promote your donation page best. All proceeds made through your fundraising link go to your cause, with each order bringing in about $30. And to incentivize those donations even further, we offer our fundraising partners special promotions and deals to share with their supporters. In addition, we discount our products because we believe in each cause that we choose to partner with on our site.
We're a community-based business, and we aim to be the most successful nonprofit fundraiser in giving back to our local community. During our first spring season, we delivered mulch to over 1,000 homeowners. This resulted in thousands of dollars in donations for over 50 local causes. And we're not giving up any time soon. We're serious about effective fundraising for nonprofits. That's why we take the lead on the marketing efforts for your cause. Because just like our firewood delivery and mulch installation service, we're all about providing heavy lifting.
Social Distancing Fundraising Ideas 
We know how important it is to factor in covid-friendly measures with fundraising. It's essentially everything we do, from digital orders to contact-free delivery. We're mulch and firewood delivery made simple and safe.
So when you're looking for social distancing fundraising ideas, Haulstr is easy and hassle-free. Each season, we offer products already on the minds of homeowners. Mulch maintains a healthy, fresh-looking garden in spring. Firewood keeps homes cozy in fall. Everything we offer is in demand, and we provide the most convenient, covid-friendly way to get it. So all year round, you have both a product and ordering system that the current crisis can't derail. It's the best of both worlds when you're searching "fundraising ideas for nonprofits during pandemic."
Haulstr's digital fundraising can help teach your students the value of community building by supporting local businesses and provide the experience to engage in digital fundraising for future careers. You can challenge students to use the marketing materials across their social platforms and bring in the most donation dollars. The communication skills earned through fundraising don't have to be lost in the digital age.
With social distancing fundraisers for schools in place, Haulstr's fundraiser is not limited by the capacity maximums or distancing regulations. Fundraising with Haulstr is virtual, so your donations aren't capped by the number of attendees allowed at a function. There are also no hosting scares, including concerns about vaccination rates and mask mandates. Everyone can participate because it's all at a distance. Gone are the days of door-to-door sales and awkwardly hitting up coworkers. You can allow donors to make their own choice on their own time without putting anyone at risk. Finding fundraising ideas for schools during covid has never been easier. You can sign up to become a partner today.
Homeowners love it
Pick the mulch you want, schedule a 1-hour window for delivery, and one of our Haulstars will be there to deliver your mulch.
I scheduled my mulch 3 weeks in advance, and it showed up on the hour. Best of all, my order helped our school raise money for our new PE equipment.
What an amazing experience. Mulch is such a pain to pick up, figure out how much to get—now I'm just a few clicks away every spring. Consider me a customer for life!
I'm a veteran, so when I heard that Haulstr was finding vets and first responders to drive, that meant a lot to me. My order was delivered correctly by a respectful off-duty firefighter.
Drive for Haulstr
Many Haulstr drivers are veterans and first responders. Who better to serve our customers than those who serve our country and communities? Join our team today.
Like us on Facebook for updates on organizations we're working with and to hear about additional services offered throughout the year.